Company's third-quarter earnings show drop in baby & women's health products, but sales of blood thinner Xarelto jump despite lawsuits


Oct. 24, 2016 – San Diego, CA — Worldwide sales of Johnson & Johnson's baby care products slipped nearly 8 points this year, according to the company's 2016 third-quarter earnings.
Johnson & Johnson's baby care portfolio includes products from its Johnson's Baby and Aveeno Baby brands, and includes the company's flagship baby powder.
The decline comes amidst numerous high-profile lawsuits regarding J&J's baby powder and other talc-based products currently in litigation in state and federal courts across the country.
Though the earnings statement did not break down sales of individual products, it showed sales of J&J's baby care products down 6.8% in the U.S. and down 8.2% internationally. Together, the company lost about 7.9% in baby care sales worldwide between third-quarter 2015 and third-quarter 2016.
Johnson & Johnson has already been forced to pay out millions of dollars to plaintiffs who claim the company's talcum products caused them to develop ovarian cancer when used on their genitals over a long period of time.
A St. Louis jury awarded a woman $55 million in May and $72 million to the family of a woman in February, both of whom were diagnosed with ovarian cancer they alleged was caused by J&J's baby powder.
A third trial from the same pool of litigants began last month in St. Louis, and plaintiffs' attorneys are hoping for a similar outcome at the end of this trial.
Meanwhile in federal court, the Judicial Panel on Multidistrict Litigation ruled last month to consolidate all federally filed talcum powder cases into an MDL in New Jersey district court, near the scene where a state judge dismissed two talc cases due to lack of medical evidence in September.
A class action lawsuit has also been filed against J&J, accusing the company of marketing its baby powder without proper warnings on the label to indicate the potential risk for ovarian cancer when used on the genitals. The lawsuit was filed in Illinois federal court and recently survived J&J's attempt to have it dismissed.
Altogether there are hundreds of lawsuits accusing Johnson & Johnson of failing to warn about the potential risk of ovarian cancer when using its talc-based products. Could these lawsuits have anything to do with the company's falling baby care sales?
Consumer Products Sales Decline Worldwide
Baby care products aren't the only component of Johnson & Johnson's consumer products division. In addition to falling baby care sales, the company's women's health sales dropped 50% in the US. This comes two years after J&J shed its feminine health products line, which included brands like Stayfree, Carefree and O.B.
Energizer Holdings Inc. purchased those brands for $185 million in 2013, according to MarketWatch, and it is unclear by J&J's earnings statement which products still fall under the women's health unit.
Overall, Johnson & Johnson's consumer division lost 1.6% in sales worldwide between third-quarter 2015 and third-quarter 2016. The company managed to squeak in a 1.1% increase in total consumer products sales in the U.S., thanks to a nearly 19% increase in skin care sales. This includes brands like Aveeno, Neutrogena and Clean & Clear.
Pharmaceuticals segment up, except …
Despite its seemingly declining consumer products division, Johnson & Johnson saw a healthy increase in pharmaceutical sales between third-quarter 2015 and third-quarter 2016, fueled in part by its breakthrough oral anticoagulant Xarelto.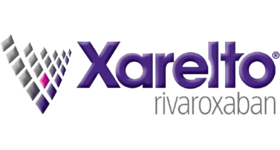 Total pharmaceutical sales rose 9.2% worldwide this year, with an 11.8% increase in the U.S. alone. Xarelto saw a sales jump of just under 15% between third-quarter 2015 and third-quarter 2016.
Unlike the company's talcum powder, Xarelto seems to be immune to bad press and mounting lawsuits. The company is currently facing more than 11,800 lawsuits pending in Louisiana federal court, claiming the blood thinner caused serious and life-threatening bleeding episodes. Similar lawsuits have also been filed in state courts throughout the country.
Sales of J&J's ADHD drug Concerta are also up by nearly 15% this year, even as the company faces lawsuits regarding the stimulant medication and its potential to raise a child or adolescent's risk for suicidal thoughts or actions.
Johnson & Johnson CEO Alex Gorsky had this to say about his company's 2016 third-quarter earnings in a press release issued Oct. 18:
"Our third-quarter results reflect the success of our new product launches and the strength of our core businesses, driven by strong growth in our Pharmaceuticals business. With a number of regulatory approvals, several new drug application submissions and new breakthrough therapy designations from the FDA, we are increasingly confident in our pipeline expectation of filing 10 new pharmaceutical products between 2015 and 2019, each with revenue potential over $1 billion. Our broad-based business model, strategic investments and talented colleagues position us well for continued leadership in health care."
One pharmaceutical drug with sales on the decline is the type II diabetes drug Invokana, approved by the Food and Drug Administration merely three years ago in March 2013.

Invokana saw U.S. sales drop 8.7%, while international sales increased nearly 90%. The drop in sales here in the U.S. could be a reflection of the ongoing litigation and the serious side effects being reported by Invokana users, which include an increased risk for diabetic ketoacidosis and kidney failure.
Have you been harmed by J&J's products?
If you've been injured by any of the products mentioned above, including J&J's talcum powder, Xarelto, Concerta or Invokana, Hood National Law Group is here to help.
We've been taking on the pharmaceutical industry and helping consumers like you get the justice they deserve.
To see if your case qualifies, contact our legal team at 1-800-214-1010 or use the form on the right-hand side of your screen for a free case evaluation.