AndroGel therapy linked to possible health risks for men.  


The health risks associated with AndroGel testosterone therapy have been well-publicized.  Those risks include a number of cardiovascular issues, such as blood clots, DVT, heart attacks and strokes.
If you or someone you love was harmed as a result of AndroGel testosterone, you may be entitled to financial compensation. There may be substantial cash awards from claims and settlements from an AndroGel class action lawsuit or MDL.  Call the lawyers and attorneys at National Injury Help today to see if you qualify for an AndroGel testosterone therapy lawsuit.
Call 1-800-214-1010 for a free case evaluation or use the form on the bottom of your screen.
Whatever the problems with the drug may be, they are apparently exacerbated by doctors who prescribe it for a host of ailments, prescriptions that ignore the limited extent of the drug's approval by the U.S. Food and Drug Administration (FDA). This is called "off-label use" and this is not recommended by the FDA.
AndroGel Lawsuit Verdict – AbbVie sued for Misrepresentation of Risks
AbbVie a pharmaceutical company is based in Lake Bluff Illinois. It is the 6th largest pharmaceutical company in the world with posted revenue of $26 billion in 2016.  It's a spin-off that was created in 2013 of Abbott Laboratories.
Last July it had its day in a Chicago federal court where a jury found Abbvie Inc did in fact misrepresent the full risks of its testosterone therapy drug AndroGel.   The drug maker was ordered to pay $150,000 million dollars in punitive damages.  This verdict came to light from a lawsuit filed in 2014 from Jesse Mitchell and his wife.  Currently there are over 6,000 AndroGel lawsuits lined up and consolidated in Chicago's federal court system.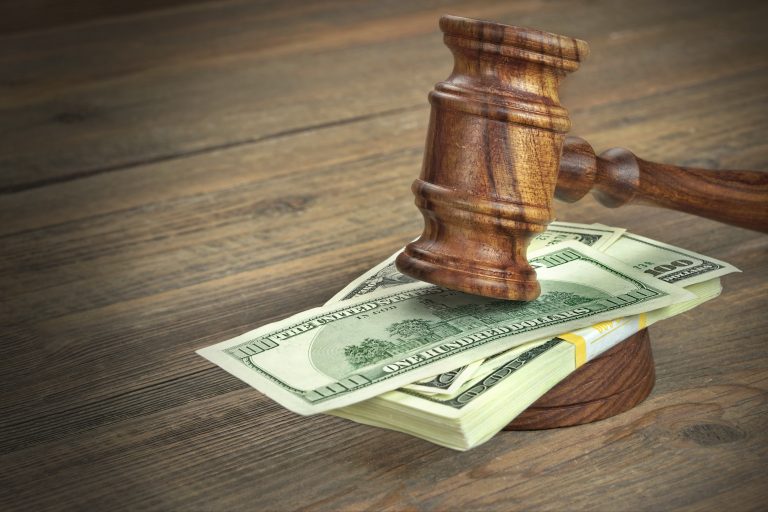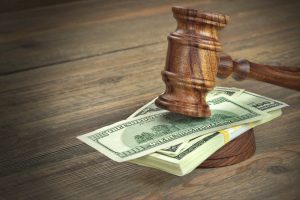 It's interesting to note that the bases of this AndroGel lawsuit weren't about the dangers of heart attack, stroke, blood clots or DVT problems.  It was all about the way the drug was marketed.  So the court didn't award Mitchell any damages. "The jury found that AndroGel did not cause any damage," an AbbVie spokesperson stated.
Last October AbbVie faced another jury and was sued for $140,000 million, again for misrepresentation of risks.
Past AndroGel Bellwether Lawsuits Claims.
Anytime you have a federal court award punitive damages without compensatory damages is rare. But this bellwether case means people harmed from AndroGel have a better chance of winning their claims.  Here are the past AndroGel cases:
List of AndroGel Bellwether Cases by date of injury and type of alleged injury:
2008, alleged injury – Pulmonary embolism. Plaintiff: Arthur Myers V. Abbvie
2010, alleged injury – Heart attack. Plaintiff: Jeffrey Konrad V. Abbvie
2012, alleged injury – Pulmonary embolism. Plaintiff: Robert Nolte V. Abbvie
2012, alleged injury – Heart attack. Plaintiff: Jesse Mitchell V. Abbvie
2012, alleged injury – Heart attack. Plaintiff: Edward Cribbs V. Abbvie
2013, alleged injury – Deep vein thrombosis. Plaintiff: Robert Rowley V. Abbvie
2013, alleged injury – Stroke. Plaintiff: Cecile Frost V. Abbvie
FDA Acts on AndroGel – Gets Black Box Warning Applied.
The first public warning for AndroGel was about possible transfer of the drug to children.
From the FDA website (link below) "The manufacturers of two prescription topical testosterone gel products, AndroGel 1% and Testim 1%, were required to include a boxed warning on the products' labels. The agency required this action after receiving reports of adverse effects in children who were inadvertently exposed to testosterone through contact with another person being treated with these products (secondary exposure)."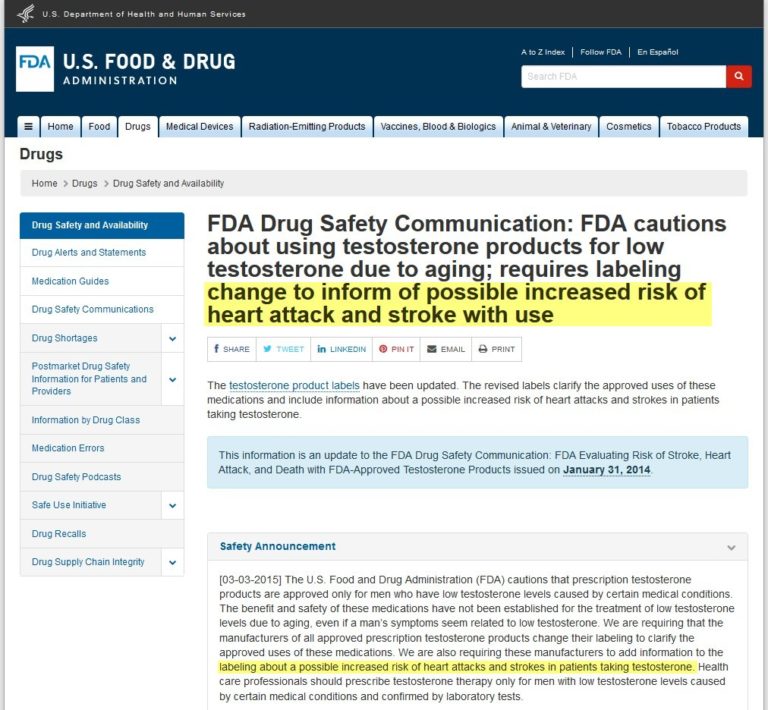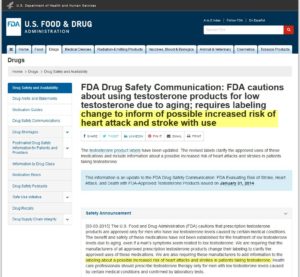 The second public warning for AndroGel issued on January 31, 2014 was about the risk of stroke, heart attack, and death.
The starting point for this issue is to understand that the FDA approved the drug only for hypogonadism, that is, when the testicles do not produce enough testosterone.  Low T therapy has not been approved for a myriad of other conditions, including age-related decline in testosterone levels, low sex drive, muscle loss, irritability or fatigue.
Do I Qualify for an AndroGel lawsuit? How do I file?
The best answer to see if you qualify for an AndroGel lawsuit is to simply call us at 1-800-214-1010 and speak directly to our intake staff; they will ask you a number of questions about your use of AndroGel. The attorneys and lawyers at National Injury Help can help you if you've been harmed by taking AndroGel.
Four common questions about the AndroGel lawsuit.
How much can you get from an AndroGel lawsuit?
I got blood clots or heart attack from AndroGel, can I sue Abbvie?
How much compensation would I get from an AndroGel therapy lawsuit?
How much are the settlement amounts in the AndroGel lawsuit?
The answer to these questions can be difficult to predict, as the class action or MDL for this hasn't started yet. There is still time for join in this AndroGel lawsuit, but there are statutes of limitations that apply.
Some of the past defective drug lawsuits have had millions of dollars in a compensation fund, and then that is divided up between all who have joined the lawsuit. Example: $50,000,000 in a settlement fund that would serve 1,000 victims would be $50,000 per person. This is only an example and does not represent what may happen for AndroGel.
But as you can see from the above cases, Abbvie is paying out millions of dollars in court ordered settlements. 
If you have taken AndroGel you may be entitled to compensation for any adverse health effects (blood clots, stroke, heart attack or DVT ) you may have suffered. No matter where you happen to live, contact National Injury Help to discuss the recovery of damages for your injuries. And if a loved one has died from AndroGel therapy, talk to us about the possibility of pursing a wrongful death claim.
AndroGel Therapy Lawsuit Claims & Settlements for Blood clots Heart attack stroke page updated on April 10, 2019