Individual employment lawsuits are now forming for strippers and topless dancers at adult entertainment nightclubs.  These claims involve violations of federal and state labor laws.
Our nationwide strip club labor lawyers are now accepting gentlemen's club unfair overtime pay claims. We expect large cash settlements from these cases, since many have already taken place.
Are strippers, topless dancers or exotic dancers an "employee" or "independent contractor"?
Many clubs today will often seek to categorize the dancers as "independent contractors" rather than employees.  This tactic allows these clubs to avoid following the rules set by the Fair Labor Standards Act, known as FLSA laws.
However, gentlemen's clubs or stripper bars can't just state that a dancer is an independent contractor and make it true – certain legal requirements must be met; otherwise, the dancer is actually an employee.  We understand the FLSA laws in every state, and strip club owners and operators must adhere to these laws. If you've been taken advantage of – contact us today.
Classifying exotic dancers as independent contractors is illegal in almost every state.  
If you work in a topless bar or strip club as a dancer – you have rights to protect your pay and working conditions under FLSA laws. You may be asking yourself the following questions:
Did a gentlemen's club cheat you out of pay?
– By sharing tips with DJ's or bartenders?
– By failing to pay minimum wage?
– By forcing you to work 6-8 hour shifts or longer?
– By forcing you to tip House Moms or dressing room help?
– By getting you to pay House Fees or Dance floor fees?
– Asked to sign agreement like "Space/Lease Rental Agreement of Business Space"?
– Mysterious fines and fees for lateness or other so called penalties?
Here's an example of the abuse of unfair pay some strippers are facing:
"Candi" is an exotic dancer who has worked for a New York strip club for the past 3 years. This club owns 20 locations across the state.  When she applied for the job she was told she would be a 1099 Independent Contractor.  She was also told she must pay "house fees" or "dance floor" fees every shift at every club they own.  She is also required by the club to tip all on staff DJs and other club workers. Does this sound fair?  Is this strip club pay scheme illegal? YES!
Past Strip Club and Gentleman's club unfair pay litigation and lawsuits.
Many of these strip club unfair pay lawsuits have had a very good track record for paying the victims. There have been many of these strip club class action lawsuits across the country. Let's take a look at some of these lawsuits.
In 2009 Galardi South Enterprises, who owns The Onyx adult club, settled out of court for $1.55 million to pay 73 former dancers, which equals $21,233 per dancer.
Pinups Nightclub based in Atlanta Georgia was successfully sued in October 2013 by former strippers. Management had classified them as independent contractors, not as employees. U.S. District Judge Thomas W. Thrash Jr. stated: "It is clear that the Plaintiffs were "employees" under the FLSA."
Based in New York City, Rick's Cabaret had to pay a group of 2,000 dancers $10 million in a class action suit against their employer in 2014.
Los Angeles, in April 2015 close to 250 exotic dancers at Paradise Showgirls were awarded $6.5 million after accusing a strip club of keeping their wages after performing private dances or "lap" dances for customers.
Fuego Exotic Dance Club and Extasy Exotic Dance Club in Maryland had a lawsuit upheld in favor of the dancers who claimed they had to pay a "tip in" fee of $50 per shift worked. Judge J. Harvie Wilkinson III wrote in the decision – "Defendants asked all hired dancers to sign agreements titled 'Space/Lease Rental Agreement of Business Space' that explicitly categorized dancers as independent ­contractors."
As reported by WXYZ-TV in Detroit on July 7, 2017, both the Penthouse Club and the Coliseum Clubs are being sued.
Also in Detroit, a national strip club chain Déjà Vu (who operates 60 clubs and 28,000 dancers) settled out of court for $6.5 million dollars.
What will happen if I file a stripper lawsuit?
We will hold any strip club or gentleman's clubs accountable if they have broken any Fair Labor Standards Act (FLSA) laws.  In doing so women who have taken part in a class action lawsuit could gain the following: (please note these are examples, every case is different)
Back pay of 2-3 years of hourly wages.
All "fees" you may have paid to the club.
Any other monetary benefits related to an employee status.
Recoup any and all "tips" paid to other club workers including DJs and /or House Moms.
But more importantly – you and others who have taken part of these stripper class action lawsuits will get paid for every hour worked, not have to pay house fees, and not have to share your tips with any other staff members.
You will then be able to work as an employee designated status which will help when buying a house, car, and other important credit purchases.  It will also allow you to contribute to social security so you can have benefits when you retire.   In addition, the employer will have to pay all attorney fees.
Exotic Dancers and Strippers Unite to Fight Unfair Club Practices.
Many women in the exotic dancing industry are learning about their rights in working for strip clubs.  The movement seems to have started in New York City and has spurred the hash tags #NYCStripperStrike and #Stripperpride.
While researching data for this page we found a remarkable story of one New York City based dancer on Huffington Post.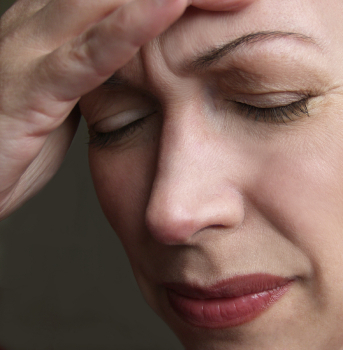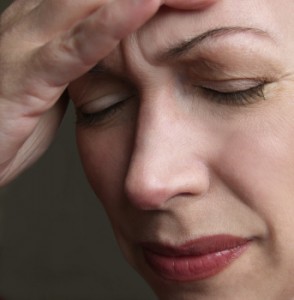 She details the way it works in these strip clubs and tells accounts of "brutal transactions and crude discriminatory policies".  Full story here: https://www.huffingtonpost.com/entry/nyc-stripper-strike_us_5a73880fe4b01ce33eb11c88
We certainly applaud these women who have joined together to help raise awareness of this ongoing problem of being taken advantage of.
Exotic Dancers & Strippers Have Rights!
If you are, or were an exotic or topless or full nude dancer and have experienced unfair pay we can help you regain your dignity and pay that may have been taken illegally from you. You have rights to sue the club's owner(s) or corporation.
The first step in joining the Stripper individual employment lawsuit is to simply call us at 1-800-214-1010, or use the contact form on this page.  The lawyers and attorneys at Hood National Law Group are ready to file these claims. Take action now and protect your rights!
Sources:
http://www.abajournal.com/magazine/article/nyc_lawyer_targets_strip_clubs_in_flsa_violation_claim_cases
https://www.washingtonpost.com/local/public-safety/exotic-dancers-who-sued-for-fair-pay-triumph-again/2016/06/10/8666ca8c-2e78-11e6-9b37-42985f6a265c_story.html?noredirect=on&utm_term=.87c62a496237
http://www.latimes.com/local/lanow/la-me-ln-6.5-million-award-exotic-dancers-tips-20150423-story.html
https://www.ajc.com/news/judge-pin-ups-strippers-are-employees-not-independent-contractors/Ldb06istihLJGhyvxywCTN/
Strip Individual Employment Lawsuit for Unfair Pay | Exotic dancers unpaid overtime page updated on February 1, 2019