The electric scooter industry is a on a roll, so to speak, and is creating quite the controversy in many cities across America.
News: June 24, 2019 — San Diego, CA.  Reports have come in from local news agencies of the first death of an electric-scooter rider on the boardwalk in Mission Beach.
The crash was reported at about 1:35 p.m. Sunday in the 3300 block of Ocean Front Walk, San Diego police Officer Robert Heims said.
The 48-year-old man and 22-year-old woman were "adjacent to each other when for an unknown reason their bodies collided and they both lost control," Heims said.
Both were ejected from their scooters and landed on the boardwalk, he said.
The woman suffered abrasions to her lower legs and the man also had scrapes on his lower legs and complained of pain in his chest, Heims said.
---
If injured on an e-scooter we're your legal help source, no matter what city or state you were hurt in. Our electric scooter lawyers and attorneys at National Injury Help can help.  We'll hold Bird, Lime, Razor, or any other electric scooter companies responsible for your accident.
We expect large cash settlements and payouts from either e-scooter class action lawsuits, or individual scooter accident lawsuits.
Does your city have Bird or Lime scooters?  More important – were you injured on a Bird or Lime electric scooter?  If so you're not alone, hundreds of people are being hurt daily through no fault of their own on these electric scooters.
Filing an Electric Scooter Lawsuit Claim – Steps to take if hurt.
The first step in filing an electric scooter lawsuit claim is to first seek medical help as soon as possible after an accident.  If you're not too hurt, use your cell phone and take photos of the accident site, your visible injuries and the scooter.  Did the police show up to your scooter accident? If not call them.  If so, they will create a record of the scooter accident showing the time of the accident, the location of the accident, and possibly a list of your injuries.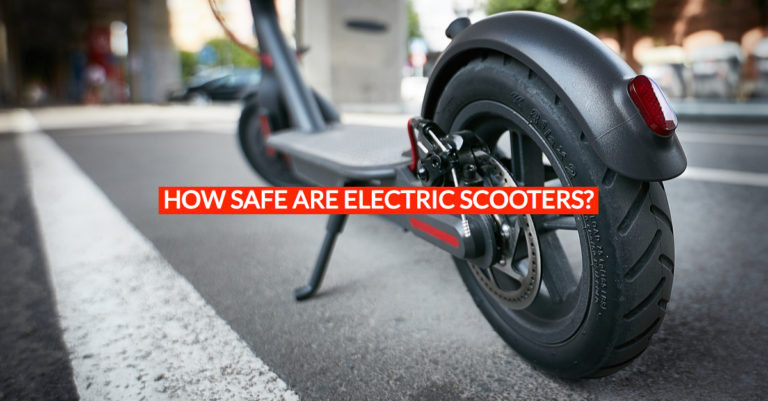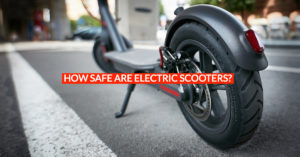 If you were taken to the hospital after an e-scooter accident they will treat your injuries and also create a hospital record of the medical help you received.  All of these documents are important when filing a scooter accident claim. These help not only in creating a timeline of events but will help in what lawyers call the discovery process.
After you have been treated, now is the time to begin filing an electric scooter lawsuit. There are three ways to do this.
1. Simply call our National Injury Help line at 1-800-214-1010, anytime of the day or night.
2. Fill in the contact form on the bottom of this page.
3. Use our online Electric Scooter Injury Evaluation Form online here: https://scooterproblems.com/ whichever method you choose, we'll contact you within 24 of hours of submitting your scooter claim.
Bird/Lime Scooter Malfunctions cause crashes, accidents and injuries
The most common type of electric scooter malfunctions are the brakes not working properly and throttles sticking.  Other scooter accidents happen when a person jumps off a defective scooter. We've seen many people hurt from this.
Electric scooter speed wobble accidents
As the scooter reaches higher speeds, many times they become unstable or show signs of "speed wobbles." When this happens many times the person riding has no choice but to jump off.  Small wheels on these electric scooters can also play a part in crashes if they hit a large enough object. Small wheels tend to not roll over obstacles as well as large diameter wheels.
Electric scooter stuck throttle problem
Another injury is from a stuck throttle. Since these electric scooters have instant torque, they accelerate extremely fast. If the cable-actuated throttle gets stuck wide open, there is no way to stop the scooter. Many people are hurt from having to jump off.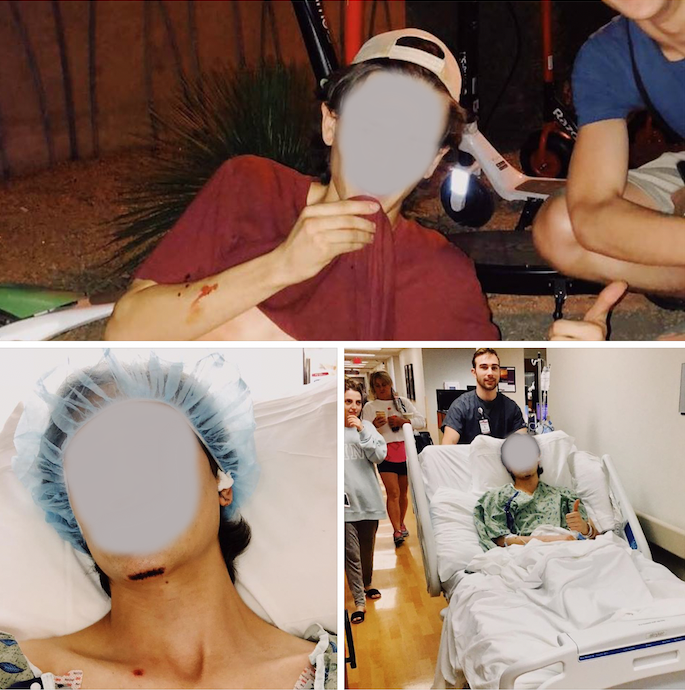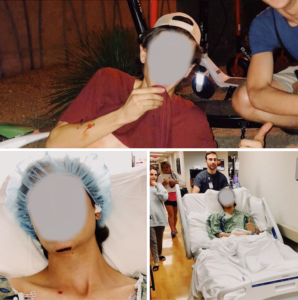 Lime states in its user contract "the products are machines that may malfunction, even if the products are properly maintained, and that such malfunction may cause injury."
Electric Scooter Litigation – What will Lawyers do to help accident victims?
Law firms are already taking action against these unsafe e-scooters.  We've just seen the first e-scooter class action lawsuit be filed in Los Angeles on behalf of 8 people (see below for details).
We'll examine the user contracts and terms of use.  It may all come down to the user agreements may not be entirely enforceable based on gross negligence.  We'll see how the electric scooter litigation goes forward.
First Electric Scooter Class Action Lawsuit filed in California
On October 19, the first ever e-scooter class action lawsuit was filed in Los Angeles County Superior Court. It alleges the two most popular e-scooter companies, Bird and Lime, of "gross negligence" and "aiding and abetting assault."
The lawsuit comes from eight plaintiffs, stating the companies practices have contributed to injuries in multiple ways.  Basically the lawsuit states both companies' dumped large quantities of electric scooters (generally without telling cities) and creating a "public nuisance."
Three of the plaintiffs complaints were injury claims from being hit from behind by an e-scooter on a public sidewalk or road, resulting in severe injuries.  The suit says the companies knew their scooters were injuring people and failed to stop these collisions from happening, and has classified the accidents as "assaults."
What is the basis of the electric scooter lawsuit?
The lawsuit goes on to mention defective mechanical and electrical parts, and the lack of safety instructions for the users. Terms mentioned were: "a wanton disregard for the safety of others" and "were known and/or knowable" based on "professional knowledge."  
The lawsuit further states: "While acting under the guise of the commendable goals of furthering personal freedom and mobility and protecting the environment, the Defendants, and each of them, are endangering the health, safety and welfare of riders, pedestrians and the general public,"
"scores (if not hundreds) of riders and pedestrians and members of the public have suffered, are continuing to suffer and will to continue to suffer egregious and avoidable injuries and damage to their person and property."
Lime Scooter Company responds to this lawsuit with this statement: "While we don't comment on pending litigation, safety has always been at the very core of everything we do at Lime –– as is our mission of reducing cars from city streets and making them safer and greener for pedestrians, bike and scooter riders alike." 
Bird also responds with this statement:  "We believe that the climate crisis and our car dependency demand a transportation mode shift, and clean energy vehicles like e-scooters are already replacing millions of short car trips," the statement said. "There is no evidence that riding an e-scooter presents a greater level of danger to riders than riding a bike. Cars remain the greatest threat to commuters, killing over 40,000 people in the US yearly."
Hurt on an Electric Scooter?  You have rights – take action!
No matter what may have caused your electric scooter accident, you have rights; let our team of defective scooter lawyers & attorneys fight Bird or Lime scooter companies.  Again no matter what city or state you were hurt in, we can help. Protect yourself and take legal action against Bird, Lime, Razor or any other e-scooter company.  Free scooter injury case reviews are now available.
Bird Lime Scooter Injury Accident Claims Lawyers & Attorneys page updated on June 24, 2019