Propecia Class Action Lawsuit Claims & Settlements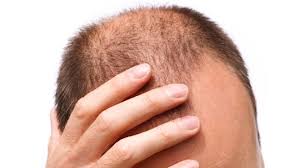 If you are losing your hair and you're concerned about it, what would you do or trade in order to reverse this process?  This was an open and rhetorical question for men and even for some women for centuries, and snake oil salesmen from all walks of life took advantage of these feelings of inadequacy by offering mostly worthless products.  That all changed in recent years when drug companies began to offer medications that actually seemed to work in reversing the effects of male pattern baldness and other forms of hair loss.
A potential class action lawsuit may take place for those who have taken Propecia and suffered Erectile dysfunction or other side effects. Time is limited to file for claim in a class action lawsuit.
One of the leading products to come about that provided this benefit to people is known as Propecia.  Propecia is a product that has dominated the hair loss reversal market because it is relatively easy to use, it is relatively affordable and because it tends to produce results.  Unfortunately, some users of this product have also claimed to have suffered from severe Propecia side effects, and these side effects have led to legal action.  Below is a brief overview of this product and the problems that it allegedly caused in unsuspecting users.
Propecia – A Brief Introduction
Propecia (Generic: Finasteride) is manufactured by Merck & Co., one of the titans of the pharmaceutical industry.
Propecia treats an enlarged prostate in men and causes hair growth in male pattern baldness. It can be used alone or in combination with other medicines such as an alpha-blocker to treat BPH.
It was originally approved for use in the United States by the FDA in 1992.  It is estimated that Propecia generates nearly a half-billion dollars in revenue every year for Merck & Co., and its patent exclusivity runs out in 2013.  Propecia is given in pill form and it works by preventing testosterone from being converted to dihydrotestosterone, or DHT.  DHT causes hairs on the scalp to become thinner and shorter and balding men have more DHT than others.  Therefore, lowering DHT levels tends to slow or reverse the hair loss process.
Male Pattern Baldness
Propecia was originally intended just to treat BPH, benign prostatic hyperplasia, but Merck later discovered a lucrative side effect of Propecia- patients began to grow hair. By dropping the dosage of finasteride to 1mg, researchers found a way to correct male pattern baldness.
Although it was a victory for bald men everywhere, the downfall was the side effects. When the drug was approved by the FDA, Merck disclosed that 3.8% of Propecia patients had one or more negative sexual side effects, compared to the 2.1% of patients that took the placebo.
Prostate Cancer
In 2011, the FDA released a safety announcement warning that Propecia may increase the risk for a serious form of prostate cancer. High-grade prostate cancer is highly aggressive and spreads quickly, usually to areas such as the lymph nodes and bones. Although the risk is low, the FDA still made the announcement to inform doctors and patients of the safety issue.
FDA Warnings
In 2011, the FDA added some adverse side effects to the labeling of Propecia. Some of the side effects added were erectile dysfunction, poor semen quality, infertility, and decreased libido. The FDA added these events from reviewing 421 post-marketing reports of sexual side effects sent to their Adverse Events Reporting Systems database from 1998 to 2011. There were 59 cases reported of sexual dysfunction, decreased libido, ejaculation issues, and orgasm disorders.
Allegations of Propecia Side Effects
Unfortunately and after years on the market, allegations of Propecia side effects began to gain notice, and many of these side effects were extremely troubling.  Most centered on the sexual capabilities of men who used it, and examples of alleged Propecia side effects include:
Erectile dysfunction
Testicular pain
Loss of interest in sexual intercourse
Abnormal ejaculation
Male breast enlargement
Discharge from the nipple
Depression
These side effects continued for months, and there was no real timetable established for when they would ultimately dissipate.  Studies have indicated that this may be an individual situation that could affect everyone differently.
Questions & Answers About Propecia
What is Propecia?
Propecia treats an enlarged prostate in men and causes hair growth in male pattern baldness. It can be used alone or in combination with other medicines like alpha-blockers such as Cardura. Propecia is a 5-alpha-reductase inhibitor. 
What are the side effects from taking Propecia?
There are several side effects associated with taking Propecia. Some of the more serious side effects include: 
Erectile dysfunction
Decreased libido
Ejaculatory disorder
Is Propecia dangerous to women?
When tested on rats, Propecia caused birth defects in male fetuses when a large amount of Propecia was given to rats. When the pregnant mother was exposed to Propecia, it caused abnormalities in the genitalia of the male fetuses. The defect hypospadis was present in male fetuses, which is when the urethra opens onto the undersurface of the penis, instead of the end. This was the basis for all the warnings for women to stay away from Propecia. 
Propecia Lawsuits
Hundreds of men have been brave enough to take action against Merck, the manufacturer of Propecia, and claim that the company left out important information about long-term side effects from the drug's safety label.
By April of 2012, there were lawsuits pending in over six different states, all involving persistent sexual dysfunction. As of January 2013, the cases have grown to a total of 139 lawsuits pending.
People who simply want to avoid losing their hair certainly would not pay this heavy of a price in order to do so.  Instead, people in this position need to stand up and fight for their legal rights.  Unfortunately, that's much easier said than done when it comes to consumers dealing with enormous corporations like Merck & Co.  Anyone facing this challenge needs to obtain the help of Propecia side effects lawyers who have a long history of holding even the largest corporations accountable for the harm they have inflicted on consumers.  If you have suffered in this manner, contact National Injury Help, today to schedule a free initial consultation.
Information on the class action lawsuit for those who have taken Propecia updated on April 10, 2019
Sources:
http://www.webmd.com/drugs/2/drug-5471-9167/propecia-oral/finasteridehairgrowth-oral/details#side-effects