Victoza cancer lawsuit attorneys help victims get settlements – claims starting 2014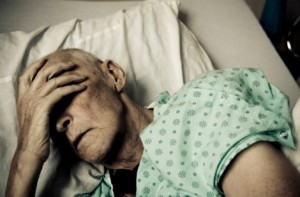 The majority of the people in the United States never really spend any time thinking about their blood glucose levels.  Instead, they simply go about their days and do what they can to make sure they are living as healthy a life as possible.  For millions of others, their blood glucose levels are what they think about constantly, as they suffer from type 2 diabetes and they need to manage that blood glucose carefully in order to avoid serious problems.  When blood sugar levels rise to a level that's too high and the pancreas is unable to keep up with insulin demands, people need extra help quickly.
One of the ways that this help is obtained is through an overall medical program that tends to bring blood glucose levels down.  Someone with type 2 diabetes will need to make sure to eat a disciplined and healthy diet as well as to follow a routine of exercise.  In addition, people in this position will need the help of medication.  One of the more prevalent type 2 diabetes medications to hit the market in recent years is known as Victoza.  Below is an overview of this prescription drug.
What is Victoza prescribed for?  A Brief Description
Victoza is a medication that was originally approved for use in the United States by the FDA in 2010.  It is manufactured by Novo Nordisk, a large corporation and Victoza is a member of a class of drugs known as glucagon-like peptie-1 receptor agonists.  It is injected into the bloodstream once per day and it is designed to help lower blood glucose levels so that the pancreas does not become overexerted by attempting to manufacture additional insulin.
Allegations of Victoza Side Effects
Unfortunately, it wasn't long before allegations of Victoza side effects began to arise from consumers around the United States.  In a cruel ironic twist, some of the alleged side effects involved damage that was done to the pancreas, the organ that Victoza was originally supposed to help protect.  Specifically, there were two common side effects that were allegedly connected with the use of this medication, including:
Pancreatic Cancer – Pancreatic cancer is a type of cancer that is feared because the recovery rates and survival rates for it are quite low.  It is imperative for patients to have this diagnosis made as early in the process as possible, otherwise it may be too late and people will face likely death as a result.
Thyroid Cancer – Thyroid cancer is not statistically as deadly as pancreatic cancer, but one of the dangers associated with it is that it can be difficult to detect until it has progressed to the point where treatment becomes extremely difficult.
Clearly, no one expects to begin using a type 2 diabetes medication only to face a risk of contracting some type of cancer.  Those who do and then make the connection between their condition and the use of Victoza then need to consider the prospect of taking on an international corporation in an attempt to get the help and to recover the compensation that they need.  Clearly, this is a difficult prospect to comprehend for understandable reasons.
Questions & Answers About Victoza
What is Victoza used for?
Victoza is a once-a-day drug approved by the FDA in 2010. The injectable diabetes drug, similar to Byetta, helps to lower blood sugar levels. 
What are the side effects from taking Victoza?
There are several serious side effects from taking Victoza:
Pancreatitis
Low blood sugar
Thyroid tumors
Kidney problems/failure
Severe allergic reactions
National Injury Help, has been helping consumers hold corporations accountable for the harm they have done for decades.  If you have suffered because you trusted this medication, contact the Victoza side effects lawyers at the firm today to schedule a free initial consultation.
Victoza Lawsuits in these States:
Alabama (AL), Alaska (AK), Arizona (AZ), Arkansas (AR), California (CA), Colorado (CO), Connecticut (CT), Delaware (DE), Florida (FL), Georgia (GA), Hawaii (HI), Idaho (ID), Illinois (IL), Indiana (IN), Iowa (IA), Kansas (KS), Kentucky (KY), Louisiana (LA), Maine (ME), Maryland (MD), Massachusetts (MA), Michigan (MI), Minnesota (MN), Mississippi (MS), Missouri (MO), Montana (MT), Nebraska (NE), Nevada (NV), New Hampshire (NH), New Jersey (NJ), New Mexico (NM), New York (NY), North Carolina (NC), North Dakota (ND), Ohio(OH), Oklahoma (OK), Oregon (OR), Pennsylvania (PA), Rhode Island (RI), South Carolina (SC), South Dakota (SD), Tennessee (TN), Texas (TX), Utah (UT), Vermont (VT), Virginia (VI), Washington (WA), Washington DC (DC), West Virginia (WV), Wisconsin (WI), Wyoming (WY)
Victoza cancer lawsuit attorneys page updated on april 5, 2019