Nationwide Defective Product  Liability Attorneys & Lawyers National Injury Help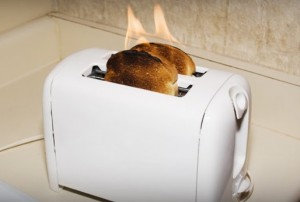 Millions of consumers spend billions of dollars on consumer products in the United States every year, and we have generally been conditioned to expect any product that has made it all the way from the design room to the manufacturing floor through the distribution chain and onto the shelf in front of us to work properly and safely.  When we are looking at something in a retail outlet or even online, we don't think about what could go wrong with that product and what we should do if we purchase it and it turns out to be defective to the point that we are injured as a result of using it.
Unfortunately, too many people every year find out that being prepared to take action after being harmed by a defective product would have been a very good idea.  Consumers are injured by products every day and many people are even killed, and most are at a loss with what they should do in order to respond such that their legal rights are properly protected.  Consumers tend to understand that attempting to take on a multi-billion-dollar corporation alone is not generally an advisable step to take for obvious reasons.
The defective products lawyers at National Injury Help, have been helping consumers hold enormous corporations accountable for the harm they have caused for decades.  We understand what it takes to obtain justice even when we are faced with dealing with entire teams of high-priced defense attorneys.  We know that the law is the law and the facts are the facts and we are relentless in our pursuit of fair and equitable compensation for those who need it to get back on their feet.
There are generally two widely-accepted legal theories that are used in order to hold a corporation accountable for the damage done by a defective product, and these theories include:
Defective design – This theory basically states that the product was flawed from the moment it was originally drawn out by the design engineers.  Therefore, none of the units in that product line will work safely.
Defective manufacture – There are times when a product may be designed safely but a mistake was made when it was being built.  This mistake can lead to a defect, and this problem can affect one unit or entire lots of a product line.
Of course, proving these theories will often require the use of expert witnesses and a high level of legal skill.  The team at National Injury Help, has access to widely-respected expert witnesses relating to several different types of products and our track record proves that we have the requisite skill to successfully stand up for our clients even against the most powerful legal teams.
If you or someone you love has been injured because you trusted a consumer product that should not have been released onto the marketplace, you need to seek the help of defective products lawyers who can help you and allow you to focus on your medical recovery.  Contact National Injury Help, anywhere in the United States today to schedule a free initial consultation.
Nationwide Defective Product  Liability Attorneys & Lawyers page updated on April 5, 2019