It is extremely important to choose a doctor who has experience removing Essure.
The list has been updated to include doctors' full names, as well as most recent addresses and phone numbers.  Some of these doctors offer Essure removal without having a hysterectomy while others only perform full hysterectomies. It's important to ask each doctor which method they use.
National Injury Help neither endorses nor recommends any doctor on this list. It is simply a resource for women seeking options to have their Essure device removed. It is important to seek multiple opinions and to thoroughly vet each doctor before undergoing any type of surgery.
Essure Removal Doctors in Arkansas:
Dr. James Todd Hannah  1200 SE 28th St., #2, Bentonville, AR 72712  (479) 271-0005
Dr. Kathleen Paulson  2541 E Huntsville Road, Fayetteville, AR 72701  (479) 582-3366
Essure Removal Doctors in Arizona:
Dr. Maryam Beheshti   2300 Rosemont Blvd., Tucson, AZ  85712   (520) 881-1977
Essure Removal Doctors in California:

Dr. Amal K Guha  16124 Kasota Rd, Apple Valley, CA  92307  (760) 242-2099
Dr. Irene Farrell, Kaiser Permanente  401 Bicentennial Way, Suite 215, Santa Rosa, CA  95403  (707) 393-4081
Dr. Marc J. Rosenthal  3440 Lomita Blvd., Ste 120, Torrance, CA  90505  (310) 853-8972
Essure Removal Doctors in Florida:

Dr. R. John Vagovic  311 N Clyde Morris Blvd #420, Daytona Beach, FL 32114  (386) 274-1005
Dr. Ignacio Armas  116 Parsons Park., Brandon, FL 33511  (813) 681-6625
Dr. Patrick Connor, North Florida OB/GYN 14546 Old St. Augustine Rd, Ste 311, Jacksonville, FL  32258 (904) 260-2255
Essure Removal Doctors in Georgia:

Dr. William Greene, Lakeshore Surgical Center, 2320 Limestone Pkwy, Gainesville, GA 30501 (770) 531-1181
Essure Removal Doctors in Idaho:
Dr. Michael Cannon, Woman Spring Creek and Health 1408 Pomerelle Ave, Burley, ID  83318    (208) 878-4970
Essure Removal Doctors in  Indiana:
Dr. Douglas Deedlow 1551 Sturdy Road, Valparaiso, IN 46383 (219) 531-0200
Essure Removal Doctors in Massachusetts:
Dr. James Genbhardt, Baystate Hospital  3300 Main St, 4th Fl., Suite D, Springfield, MA 01199  (413) 794-7045
Essure Removal Doctors in Missouri:

Dr. Nelson Perez  501 Teaco Road, Kennett, MO  63857 (573) 888-4370
Essure Removal Doctors in New Jersey:

Dr. J.M Arrunategui  717 Westfield Ave, Elizabeth, NJ 07202  (908) 353-7500
Dr. Ronald Portadin, Vineland Gynecology Associates 1318 S Main Rd #3 Vineland, NJ  08360 (856) 462-6350
Essure Removal Doctors in Nevada:
Dr. Gerald casas 4011 E. Sunset, Henderson, NV 89014 (702) 898-7226
Essure Removal Doctors in North Carolina:
Dr. Jamila Crawford, 911 W. Henderson St., Salisbury, NC  28144  (704) 636-9270
Dr.Sameh K. Toma, North Carolina Center Reproductive Medicine, 400 Ashville Ave Suite 200A, Cary, North Carolina 27518, (800) 933-7202
Essure Removal Doctors in North Dakota:
Dr. William Lowe, CHI St. Alexius hospital  2500 Fairway St., Dickinson, ND 58601 (701) 456-4000
Essure Removal Doctors in Ohio:

Dr. Anthony J Armstrong  4126 N Holland Sylvania Rd Suite 220, Toledo, OH 43623  (419) 517-7600
Essure Removal Doctors in Oregon:
Dr. William Barstown, Saint Charles OB/GYN 213 NW Larch Ave #A, Redmond, OR 97756 (541) 526-6635
Essure Removal Doctors in Pennsylvania:
Dr. Brian Wilcox, Physicians Health Alliance 748 Quincy Ave, Scranton, PA 18510    (570) 961-0851
Essure Removal Doctors in Rhode Island:

Dr. Gail Carreau  19 Friendship St, Suite 200, Newport, RI  02840  (401) 848-5556
Essure Removal Doctors in South Carolina:
Dr. Emily Hope Turney, Premire Women's Care, 209 Three Bridges Road, Greenville, SC 29611 (864) 220-4209
Essure Removal Doctors in Texas:
Dr. Shawn Tassone, 505 West Louis Henna Boulevard Suite 200, Austin, TX 78728 512-546-7268
Dr. Wiyatta Freeman  307 West Park Way, Euless, TX 75062 (972) 256-3700
Dr. Julio Novoa, Novoa Medical Services, 10781 Pebble Hills Blvd, El Paso, TX 79935  (915) 595-9944
Dr. Robert N Smith, Huguley Medical  11803 S. Freeway, Suite 105, Burleson, TX 76028 (817) 293-7022
Essure Removal Doctors in Utah:

Dr. Douglas Burgett  3181 W 9000 S, West Jordan, UT 84088  (801) 569-5500
---
Essure removal covered by insurance
Essure removal may be covered by insurance:
Insurance may pay to have Essure removed because insurance covers hysterectomies, BUT
The criteria for coverage has changed for many insurance providers in recent years
Patients and their doctors must show that the hysterectomy is medically necessary
There are costs patients must be aware of even if their insurance DOES pay for the hysterectomy

Lost wages – patients can expect to be out of work for one to three weeks following the procedure
Insurance deductibles – depending on your insurance, you may pay hundreds if not thousands to have the procedure, even if your insurance "covers" it
Essure removal cost
The cost of having Essure removed or "reversed" varies depending on the clinic
The average cost to have the device removed depends on the procedure performed and if the patient wants to restore their fertility (Essure reversal)
Average cost for reversal = $6,700
Average cost for removal without insurance = $5,300
(Based on the following prices)
Cost by clinic:
Women have been the unwilling victims of profit over safety. We intend to hold Bayer Healthcare responsible for the pain and continued suffering of thousands of women who have had the Essure device implanted.
If you, or someone you love, has had the Essure Implant and has had any adverse side effect contact our lawyers and attorneys today for a free case review.  Doing so will provide you with the knowledge that you need to make a sound decision regarding how you should proceed through this difficult time.
Essure Claims Center Form – click the banner below to see if you qualify: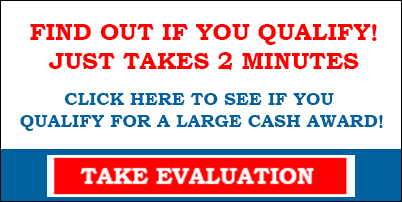 Essure removal doctors list updated on April 10, 2019.  If you are a doctor that would be like to be included on this list please contact us.