If you or a loved one has had a hysterectomy or myomectomy for fibroids and been diagnosed with uterine cancer from a power morcellator during a fibroid removal you may be entitled to substantial compensation. A power morcellator class action lawsuit may begin with cash settlements for victims.
It's been estimated by the FDA that 1 in 350 women having a hysterectomy or myomectomy for the treatment of fibroids is found to have an unsuspected uterine sarcoma, a type of uterine cancer that includes leiomyosarcoma. Overall it is estimated that 650,000 women will have a myomectomy or hysterectomy for the management of symptomatic uterine fibroids.
Three recent questions about Power Morcellator lawsuits people are asking us.
How much can you get for a Morcellator lawsuit?
How much compensation would I get from a Morcellator lawsuit?
Has much is the settlements from a Morcellator lawsuit?
The answer to these questions can be difficult to predict, as the class action for this hasn't started yet. There is still time for join in this Morcellator lawsuit, but there are statutes of limitations that apply.
Some of the past defective medical device lawsuits have had millions of dollars in a compensation fund, and then that is divided up between all who have joined the lawsuit. Example: $50,000,000 in a settlement fund that would serve 1,000 victims would be $50,000 per person. This is only an example and does not represent what may happen for Power Morcellators.
Finding out if you are eligible for a large settlement for your morcellator injury is 100% free, fast and easy by filling out our Morcellator Compensation Form -click the banner below.
Contact us today at 1-800-214-1010.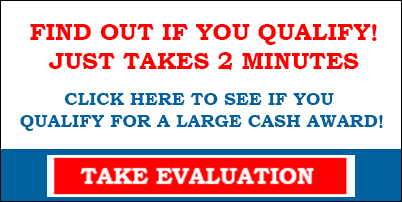 The FDA has discouraged the use of laparoscopic power morcellation for removal of uterus or uterine fibroids.
A power morcellator is a surgical device that is basically a rotating cutting tool with a vacuum nozzle. Makers of these devices include: Intuitive Surgical Da Vinci Robot, Ethicon Gynecare morcellator, LiNA – Xcise Cordless Laproscopic Morcellator, Blue Endo MOREsolution Tissue Morcellator, Storz – Rotocut Morcellator.
An article from an OB/GYN Doctor tells of the potential problems with these devices and associated problems and summarizes the issue that many of these procedures are performed without the use of a protective bag that helps capture any stray cells. Many gynecologists today don't even bother doing any cancer pre-screening or other tests. In fact, morcellating cancer spreads the cancer inside the woman's body.
FDA Black Box Warning and Actions on laparoscopic power morcellators:
The FDA has issued is strongest warning level called a "black box" on laparoscopic power morcellators devices. To quote William Maisel who heads the FDA's Center for Devices and Radiological Health, "We believe that in the vast majority of women, the procedure should not be performed,"
"Importantly, based on an FDA analysis of currently available data, it is estimated that 1 in 350 women undergoing hysterectomy or myomectomy for the treatment of fibroids is found to have an unsuspected uterine sarcoma, a type of uterine cancer that includes leiomyosarcoma. If laparoscopic power morcellation is performed in women with unsuspected uterine sarcoma, there is a risk that the procedure will spread the cancerous tissue within the abdomen and pelvis, significantly worsening the patient's likelihood of long-term survival. For this reason, and because there is no reliable method for predicting whether a woman with fibroids may have a uterine sarcoma, the FDA discourages the use of laparoscopic power morcellation during hysterectomy or myomectomy for uterine fibroids."
Morcellator Cancer Lawsuits in these States:
Alabama (AL), Alaska (AK), Arizona (AZ), Arkansas (AR), California (CA), Colorado (CO), Connecticut (CT), Delaware (DE), Florida (FL), Georgia (GA), Hawaii (HI), Idaho (ID), Illinois (IL), Indiana (IN), Iowa (IA), Kansas (KS), Kentucky (KY), Louisiana (LA), Maine (ME), Maryland (MD), Massachusetts (MA), Minnesota (MN), Mississippi (MS), Missouri (MO), Montana (MT), Nebraska (NE), Nevada (NV), New Hampshire (NH), New Jersey (NJ), New Mexico (NM), New York (NY), North Carolina (NC), North Dakota (ND), Ohio(OH), Oklahoma (OK), Oregon (OR), Pennsylvania (PA), Rhode Island (RI), South Carolina (SC), South Dakota (SD), Tennessee (TN), Texas (TX), Utah (UT), Vermont (VT), Virginia (VI), Washington (WA), Washington DC (DC), West Virginia (WV), Wisconsin (WI), Wyoming (WY)
Sources and Citations:
FDA Warning: http://www.fda.gov/MedicalDevices/Safety/AlertsandNotices/ucm424443.htm
OB/GYN Doctor's Article: http://sarcomahelp.org/articles/uterine-morcellation.html
Change.Org's Petition Drive to stop power mocellators minimally invasive gynecological surgery.
https://www.change.org/p/women-s-health-alert-deadly-cancers-of-the-uterus-spread-by-gynecologists-stop-morcellating-the-uterus-in-minimally-invasive-and-robot-assisted-hysterectomy
Power Morcellator Claims, Cash Settlements Class Action Lawsuit Attorneys page updated on February 9, 2016