Every year more and more people are enjoying vacations on cruise ships.  Tourists from all over the US are flocking to the high seas and the industry as a whole has seen a dramatic increase in recent years.
According to the Cruise Line International Association, a group that monitors the industry, in 2016 an estimated 24 million people went on a cruise.  The cruise industry responded to this growth by adding 19 new ships.  The overall economic impact of the cruise industry was valued at $117 billion dollars in 2015.   It's estimated the number of cruise ship jobs in the US is 314,000.
Taking a cruise sounds like a wonderful vacation and many times the vacation is without problems. However with more and more people taking cruises and more cruise lines adding ships there may be more problems, accidents and deaths encountered.  Problems of physical abuse, sexual misconduct including rape, harassment by employees or passengers, and physical injury do happen.
Cruise Ship Litigation and Lawsuit Injury Settlements.
If you or a loved one has been hurt on a cruise ship as a passenger or a cruise ship worker, we can help get you the compensation you deserve. Our nationwide group of maritime lawyers and attorneys have years of success in litigating against the cruise lines. Contact our maritime law firm today. There may be substantial cash awards from settlements for any cruise ship lawsuit claims.  We are experts at the maritime law called the Jones Act.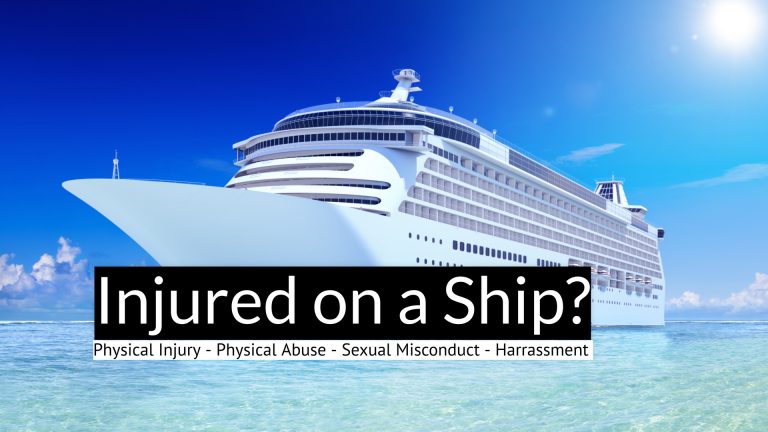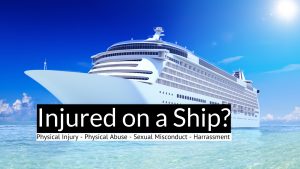 Maritime lawyers can cut through the old and antiquated 1920's Death on the High Sea Act (DOHSA), which tries to protect the cruise lines by not offering compensation for victims that are not "wage earners".  However a recent change made by Congress in 2006 reads:
TITLE 46 – SHIPPING
Subtitle III – Maritime Liability
CHAPTER 303 – DEATH ON THE HIGH SEAS
Sec. 30302. Cause of action
When the death of an individual is caused by wrongful act, neglect, or default occurring on the high seas beyond three nautical miles from the shore of the United States, the personal representative of the decedent may bring a civil action in admiralty against the person or vessel responsible. The action shall be for the exclusive benefit of the decedent's spouse, parent, child, or dependent relative.
Cruise Ship Claims for Maritime Wrongful Death or Accidents
When accidents or deaths occur at sea on a cruise ship, some of the most common types of claims we are asked about are the following:
Can I sue for any injury on a cruise ship?
What is the compensation for injuries on a cruise ship?
What are the cash payouts for cruise ship claims?
How do I file a cruise ship claim?
My child or family member almost drowned on a cruise ship, can I take legal action?
I was sexually assaulted on a cruise ship by another passenger, who do I sue?
I was attacked by a cruise ship worker or employee, can I sue them?
A fire on the cruise ship killed my family member, what can I do?
Types of common cruise line accidents and injuries.
Many times reports of accidents and injuries on cruise lines go unreported if the ship is far from a US port of call.  Statics are hard to calculate for worldwide incidents.  Some reports mention that there have been 172 passenger deaths on cruise ships since 1979.
Cruise ship fires are not uncommon.  Various reports show fires happen at least seven to eight times a year. This number is double what it was from 1990 to 2011 when 79 fires happened. Increase of fires is based on rapid growth of the cruise line industry.
Slip, trips and falls on cruise ships. Let's face it; cruising on a ship at sea can be dangerous on deck and in rooms.  The normal tossing and turning of the ship can lead to many falls.  When ship decks are wet from sea spray falls can and do happen.  Falling in the pool areas is also common place due to the wet surfaces.
Falling overboard is also fairly common.  There are accidental falls off the ship and there have been cases of people being purposely pushed off of cruise ships.  Many times cruise ships are places of parties and alcohol consumption.  Combine the two and accidental overboard falls do happen. Worst are cases of people pushing others over the rail.
Food poisoning can happen at sea. Whether it's from eating exotic food in distant ports or lack of hygiene on the ship cases of food poisoning are common.  When a few people are infected by the norvovirus (viral gastroenteritis) has close contact to others this highly contagious disease can spread to the entire crew and passengers.   Most of the time this is simply unpleasant, and not life threatening.
Storms can be deadly.  Cruise ships take great care avoiding storms, but in 1998 all 100 passengers and 31 crew members on the Windjammer Cruises' Fantome lost their lives after running into Hurricane Mitch.
Collisions at sea.  There are many natural and man-made obstacles in and around the ocean. Reefs, rock piles, docks, piers and other ships can all present a hazard. In 1992 a Greek based cruise ship collided with a fishing boat resulting in 30 deaths.
Evacuation accidents.  When ships need to be evacuated for any reason it must be done correctly or accident can happen. Imagine a ship fire and having to evacuate a few thousand people.  Younger and more agile passengers can overwhelm and trample older and less agile passengers.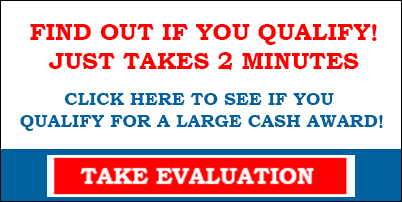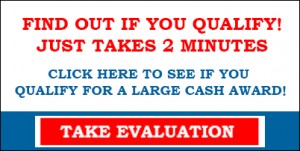 Drowning accidents occurring on cruise ships increase.
A recent Miami Herald article noted that three major cruise lines are now adding lifeguards to pools on board, to help stem the increase in pool drownings and near-drownings. The article stated at least a dozen or near drownings occurred in the last several years.
Norwegian Cruise Line is adding lifeguards on all family pools on three of its biggest ships beginning this summer.  The remaining fleet of ships will have lifeguards in early 2018.
In a statement from Andy Stuart, president and CEO of Norwegian Cruise Line, "While parents are always the first line of supervision when it comes to water safety, we felt it was important to provide this added measure across our fleet."
This follows Royal Caribbean's action a few months earlier, when it began having licensed lifeguards on duty.
Prior to this announcement Disney Cruise Line had added lifeguards to their pools after a near fatal drowning of a 4-year old on the Disney Fantasy back in March 2013.  The accident left the child with a severe brain injury that led to a multi-million dollar out of court settlement.
There have been numerous close call drownings and some deaths in recent years.
Recent Royal Caribbean Cruise Line Drownings:
Summer 2016 – an 8-year-old boy died from drowning on the Anthem of the Seas ship.
Summer 2015 – a 4-year-old nearly drowned also on the Oasis of the Seas ship.
Summer 2014 – a 6-year-old suffered brain damage from a near drowning on the Independence of the Seas ship.
Recent Norwegian Cruise Line Drownings:
May 2015 – a 10-year-old girl drowned on the Norwegian Breakaway ship.
February 2014 – two children found lifeless in a pool on the Norwegian Breakaway ship. The 4-year-old died as a result and his 6-year-old brother was listed in critical condition in the hospital after being airlifted from the ship.
Recent Royal Carnival Cruise Line Drownings:
2013 – a 6-year-old boy died on the Carnival Victory cruise ship.
2013 – a 41 year-old man also drowned in a hot tub on the Carnival Dream ship.
Sources:
http://www.miamiherald.com/news/business/tourism-cruises/article145571359.html
https://www.floridabar.org/DIVCOM/JN/JNJournal01.nsf/c0d731e03de9828d852574580042ae7a/0f4b6c18e3d3a00e85257b1e007720cc!OpenDocument&Highlight=0,*
Cruise ship lawsuit claims and settlements, cruise ship litigation lawyers & attorneys page updated April 20, 2017.