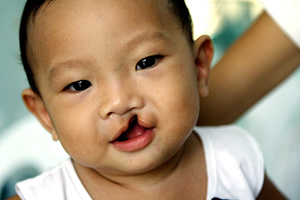 Despite all of the remarkable medical advances we have made as a society over the past 25 – 50 years, the brain largely remains a mystery.  There are so many medical conditions associated with brain function and so many intricate parts of the brain that need to function properly that figuring out what is wrong with someone and treating it can be extremely difficult.  Unfortunately, treating the brain can also be extremely dangerous if any mistakes are made by doctors or pharmaceutical companies such that unsafe medications are allowed to hit the market.
One group of medications that has been used widely across the world in recent years is known as anticonvulsants, and these drugs are prescribed in order to help people deal with symptoms that include epilepsy and migraine headaches.  These conditions have only relatively recently gained recognition and acceptance as problems that need treatment, and the flood of medications that have been released speak to this priority.  One of the drugs that has been extremely prevalent and in many cases effective is known as Topamax.
Topamax – A Brief Description
Topamax is an anticonvulsant that is manufactured by Johnson & Johnson and it has been wildly successful for this enormous company.  It has generated billions of dollars in revenue and topped $2.5 billion in sales during 2008 alone.  Topamax works by helping to alter the chemistry in the brain such that it helps slow down the impulses that tend to fire back and forth between brain cells.  When these impulses fire too quickly, it can lead to what are in effect seizures that play out in the forms of epileptic episodes and migraine headaches.
Alleged Topamax Side Effects
Unfortunately, allegations of Topamax side effects eventually began to arise, and while some of these side effects were relatively minor and avoidable others were not.  Specifically, Topamax side effects appeared to present the most danger to children of mothers who had used this anticonvulsant while they were pregnant.  While these birth defects were not necessarily life-threatening, they required surgical procedures to correct and led to much in the way of expense, pain and suffering.  Examples of two of the most common birth defects associated with Topamax include:
Cleft lip/palate – A cleft lip or palate is a malformation in that part of the body whereby an open space exists on the mouth or near the top of the throat.  This can make eating, sucking and swallowing very difficult for babies.
Hypospadias – Hypospadias is an otherwise rare condition that affects boys.  It involves the urethra whereby the opening for it appears on the underside of the penis.  This is a problem that needs to be corrected with intricate and sensitive surgery.
Johnson & Johnson eventually changed the labels on Topamax to reflect the risk for side effects, but this did nothing to help those who had already suffered as a result of its use.
If you or someone you love has suffered because of using this medication, contact the Topamax class action lawsuit lawyers at National Injury Help, today to schedule a free initial consultation.
Questions & Answers About Topamax
What is Topamax used for?
Topamax treats and prevents seizures and migraine headaches. It acts as an anti-convulsant and is not safe for pregnant women. 
What are the side effects for taking Topamax?
When taking Topamax, there are several side effects to be aware of: 
Blurred or rapidly decreasing vision
Double vision
Eye pain and redness
Confusion
Suicide
Acute Myopia
Is it dangerous to take Topamax while pregnant?
Fetuses exposed to Topamax have the increased risk of cleft lip/palate, especially if the drug is taken in the first trimester of pregnancy. In July 2008, a study revealed that babies born to mothers who took Topamax while pregnant suffered from birth defects at 16 times the normal rate. 
A FDA warning was issued for Topamax in March of 2011 stating that the drug may increase the risk of oral cleft birth defects and forced Topamax to be categorized as a Class D drug. 
Topamax Lawsuits in these States:
Alabama (AL), Alaska (AK), Arizona (AZ), Arkansas (AR), California (CA), Colorado (CO), Connecticut (CT), Delaware (DE), Florida (FL), Georgia (GA), Hawaii (HI), Idaho (ID), Illinois (IL), Indiana (IN), Iowa (IA), Kansas (KS), Kentucky (KY), Louisiana (LA), Maine (ME), Maryland (MD), Massachusetts (MA), Michigan (MI), Minnesota (MN), Mississippi (MS), Missouri (MO), Montana (MT), Nebraska (NE), Nevada (NV), New Hampshire (NH), New Jersey (NJ), New Mexico (NM), New York (NY), North Carolina (NC), North Dakota (ND), Ohio(OH), Oklahoma (OK), Oregon (OR), Pennsylvania (PA), Rhode Island (RI), South Carolina (SC), South Dakota (SD), Tennessee (TN), Texas (TX), Utah (UT), Vermont (VT), Virginia (VI), Washington (WA), Washington DC (DC), West Virginia (WV), Wisconsin (WI), Wyoming (WY)
Topamax class lawsuit for cleft palate injury page updated on April 5, 2019