More than 4.5 million Americans are living with a prosthetic knee implant called a total knee replacement. Between 1997 and 2009, the number of knee replacements jumped more than 80%, helping to make total knee replacements one of the most common surgical procedures in the US. Thanks to advances in technology and surgical techniques, the majority of knee replacements are successful and provide extensive pain relief to patients. Considering this success rate, it came as a shock when a new-generation knee implant manufactured by one of the largest orthopedic companies in the world was recalled due to device failure merely three years after it was introduced to the market. Now patients — many of whom still have the recalled device implanted — are filing lawsuits against the device's manufacturer.
What is a Zimmer Persona?
Zimmer Persona is the brand-name of a total knee replacement system. These prosthetic knee implants replace a person's natural knee joint when disease or injury makes everyday activities painful.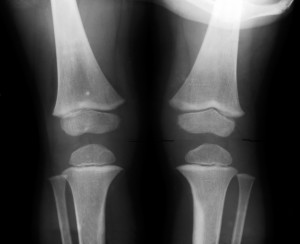 Total knee systems are comprised of several different parts which mimic the anatomy of the knee. The knee is the body's largest joint. It is made up of the lower end of the thighbone (femur), the upper end of the shinbone (tibia) and the kneecap (patella). Cartilage covers the area where these three bones meet, providing protection and reducing friction, and two c-shaped wedges called menisci are located between the femur and the tibia to provide a shock-absorbing cushion.
Knee implants, like the Zimmer Persona, are made up of three different components, including the femoral component, the tibial component and a plastic spacer that acts as the menisci. These components can be made from several different materials. The Zimmer Persona femoral and tibial components are made from Zimmer's patented Trabecular Metal technology. Trabecular Metal is made from the element tantalum. It is particularly porous and allows for enhanced bone ingrowth, according to the Zimmer Persona website.
Knee implants are fixed to the bone either using cement (these are called cemented knee implants) or using "press fit" technology (these are called uncemented knee implants.) Zimmer Persona knee implants are available as both cemented and uncemented implants.
What is total knee replacement surgery?
Total knee replacement surgery, also called total knee arthroplasty or TKA, is a surgical procedure to replace a diseased or damage knee joint with a prostheses. Total knee replacement can help restore a patient's range of motion in the knee joint and substantially cut down on pain caused by the diseased or injured joint.
Total knee replacement surgery is typically performed by an orthopedic surgeon, a doctor that specializes in diseases and injuries of the musculoskeletal system, which includes the body's bones, muscles, cartilage, ligaments and joints.
During total knee replacement, surgeons remove damaged cartilage and bone from the ends of the femur and tibia and replace these parts with metal components. A plastic spacer is then inserted between the two metal components to create a smooth, frictionless surface. In some cases, it is also necessary to replace the patella (the kneecap) with a plastic component.
Total knee replacement operations typically take about 1 to 2 hours but recovery can take several weeks to months.
Who needs a total knee replacement?
When a person's knee joint becomes severely damaged due to disease or injury, he or she may be a candidate for total knee replacement surgery.
Chronic, severe knee pain can be caused by many factors, the most common of which is arthritis. Arthritis is characterized by inflammation and stiffness in the joints and can reduce a person's range of motion. Arthritis can be caused by a disease or a traumatic injury.
Most knee pain is caused by three types of arthritis, according to the American Academy of Orthopaedic Surgeons (AAOS), including osteoarthritis, rheumatoid arthritis and post-traumatic arthritis.
Osteoarthritis
This type of arthritis is caused by "wear and tear" on the joints and usually occurs in people over the age of 50. When osteoarthritis occurs, the cartilage that cushions the bones of the knees softens and wears away, leaving the bones to rub against each other causing stiffness and pain.
Rheumatoid Arthritis
This is a type of inflammatory arthritis that occurs when the protective lining of the knee joint, called the synovial membrane, becomes thickened and inflamed. Unlike osteoarthritis, rheumatoid arthritis is an autoimmune disorder. It is caused when a person's immune system mistakenly attacks his or her own body tissues. Rheumatoid arthritis causes painful swelling that can eventually lead to bone loss and joint deformity.
Post-traumatic arthritis
This type of arthritis occurs after a traumatic knee injury. Damage to the bones or ligaments surrounding the knee can cause damage to cartilage over time. This may result in knee pain and limited knee function.
Choosing the Right Knee Implant
Doctors determine whether or not a total knee replacement is necessary based a patient's pain and disability, not age or weight. The specific knee implant used during surgery, however, is chosen based on a patient's age, weight, gender and physical activity level, among other factors. For example, women's body shapes differ from that of men, resulting in a slightly different range of motion. Many knee implant manufacturers make personalized knee systems for women because of this and other differences.
What is the success rate of total knee replacement surgery?
Surgeons have been performing total knee replacements since the late 1960s. Improvements in surgical techniques and implant materials have helped make total knee replacements one of the most successful procedures in all of medicine, according to the AAOS.
Of all the knee replacement surgeries performed in the US each year, about 90 percent result in significantly less pain for patients, says the AAOS. Complications from knee surgeries do arise, but are considered rare. These complications can include infection and blood clots. Implants also do not last forever. Eventually parts wear out and need to be replaced, but it is estimated up to 85 percent of artificial knees still work after 20 years.
What complications can occur with a Zimmer Persona?
Total knee replacement surgery boasts high success rates and the majority of knee implants are estimated to last more than two decades. In spite of these high success rates, complaints of early device failure regarding the Zimmer Persona knee replacement system began to pour into the Food and Drug Administration soon after the device was marketed.
Complications of the Zimmer Persona as reported by patients and their doctors include:
Device loosening
Radiolucent lines
Osteolysis
Early device failure
Need for revision surgery
When the Zimmer Persona knee replacement system was introduced to the market, it was extolled by its manufacturer as "the most anatomically accurate knee implant" ever made. Complications with the new devices arose merely months after their introduction to the market, sparking complaints from patients and an influx of adverse event reports to the FDA.
Complaints of device loosening after surgery and radiolucent lines soon flooded the FDA's online adverse event database. Both loosening and radiolucent lines are considered signs of early device failure. Radiolucent lines, which are tiny cracks between the device and the bone where fluid and debris can get trapped, can also lead to bone loss, a condition called osteolysis.
Side effects of failed Zimmer Persona knee implants reported by patients and their doctors include:
Stiffness
Severe pain
Swelling
Decreased range of motion in joint
Difficulty putting weight on knee
Bruising and infection around the knee
When a knee implant fails the need for a second surgery, also called a replacement surgery or revision surgery, may be necessary. Revision surgeries to replace failed prosthetic knees are more complicated than initial surgeries and are not always as successful.
Who makes Zimmer Persona knee implants?
Zimmer Persona implants are manufactured by Zimmer Inc. (now Zimmer Biomet). Zimmer Inc., based in Warsaw, Ind., was founded more than 80 years ago and is now one of the largest orthopedic device companies in the world.
In the 1990s, Zimmer introduced a line of total knee replacement devices, called NexGen, which helped pave the way for newer versions of its prosthetics that did not require clinical data for FDA approval. Zimmer Persona knee implants are one such device that did not require additional clinical data for approval.
When did the Zimmer Persona come to market?
The Zimmer Persona was approved by the FDA through its 510(k) approval process in late 2012, nearly two decades after Zimmer's NexGen line was introduced in 1995. Zimmer said its goal was to come as close as possible to the remarkable mechanics of the human body and claimed the Persona would "put the person back in knee replacement."
Has the Zimmer Persona been recalled?
The Zimmer Persona has been the subject of numerous recalls, mostly for unintentional manufacturing defects.
Beginning in March 2015, however, the FDA launched a class II recall of the uncemented version of the Zimmer Persona due to an "increase in complaints of loosening and radiolucent lines." More than 11,600 units of the device were affected by the ongoing recall, many of which had already been implanted in patients. The specific component involved in the recall was called a Trabecular Metal Tibial Plate.
The 2015 Zimmer Persona knee implant recall was classified as class II by the FDA. A class II recall means the probability of death or serious injury is remote but the use of the recalled device may cause temporary or reversible adverse health consequences.
Have lawsuits been filed against the maker of the Zimmer Persona?
More than a thousand lawsuits were filed against Zimmer Inc. in recent years over its NexGen knee implant. These lawsuits have been consolidated in a multidistrict litigation (MDL) in federal court.
After the FDA initiated the class II recall of the uncemented Persona implant in 2015, patients began filing lawsuits against Zimmer Inc. over the new device.
The lawyers at National Injury Help are currently accepting cases for a Zimmer Persona Knee Implant Lawsuit involving the uncemented Trabecular Metal Tibial Plate component. Patients who received the uncemented device may be eligible for financial compensation in the form of a settlement.
Contact National Injury Help today at 1-800-214-1010 for a free case evaluation to see if you qualify, or use the form on the right-hand side of your screen.