Effexor lawsuit lawyer for PPHN side effects, Settlement and Claims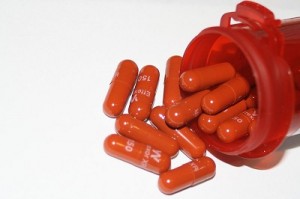 Not all women who become pregnant are free of medical problems.  One common medical condition that pregnant women suffer from like everyone else is depression.  While it seems that only recently depression was accepted as a real disease, it has been several years now that certain medications have been available that are designed to treat the symptoms of depression so that people can manage these situations more effectively and basically feel better over time.  While no medication is perfect for everyone, it is the duty of drug companies to make their medications as safe as possible for the public in general.
One medication that hit the market with high praise when it was approved for use by the FDA in the United States is known as Effexor.  Effexor is manufactured by Wyeth-Ayerst Laboratories, an enormous corporation that has always been a force within the pharmaceutical industry.  While Effexor seemed to work well for some people, it wasn't long before troubling reports of Effexor side effects began to surface and people began to suffer as a result of using it.
Effexor – A Brief Introduction
Effexor is a member of a class of medications known as serotonin norepinephrine reuptake inhibitors or SNRIs.  SNRIs like Effexor work by regulating the balance of certain substances in the brain such as norepinephrine and serotonin.  When these substances are not in proper balance, conditions such as depression can result.  Effexor helps to eliminate those imbalances and therefore help patients avoid the most serious symptoms associated with depression.
Alleged Effexor Side Effects
Unfortunately and as mentioned above, allegations of Effexor side effects eventually began to surface.  These side effects generally focused on women who had used this medication while pregnant, as those who did apparently faced a higher risk of giving birth to children with birth defects.  These birth defects were serious and in some cases potentially deadly.  Examples of them included:
Persistent Pulmonary Hypertension, or PPHN
Neural tube defects
Spina bifida
Club foot
Cleft lip and/or palate
Skull malformations
Abdominal defects
People who are born with these birth defects can face uncertain futures.  Some of these problems can be corrected such as with cleft lip or palate, but others such as spina bifida tend to result in a lifetime of challenges and struggles.
Parents of children who were born with birth defects because the mother had used Effexor while pregnant also face difficult challenges, namely figuring out how to properly care for their children and figuring out how to take on a gigantic corporation in an attempt to recover the compensation that they will both need and deserve.  People who face this excruciating situation need to make sure that they don't handle the legal fallout from these side effects alone.
Questions & Answers About Effexor
What is Effexor prescribed for?
Effexor is an anti-depressant which belongs to a category of drugs known as serotonin-norepinephrine reuptake inhibitors (SNRIs). The drug is used to treat depression and anxiety by affecting the balance of chemicals in the brain. 
Is taking Effexor during pregnancy safe?
The FDA has named Effexor a Pregnancy Category C  drug, meaning it could potentially harm a fetus, especially when used in the third trimester. By categorizing Effexor as Category C, the FDA is warning patients that while the drug has not been tested on humans, animal studies have shown that it presents a risk to a fetus. 
In 2004, the label for Effexor was updated to warn patients that infants who were exposed to the drug during the third trimester had developed complications which required tube feeding, respiratory support, and prolonged hospitalization. 
What are the birth defects linked to Effexor?
Studies have shown that use of Effexor during the first trimester of pregnancy is linked to an increased risk of certain types of birth defects. 
Club foot
Cleft lip/palate
Enlarged heart
Septal heart defects
Spina bifida
Anal atresia
Craniosynostosis (skull deformity)
Gastroschisis
National Injury Help, has been representing people who were harmed by defective drugs all over the United States for decades.  If your child was harmed because of this medication, contact the Effexor lawyers at the firm today as a class action lawsuit may begin so please schedule a free initial consultation.
Effexor Lawsuits in these States:
Alabama (AL), Alaska (AK), Arizona (AZ), Arkansas (AR), California (CA), Colorado (CO), Connecticut (CT), Delaware (DE), Florida (FL), Georgia (GA), Hawaii (HI), Idaho (ID), Illinois (IL), Indiana (IN), Iowa (IA), Kansas (KS), Kentucky (KY), Louisiana (LA), Maine (ME), Maryland (MD), Massachusetts (MA), Michigan (MI), Minnesota (MN), Mississippi (MS), Missouri (MO), Montana (MT), Nebraska (NE), Nevada (NV), New Hampshire (NH), New Jersey (NJ), New Mexico (NM), New York (NY), North Carolina (NC), North Dakota (ND), Ohio(OH), Oklahoma (OK), Oregon (OR), Pennsylvania (PA), Rhode Island (RI), South Carolina (SC), South Dakota (SD), Tennessee (TN), Texas (TX), Utah (UT), Vermont (VT), Virginia (VI), Washington (WA), Washington DC (DC), West Virginia (WV), Wisconsin (WI), Wyoming (WY)
Our lawyers and attorneys can provide information on how to file Effexor lawsuits in the following cities: New York, Chicago, Philadelphia, Detroit, Indianapolis, Columbus, Baltimore, Boston, Seattle, Washington, Milwaukee, Denver, Louisville, Los Angeles, Las Vegas, Nashville, Oklahoma City, Portland, Phoenix, Houston, Tucson, Albuquerque, Atlanta, San Antonio, San Diego, San Francisco, Dallas, Colorado Springs, Arlington, Wichita, Long Beach, Fresno, Sacramento, Mesa, Kansas City, Cleveland, San Jose, Jacksonville, Austin, Memphis, Fort Worth, Charlotte, Virginia Beach, Omaha, Miami, Oakland, Tulsa, Honolulu, Minneapolis.
Effexor Lawsuit Settlement and Claims page updated 4/5/19