The Hood National Law Group – Wrongful Death Lawyers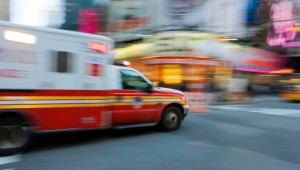 When someone is injured because of the negligent actions of someone else, that injured person has a right to file a personal injury lawsuit because he or she deserves the opportunity to recapture his or her losses as a result of the incident at issue. When someone is killed because of this type of conduct, surviving family members also have the right to file a legal action against those responsible for this death for the same reason. There is no greater loss to a family than an untimely and sudden death, and the hurdles that those family members are then forced to clear are sometimes almost too numerous to count.
Suddenly losing a loved one is a debilitating experience for many reasons. Not only are people usually overcome with grief and sadness, but they must also work to figure out a way to overcome the financial losses that will continue to pile up for as long as that person would have lived absent the accident that led to the fatality. This is a complicated scenario to process and to understand, particularly for people who do not possess a legal background and who find themselves dealing with excruciating emotional pain.
National Injury Help, has been serving clients as wrongful death lawyers for decades, and it may surprise people to find out just how many people in the country may need this type of help every year. According to the United States Centers for Disease Control and Prevention, more than 120,000 people in the country are killed accidentally on an annual basis. Not all of these people lose their lives in accidents caused by others, but that is a lot of pain and loss to overcome.
We have represented too many families over the years to not fully understand what it's like to have to face this situation. Grief can be overwhelming for anyone and this is not a time to begin the process of trying to negotiate a settlement with professionals whose job is to limit the liability faced by their employers and/or clients. The team at National Injury Help, will immediately step in and lighten the load for clients by doing the following:
Providing a free initial consultation
If retained, immediately letting the other side know that we are involved
Directing all communications from the other side to come to the firm
Providing grieving family members with the time and space necessary to work through this difficult time together
Accounting for all forms of loss that have been and will be realized
Pursuing those losses relentlessly
Keeping the family informed of any and all developments in the case
No one is prepared to lose a loved one suddenly. This problem is made only more difficult by the fact that those who lose a person need to act quickly to make sure that they put themselves in the best position possible to protect their legal rights. If you have lost someone you love because of the actions of someone else, contact the wrongful death lawyers at National Injury Help, today to schedule a free initial consultation.
National Wrongful Death or Injury Lawyers & Attorneys page updated on April 5, 2019