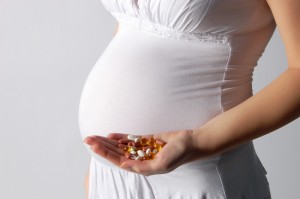 Depression is a form of silent suffering that for centuries was something that was either completely misunderstood or in some cases outwardly dismissed or minimized by those who had not experienced it.  Recent generations have recognized that depression is a real disease and that it is extremely dangerous for those who fight against it every day.  There is no cure for depression but there are ways to overcome it with the proper professional help and of course with the help of modern medication.  As is the case with every new drug, however, using this type of medication comes with some inherent risks.
There have been many different medications that have hit the market in recent years that were designed to help people treat their symptoms of depression.  Some of these drugs have enough in common with each other that they are classified into one group, and one prominent group of antidepressants is known as selective serotonin reuptake inhibitors, or SSRIs.  One of the leading SSRIs that has been used by patients is known as Zoloft, which is manufactured by Pfizer.
What is Zoloft prescribed for?  A Brief Introduction
Zoloft was originally approved by the FDA for use in adults in the 1990s.  It soared in popularity over the years and by 2005 tens of millions of prescriptions were being written for it annually.  It grossed more than $2.5 billion in revenue for Pfizer when it was at its highest point, and it was seen by many including those who marketed it as a safer alternative to some of the antidepressants that had already been on the market.  As the name of its drug classification would suggest, Zoloft works by regulating the level of serotonin in the brain, thereby improving mood and mindset.
What are the possible Zoloft Side Effects?
After dominating the antidepressant market for a time, allegations of Zoloft side effects began to arise.  These side effects included reports of Zoloft users suffering through suicidal thoughts, reports of people struggling badly with withdrawal symptoms when cycling off the drug and reports of Zoloft being linked to an otherwise rare condition known as Persistent Pulmonary Hypertension, or PPHN.  PPHN is an extremely dangerous condition that was diagnosed in infants of mothers who had used Zoloft while pregnant.  PPHN affects the lungs and can lead to respiratory system and heart failure.
Symptoms of PPHN include:
Rapid breathing
Rapid heart rate
Difficulty breathing comfortably
The appearance of blue skin
Lethargy
Sweating
Swelling in the hands or feet
Any new mother who used Zoloft while pregnant should make sure that medical professionals know about this so that her child can be monitored.  The sooner PPHN is discovered, the better things will generally turn out for the patient.
If you or someone you love has suffered because you trusted this medication, you need to obtain the help of Zoloft lawsuit lawyers who have been holding drug companies accountable for the harm they have done across the country for decades.  Contact National Injury Help, today to schedule a free initial consultation.
Questions & Answers About Zoloft
What are the side effects of taking Zoloft?
There are several serious side effects from taking Zoloft:
Sexual dysfunction
Suicidal thoughts
Weight loss or gain
What is the danger of taking Zoloft while pregnant?
The FDA has classified Zoloft has a category C, meaning that animal studies have shown some harm to the fetus, while there have been no adequate studies done on humans. Using SSRI's while pregnant, or even up to a month before conception, can potentially be linked to a fatal birth defect called anencephaly, where a large portion of the brain and skull never develops. Babies are also more likely to suffer from birth defects such as cleft lip/palate. 
Zoloft cash settlements from class action lawsuit claims page updated on April 10, 2019