Abilify is one of the most commercially successful pharmaceutical drugs of all time. The blockbuster drug was marketed as a complementary treatment to anti-depressants, catapulting it to the top of the best-sellers list. But Abilify made headlines recently when the FDA said the drug could cause uncontrollable urges to gamble, have sex, binge eat or shop in certain patients. Learn more about the drug that's lining the pockets of Big Pharma potentially at the expense of those who take it.
What is Abilify?
Abilify (aripiprazole) is an atypical antipsychotic medication used to treat certain mental health disorders in adults and children. Abilify was one of the top-selling drugs of 2014, bringing in nearly $8 billion for its manufacturer.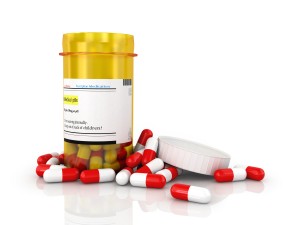 What is Abilify used for?
Abilify is used to treat certain mental health disorders and their symptoms, including schizophrenia, manic and mixed episodes associated with Bipolar I Disorder, Major Depressive Disorder (MDD) in combination with other drugs, irritability associated with Autistic Disorder, and Tourette's disorder.
Abilify is approved to treat not only adults but also children and adolescents. Abilify is indicated for the treatment of schizophrenia in adolescents, Bipolar mania in children and adolescents, irritability associated with autistic disorder in children and adolescents, and Tourette's disorder in children, adolescents and adults.
Abilify is often prescribed "off-label" for other conditions and disorders, like anxiety, insomnia and Obsessive Compulsive Disorder (OCD). Doctors can legally prescribe medications for unapproved uses if they think the medication will help. It is not legal for drug companies to market medications for unapproved uses.
How does Abilify work?
Abilify belongs to a class of drugs called atypical antipsychotics, also known as second generation antipsychotics (SGAs). The exact mechanism of action of Abilify's active ingredient, aripiprazole, is unknown – meaning no one knows exactly how it works.
Atypical antipsychotics affect the dopamine pathways in the brain. Dopamine is a neurotransmitter, or chemical messenger, that helps control the brain's reward and pleasure centers.
All antipsychotic drugs affect a particular dopamine receptor called D2. Abilify, however, is the only antipsychotic to act as a partial agonist for D2 receptors, not an antagonist. Agonists activate receptors; antagonists block the work of agonists.
Abilify also has 5-HT1A partial agonist and 5-HT2A antagonist properties. 5-HT1A plays a role in reducing blood pressure and heart rate; 5-HT2A plays a role in memory, increases the hormone levels of oxytocin and prolactin, and has effects on behavior, learning and anxiety.


Who makes Abilify?
Abilify is manufactured by Japan-based Otsuka Pharmaceutical. It is marketed in the U.S. under agreement with Bristol-Myers Squibb.
Otsuka earned about $12.3 billion in global revenue in 2014. Abilify alone earned the company $7.8 billion that same year. Abilify had been the company's top-selling brand for years, raking in $419 billion in sales between 2002 and 2012.
The company lost its exclusive patent rights over its blockbuster drug in 2015, an inevitable circumstance that will certainly cut into Otsuka's profits, but one that could drive down prices for consumers.
When did Abilify come out on the market?
The Food and Drug Administration (FDA) approved Abilify on November 15, 2002. The drug was initially approved to treat schizophrenia in adults, but its use was later expanded to treat other mental health disorders and their symptoms, like Bipolar I, Major Depressive Disorder, autistic disorder and Tourette's disorder.
How do you take Abilify?
Abilify is available as a tablet, an orally disintegrating tablet (ODT), an oral solution or as an intramuscular (IM) injection.
Abilify tablets are available in the following strengths, colors and shapes:
2 mg – green, rectangle
5 mg – blue, rectangle
10 mg – pink, rectangle
15 mg – yellow, round
20 mg – white, round
30 mg – pink, round
Abilify Discmelt is an orally disintegrating tablet available in the following strengths, colors and shapes:
10 mg – pink with scattered specks, round
15 mg – yellow with scattered specks, round
Oral forms of Abilify should be taken once a day with or without food.
Abilify Oral Solution is only available in a 1 mg/mL dose. It is a clear, colorless to light-yellow liquid supplied in a bottle with a calibrated dosing cup.
Abilify Injection for Intramuscular Use is a clear, colorless liquid available as a ready-to-use 9.75 mg/1.3 mL solution. It is supplied in a glass vial and is given as a shot into the arm or buttocks. Patients should wait at least two hours between doses and should not exceed more than 30 mg per day.
Abilify Maintena Kit
Abilify Maintena was approved in 2013 by the FDA. It is an extended-release IM injection available in 300 mg and 400 mg strengths.
Abilify Maintena comes in two different kits; one is a single-dose, pre-filled, dual-chamber syringe; the second is a single-dose vial.
Missed doses
If you miss a dose of Abilify, take the missed dose as soon as you remember unless it is almost time for your next scheduled dose. Do not take extra medicine to make up for the missed dose.
Overdose
It is possible to overdose on Abilify. If you overdose, seek emergency medical attention right away or call the Poison Helpline (1-800-222-1222).
Symptoms of an overdose may include:
Drowsiness
Vomiting
Aggression
Confusion
Tremors
Fast or slow heart rate
Seizure or convulsions
Trouble breathing
Fainting
Withdrawal
Coming off of atypical antidepressants can be difficult for some patients. A 2013 case report published in the journal Innovations in Clinical Neuroscience suggests patients who abruptly stop taking Abilify, or quit cold turkey, can suffer from abnormal movement disorders as a result. Symptoms of this withdrawal disorder include abnormal jaw, tongue or hand movements.
How much does Abilify cost?
Abilify is relatively expensive, with a price ranging from about $20 to $50 per pill depending on the strength. Abilify may or may not be covered by insurance. Otsuka Pharmaceutical, the manufacturer of Abilify, does provide a patient assistance program to help qualifying patients cover the cost of their prescription.
Is there a generic version of Abilify available?
Yes. Since Abilify's manufacturer lost its exclusive patent rights last year, generic versions of the drug have been approved by the FDA.
Generics are generally cheaper than their name-brand counterparts and can save consumers hundreds of dollars on their prescriptions.
Generic versions of Abilify are sold under the name aripiprazole, Abilify's main ingredient.
What other drugs are in the same class as Abilify?
There are several other medications on the market that are the same drug classification as Abilify.
The following are the atypical antidepressants currently available in the U.S.:
Asenapine (Saphris)
Brexpiprazole (Rexulti)
Clozapine (Clozaril, FazaClo)
Iloperidone (Fanapt)
Lurasidone (Latuda)
Olanzapine (Zyprexa)
Paliperidone (Invega)
Quetiapine (Seroquel)
Risperidone (Risperdal)
Ziprasidone (Geodon)
Which drugs can interact with Abilify?
The following drugs can interact with Abilify:
Strong CYP3A4 inhibitors (ex: itraconazole and clarithromycin)
Strong CYP2D6 inhibitors (ex: quinidine, fluoxetine, paroxetine)
Strong CYP3A4 inducers (ex: carbamazepine and rifampin)
Antihypertensive drugs
Benzodiazepines (ex: lorazepam)
A patient's dosage of Abilify should be reduced or adjusted as needed if taken in combination with any of the aforementioned drugs.
Alcohol
Drinking alcohol while taking Abilify can increase the risk of certain side effects, especially drowsiness. It is not advisable to drink alcohol while taking Abilify.
Is it safe to take Abilify while pregnant or breastfeeding?
Pregnancy
Abilify is a pregnancy category C drug. This means animal studies have shown adverse effects on the fetus, but no adequate testing has been done in humans.
Though Abilify has not been studied in pregnant women, animal testing showed fetuses exposed to the drug during the third trimester were at risk for extrapyramidal (EPS) signs and withdrawal symptoms after being born. Withdrawal symptoms include agitation, increased or decreased muscle tone, tremor, sleepiness or drowsiness, respiratory distress and feeding disorder.
When pregnant rats and rabbits were given doses of Abilify higher than the maximum recommended for humans, it resulted in fetal death, decreased fetal weight, undescended testicles, delayed skeletal ossification, skeletal abnormalities and hernias of the diaphragm.
The makers of Abilify warn the drug should only be taken during pregnancy if the benefits outweigh the risks.
Nursing
The drugmaker warns nursing mothers should not take Abilify because the drug can pass through breast milk to the infant. New mothers who take Abilify should either discontinue the drug or discontinue breastfeeding. This decision should take into account the importance of the drug to the mother, says the Abilify label.
What are the possible side effects of Abilify?
Abilify carries the risk of potential side effects which can range from mild to severe. According to National Institutes of Health's Medline Plus, Abilify can cause the following negative side effects:
headache
nervousness
drowsiness
dizziness
heartburn
constipation
diarrhea
stomach pain
weight gain
increased appetite
increased salivation
pain, especially in the arms, legs, or joints
More serious side effects can also occur, including:
seizures
slow, fast, or irregular heartbeat
chest pain
changes in vision
unusual movements of your body or face that you cannot control
high fever
muscle stiffness
confusion
sweating
rash
hives
itching
swelling of the eyes, face, mouth, lips, tongue, throat, hands, feet, ankles, or lower legs
difficulty breathing or swallowing
tightening of the neck muscles
tightness in the throat
Abilify is also linked to a potentially irreversible syndrome called Tardive Dyskinesia, characterized by involuntary movements of the tongue, lips, face, trunk and extremities. The elderly, especially elderly women, are at highest risk for developing this syndrome while taking Abilify. A person's risk of developing Tardive Dyskinesia increases the longer he or she takes the drug.
Has the FDA issued any warnings about Abilify?
Yes, the FDA has issued numerous warnings about Abilify since it was approved in 2002.
Compulsive gambling, hypersexuality
Recently, the FDA issued a warning about compulsive or uncontrollable urges to gamble, binge eat, shop and have sex in patients taking Abilify. The announcement was issued on May 3, 2016.
The FDA said previous changes made to the Abilify label to include pathological gambling as a possible side effect did not "entirely reflect the nature of the impulse-control risk." It also included other compulsive behaviors not previously mentioned on Abilify's label, like compulsive sexual behavior, compulsive eating and compulsive shopping. These behaviors reportedly stop when patients stop taking Abilify, the agency said.


'Black Box' Warnings
Elderly patients with dementia
In 2005, the FDA issued a warning about Abilify and the increased risk of death in elderly patients with dementia. The FDA said the treatment of behavioral disorders in elderly patients with dementia with Abilify and other atypical antipsychotics increased a patient's risk of death by nearly two-fold.
As a result, the FDA issued a "black box" warning for all atypical antipsychotics regarding the increased risk of death in elderly patients with dementia. "Black box" warnings are the FDA's strongest warnings, indicating there is an increased risk of serious injury or death associated with the drug.
Children, teens and young adults
The FDA required Abilify's manufacturer to include the increased risk for suicidal thoughts or behavior in children, teens and young adults taking antidepressants in a boxed warning on the drug's label.
The agency said there has been a longstanding concern that antidepressants may play a role in worsening depression and increasing suicidality in certain patients during the early phases of treatment.
Risk to unborn babies
In 2011, the FDA issued a safety announcement about the possible risk of abnormal muscle movements (extrapyramidal, EPS, signs) and withdrawal symptoms in newborns whose mothers were treated with Abilify during the third trimester of pregnancy. The drug's label was updated to include this risk.
How does Abilify cause compulsive behaviors?
As an atypical antipsychotic, Abilify affects the neurotransmitter dopamine in the brain. Dopamine helps control the brain's reward and pleasure centers.
All antipsychotic drugs affect a particular dopamine receptor called D2. Abilify, however, is the only antipsychotic to act as an agonist for D2 receptors as opposed to an antagonist. Researchers surmise that Abilify's work as a D2 agonist could cause the development of compulsive gambling in some patients.
Abilify also has 5-HT1A partial agonist and 5-HT2A antagonist properties which could promote sexual activity.
How common are compulsive behaviors among users of Abilify?
Since it was approved in 2002, 184 cases of compulsive behaviors have been reported to the FDA or published in medical literature; 167 of those cases were reported to the FDA directly and 17 were published in medical literature.
The FDA said the majority of reported cases (164) involved pathological gambling as a side effect. Compulsive sexual behavior was a distant second, with nine reports being made. About three people reported compulsive eating behaviors and four others reported multiple impulse-control problems.
Of the cases reported, patients were being treated with Abilify or aripiprazole for schizophrenia, schizoaffective disorder, major depressive disorder and anxiety disorders.
Who is at risk for developing compulsive behaviors?
The FDA warns that anyone taking the drug Abilify or its generics are at risk for developing these behaviors, including children and teens.
Some patients are at greater risk than others, and physicians are advised to monitor patients more closely for possible changes in behavior if they have:
Personal or family history of obsessive-compulsive disorder
Impulse-control disorder
Bipolar disorder
Impulsive personality
Alcoholism
Drug abuse
Other addictive behaviors
Has Abilify been recalled?
Bristol-Myers Squibb, which markets Abilify in the U.S. under agreement with the drug's manufacturer Otsuka, voluntarily recalled certain batches of 30 mg Abilify tablets in 2013. The recall was initiated due to "failed tablet hardness," according to the FDA's website.
Apart from this recall, Abilify is still being prescribed in the U.S. and throughout the world.
Are there lawsuits against the makers of Abilify?
Yes. People who were treated with Abilify and developed compulsive behaviors like pathological gambling and hypersexuality are filing lawsuits against manufacturer Otsuka. Similar cases were settled in Australia last year against other manufacturers of antipsychotic drugs.
The lawsuits allege the makers of Abilify failed to adequately warn consumers about the potential risks associated with their drug.
If you or someone you love took Abilify and were adversely affected, you need to act now to hold the pharmaceutical company liable for your pain and suffering. Call the Hood National Law Group today at 1-800-214-1010 for a free case evaluation or use the form on the right-hand side of the screen, or use our online evaluation form, it only takes two minutes to see if you qualify for a large cash award. Click Here: https://www.nationalinjuryhelp.com/abilify-gambling-claims-evaluation/