Defective Hip Implant Lawsuit Attorneys Filing Claims for those hurt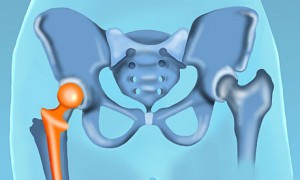 Anyone who has ever suffered through a degenerative hip condition knows firsthand how debilitating life can be when one of the biggest joints in the body simply stops working as it should.  The pain is excruciating, mobility is all but eliminated and many people who live with this condition feel completely inadequate.  For centuries, people with bad hips simply had to learn to live with them, as difficult as that was.  In recent years, however, advancements have been made in the world of medical devices and artificial hip joints have become more and more available.
Unfortunately, many of these hip implant devices have shown themselves to be either inadequate or outright defective.  As bad as a faulty hip can be for anyone, those who have trusted a hip implant device only to have it fail have suffered to an even greater degree.  Several different companies have been on the receiving ends of legal claims because of these problems that usually require additional invasive surgeries to correct and involve immense amounts of pain and suffering.
Allegedly Defective Hip Implant Devices leads to lawsuits

Given that several different manufacturers have faced legal scrutiny because of failing hip implant devices, there were also several different reasons that these products failed.  Examples of what went wrong with these devices include:
The device fails to fuse with the surrounding tissue
Problems with the lubricant causing the device to break
Too much friction on the joint leading to a release of metal shards inside the body
The ball joint popping out of place
The product wearing down overall and requiring a replacement sooner than expected
Most hip implant devices are supposed to last anywhere between 5 and 10 years before any additional work would be needed.  Some people have discovered that their devices were not working only months after having them implanted.
Companies Involved in Defective Hip Implant Device Controversies
As stated above, several different companies have been on the receiving end of complaints – both verbal and legal in nature – because of the alleged failings of their products.  National Injury Help, is a team of defective hip implant device lawyers that has been standing up for the rights of clients all over the United States who suddenly found themselves suffering for reasons they could never have foreseen.  Examples of companies that have been involved in these cases include:
Stryker
Wright
Smith and Nephew
DePuy
Biomet
Sulzer
There have been others, but consumers clearly have no ability to evaluate the quality of a hip implant device before it's put into their bodies, and doctors should be able to rely on reasonable warranties and the like before performing surgeries.
If you or someone you love has had hip surgery and you're suffering because of a defective device, you need to take action to protect your legal rights.  Contact National Injury Help, today to schedule a free initial consultation so that you can obtain the help you need recovering the compensation that you deserve.
Hip Implant Lawsuits in these States:
Alabama (AL), Alaska (AK), Arizona (AZ), Arkansas (AR), California (CA), Colorado (CO), Connecticut (CT), Delaware (DE), Florida (FL), Georgia (GA), Hawaii (HI), Idaho (ID), Illinois (IL), Indiana (IN), Iowa (IA), Kansas (KS), Kentucky (KY), Louisiana (LA), Maine (ME), Maryland (MD), Massachusetts (MA), Michigan (MI), Minnesota (MN), Mississippi (MS), Missouri (MO), Montana (MT), Nebraska (NE), Nevada (NV), New Hampshire (NH), New Jersey (NJ), New Mexico (NM), New York (NY), North Carolina (NC), North Dakota (ND), Ohio(OH), Oklahoma (OK), Oregon (OR), Pennsylvania (PA), Rhode Island (RI), South Carolina (SC), South Dakota (SD), Tennessee (TN), Texas (TX), Utah (UT), Vermont (VT), Virginia (VI), Washington (WA), Washington DC (DC), West Virginia (WV), Wisconsin (WI), Wyoming (WY)
Defective hip implant class action lawsuit attorney page updated on April 5, 2019