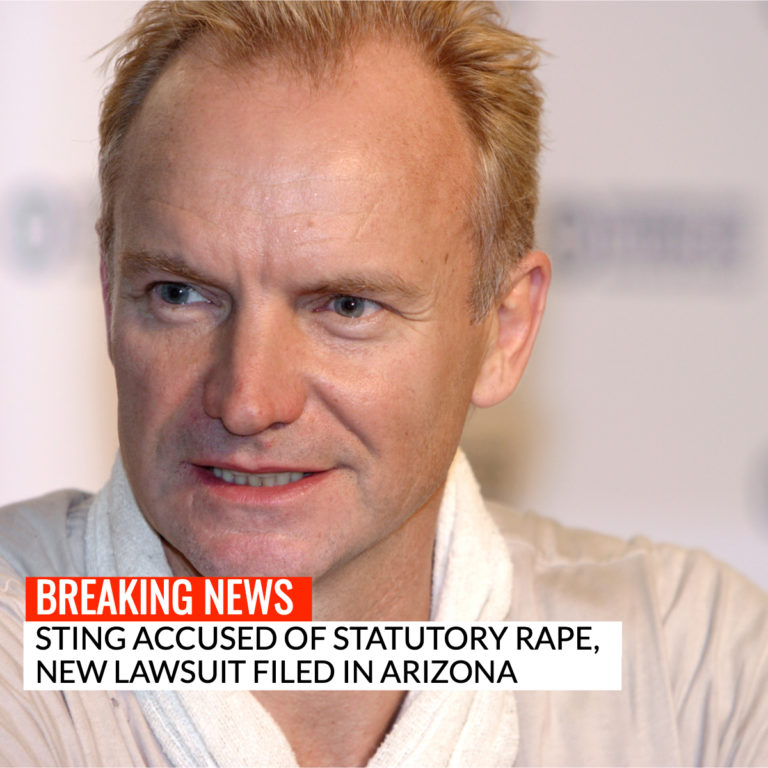 Over the years, numerous individuals throughout the music industry have been accused of sexual misconduct, ranging from inappropriate comments to rape. When a famous figure is accused of such crimes, it can be hard for the public to process.
Popular musicians build a successful career by having a solid fan base and earning the admiration of millions. But when a crime of this nature suddenly comes to light, fans are left to reckon with the awful actions committed by someone whose music they adore.
This trend of famous people being held accountable is only going to continue. Victims of sexual assault and harassment are being heard and believed like never before, inspiring others to come forward. At National Injury Help, We're at the forefront of this movement to stop sex predators and help victims file lawsuits against their abusers. (If you are in need of support, feel free to reach out to us.)
Our most recent example of holding powerful musicians accountable is the sexual misconduct lawsuit against The Police frontman Sting.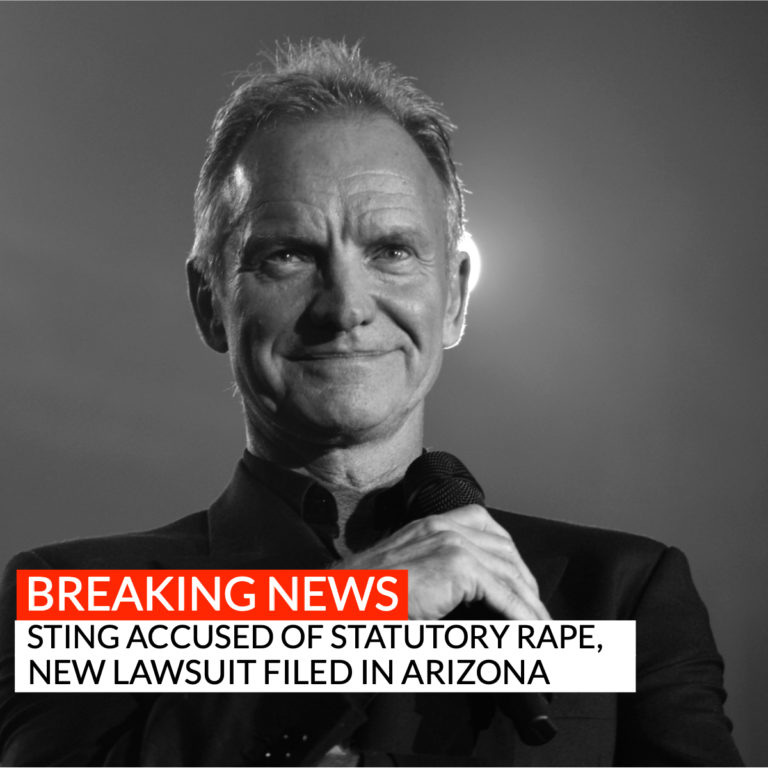 To protect the name and confidentiality of the accuser for fear of victim shaming, we are using the name Jane Doe for now, however, she will be revealing her name when the time is more appropriate.
Sting has been accused of raping 15-year-old "Jane Doe" in his hotel room in 1979. 
The young fan was introduced to Sting at a Police meet and greet event, and later attended a nearby concert where the band performed. Jane Doe, a starstruck 15-year-old, naively accepted Sting's invitation to a party afterwards. Sting's behavior towards Jane Doe became increasingly physical and suggestive, until he brought her back to his hotel room and committed statutory rape.
Sting was able to move on with his illustrious career without facing the repercussions for his actions that night. This civil lawsuit against him will hold him accountable for this heinous act and hopefully stop sex predators in the future.
In addition to Sting, there have been numerous other figures in the music industry accused of sex crimes. Below are some famous figures in the music industry who have faced similar charges.
Michael Jackson
One of the most widely known cases of sexual misconduct by a famous artist is that of Michael Jackson. For decades, even after his death, Jackson has been implicated in numerous civil and criminal lawsuits, child sex abuse allegations, and police investigations for his misconduct.
Numerous young boys bravely came forward over the years to share their stories of abuse by the superstar. The accusations continued to pile up, and Jackson went to trial in 2005. Although he was never convicted nor faced jail time, his estate has settled numerous civil cases outside of court, implying that there was weight to the numerous claims.
The accusations of sexual abuse against young boys were brought up yet again in the 2019 documentary "Leaving Neverland."
Kelly
In terms of publicity, second to Michael Jackson's sexual abuse case is the R. Kelly controversy. For years, there has been a massive amount of coverage regarding sexual misconduct the rapper has committed. In 2002, a video emerged of him having sex with a 14-year-old child. Kelly was charged with 21 counts of making child pornography after this incident, but his misconduct didn't stop there.
Reports continue to emerge, to this day, that R. Kelly has a "sex cult" of brainwashed young women under his control. Former victims have spoken out about his mistreatment, and families of young women still involved in the cult plead for their daughters' return.
It's also worth noting that in 1994, 27-year-old R. Kelly illegally married a 15-year-old girl, demonstrating that his predatory behavior has been going on for decades.
Dr. Luke
Dr. Luke is a renowned music producer accused by pop star Ke$ha of "sexually, physically, verbally, and emotionally" abusing her. He vehemently denied these accusations, and the two endured a lengthy legal battle. Even after numerous court appearances, tons of media coverage, and multiple celebrities expressing their support for Ke$ha, Dr. Luke never faced any consequences.
Ryan Adams
Ryan Adams is a singer/songwriter who has been accused of sexual and emotional abuse by several women, including his ex-wife, musician and actress Mandy Moore. Moore has been open about the emotional and mental manipulation she experienced during their marriage, and this sort of behavior wasn't just limited to her. Many women in the industry say he leveraged his influence to try to elicit sexual favors from them. In addition, a former fan named Ava came forward about how Adams initiated a sexually suggestive online relationship with her when she was 14 years old.
Russell Simmons
Multiple women came forward in 2017 with accusations of sexual harrassment, assualt, and rape against famous record producer Russell Simmons. While Simmons has apologized for any "inappropriate conduct" he many have committed, he staunchly denies the sexual assault charges. As of 2020, one of the lawsuits brought against him was thrown out of court since the statute of limitations had expired. 
Tekashi 6ix9ine
In 2015, rapper Tekashi 6ix9ine pled guilty to a felony count of use of a child in a sexual performance after he distributed a video of him and a friend engaging sexually with a 13-year-old child. He can potentially serve up to three years in prison for this crime and may have to register as a sex offender.
Charlie Walk
In 2018, Republic Records Executive Charlie Walk was accused of sexual harrassment by five former colleagues. The sexual misconduct he's been accused of includes inappropriate and unwanted touching, predatory behavior, and lewd and suggestive comments. He has since been fired from his position at Republic Records. 
Sadly, this is only a fraction of the prominent figures in the music and entertainment industry who have exploited their power to abuse those who they see as "less than." Fame and popularity can make some people feel untouchable, and their influence can help shield them from some consequences.
But that's exactly what we at National Injury Help want to battle against. Our mission is to hold abusers accountable, help as many victims as we can, and to stop sex predators. Our case against the music artist Sting is just one of the recent initiatives we've embarked on to make things right for innocent victims of sexual assault.