Mirena pseudotumor cerebri lawsuit forming attorneys ready.
If you or a loved one was injured or diagnosed with pseudotumor cerebri (intracranial hypertension) from the Mirena IUD, you may be entitled to cash compensation payouts from claims and settlements, but you need to act now as cases are currently pending in U.S. federal court.  The Mirena lawyers and attorneys at National Injury Help can help you take on the pharmaceutical companies and seek the compensation you deserve.
I suffered pseudotumor cerebri from a Mirena IUD. Can I file an injury lawsuit?
Call National Injury Help today to speak with a member of our legal team if hurt from the Mirena IUD.  Pseudotumor cerebri (intracranial hypertension) is a condition that mimics a brain tumor, but it is not a tumor.  Symptoms often mimic a brain tumor, but there is no tumor is present.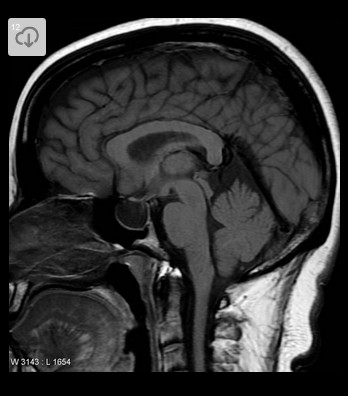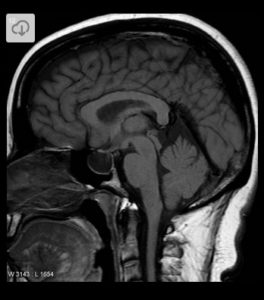 They may include headache behind the eyes, ringing in the ears in time with the heartbeat, and possible episodes of blindness. We can answer your questions and help you determine if you have a Mirena lawsuit case. Call us at 1-800-214-1010 for a free case evaluation or use the form on the right-hand side of your screen.
What is the Mirena IUD?
There are now more options for birth control than ever before, and women who need this type of help can choose something that fits their needs on a very particular level.  One very popular form of birth control that has been on the market is known as the Mirena IUD system.  This is a system that allows women to enjoy effective birth control for up to five years at a time.  Unfortunately, reports of Mirena IUD defects eventually began to arise and these defects ultimately led to legal actions.  Below is a brief overview of the problems surrounding this product.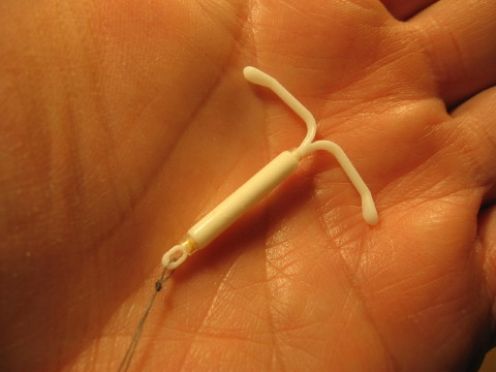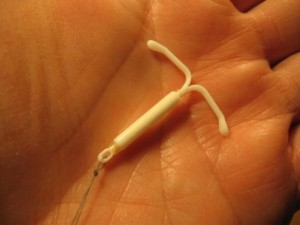 Society has been changing rapidly over the last 30 years, and one of the most profound changes has been the introduction of more women into the workforce than ever before.  This sign of progress is a positive for society but it's also something that many times leads women to make some choices regarding their personal lives and their family planning.  Specifically, many professional women are choosing to hold off on having children until later in life, and they need help in preventing unwanted pregnancies.  This is what has led to the proliferation of the birth control industry. If hurt from a Mirena IUD you have rights to participate in the class action lawsuit, there are limitations for filing a claim, so act now if injured!
Have lawsuits been filed against the maker of Mirena?
Women who were injured by the Mirena IUD have begun filing lawsuits against Bayer Healthcare saying the company failed to warn them about potential risks of the device.
Cases have been filed in federal court and are consolidated in a multidistrict litigation (MDL) in the U.S. District Court for the Southern District of New York.
U.S. District Judge Cathy Seibel is presiding over the cases which have now reached over 1,300.
What is a Mirena IUD?  A Brief Introduction
The Mirena IUD, a product that is manufactured by Bayer Healthcare, was originally introduced and approved as a form of birth control in the United States in 2000.  It was further approved in 2009 to be used by women who suffered from heavy menstrual bleeding so that it could bring that bleeding under control.  The Mirena IUD has been marketed as a hassle-free, easy-to-use form of birth control for busy women, but Bayer has come under some scrutiny for some of the claims that it has made with regards to the efficacy of the device over the years.
What are some of the Mirena IUD Side Effects?
After some time on the market, allegations began to arise regarding Mirena IUD side effects.  These alleged side effects included:
Intracranial hypertension – A neurological disorders in which cerebrospinal fluid (CSF) pressure within the skull is too high.
Perforation – As a result of this migration, some women suffered from perforated uterine walls.
Infection – Sepsis is a risk for any IUD device, and this condition can be fatal if it is not diagnosed promptly.
Ectopic pregnancy – Ectopic pregnancies are those that occur outside the womb, and if they are not caught they can be life-threatening.
Infertility – Some women have alleged that they became permanently infertile after using the Mirena IUD. 
Migration – Some women reported that the IUD device moved after it was placed inside the uterus.
Clearly, the suffering endured by women who simply wanted to control the family planning aspect of their lives demands that justice be obtained.  That is easier said than done when an individual consumer attempts to take on a gigantic corporation.  If you or someone you love has suffered as a result of trusting this form of birth control, you need to make sure that you obtain the help of Mirena IUD class action lawsuit lawyers who have been holding corporations accountable for the harm they have done for decades.  Contact National Injury Help, today to schedule a free initial consultation.
Mirena IUD Lawsuits in these States:
Alabama (AL), Alaska (AK), Arizona (AZ), Arkansas (AR), California (CA), Colorado (CO), Connecticut (CT), Delaware (DE), Florida (FL), Georgia (GA), Hawaii (HI), Idaho (ID), Illinois (IL), Indiana (IN), Iowa (IA), Kansas (KS), Kentucky (KY), Louisiana (LA), Maine (ME), Maryland (MD), Massachusetts (MA), Michigan (MI), Minnesota (MN), Mississippi (MS), Missouri (MO), Montana (MT), Nebraska (NE), Nevada (NV), New Hampshire (NH), New Jersey (NJ), New Mexico (NM), New York (NY), North Carolina (NC), North Dakota (ND), Ohio(OH), Oklahoma (OK), Oregon (OR), Pennsylvania (PA), Rhode Island (RI), South Carolina (SC), South Dakota (SD), Tennessee (TN), Texas (TX), Utah (UT), Vermont (VT), Virginia (VI), Washington (WA), Washington DC (DC), West Virginia (WV), Wisconsin (WI), Wyoming (WY)
Mirena IUD Lawsuit claims and cash settlements class action page latest update for intracranial hypertension injury on April 10, 2019