Zithromax Claims – Class Action Lawsuit Settlements Attorneys ready.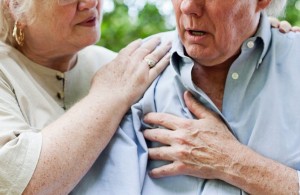 Bacteria is everywhere in the world.  We may not be able to see most of it and we may not think about how ubiquitous it is, but the fact is that our bodies are constantly dealing with bacteria in one way or another.  There are times when our bodies are invaded by bacteria that make us ill, and bacterial infections have always been a problem that the human race has battled.  In recent years, more and more medications have been released onto the marketplace that are supposed to deal with these different forms of bacteria, and many of them have become quite successful from a revenue standpoint.
One drug that has enjoyed wide appeal in the medical community is known as Zithromax, and this medication is more commonly known as Z-Pak.  Z-Pak is manufactured by Pfizer, Inc. and it has been used to treat several different bacterial infections.  This powerful antibiotic enjoyed success for a time, but unfortunately allegations of Z-Pak side effects eventually began to arise.  Below you will find a brief overview of the problems associated with this medication.
What is Z-Pak and why do people take it?  A Brief Description.
Z-Pak was originally approved for use in the United States by the FDA in 1991, and as of now it can be taken in capsule, tablet or liquid form.  It is usually taken once per day for several days, and examples of medical problems it is intended to treat include:
Skin infections
Venereal diseases
Upper respiratory tract infections
Lower respiratory tract infections
Pneumonia
Strep throat
Tonsillitis
Given all of the different conditions that Z-Pak has been prescribed to treat, it should come as no surprise that it has generated billions of dollars in revenue for Pfizer since it has been available on the market.
Allegations of Z-Pak Side Effects
Unfortunately, recent years have not been kind to Z-Pak, and allegations of side effects suggest that the medication has been far less than kind to some of its users.  Two studies were released in 2012 – one that was published in the New England Journal of Medicine and another done at Vanderbilt University – that concluded that people who used Z-Pak faced a much higher risk of losing their lives due to cardiac events than those who were using some other antibiotic.  This led to action by the FDA that required stronger warnings to be placed on the labels of this medication.
When someone suddenly loses a loved one to a heart attack or to any other unforeseen medical event, the emotional fallout can be devastating.  Families who suddenly find themselves grieving are generally not in a position to take on a corporate giant in an attempt to hold it accountable for the harm that it allegedly inflicted.  Instead, people in this position need to come together to find a way to get through this difficult time while protecting their legal rights.
The best way to protect themselves legally is for grieving families to seek the help of Z-Pak lawsuit attorneys who have been holding drug companies accountable for decades.  Contact National Injury Help today to schedule a free initial consultation.
Questions & Answers About Zithromax
What is Zithromax (Z-pak) used for?
Zithromax, or Z-Pax, is used to treat bacterial infections such as bronchitis, pneumonia, and infections of the ears. The drug was approved in 1992 by the FDA to treat certain respiratory and skin infections, but has expanded its use since to sexually transmitted diseases and other infections. It is available in three different forms: tablet, liquid, and extended-release liquid. 
What side effects are linked with taking Z-Pak?
There are some serious side effects linked with taking Z-Pak:
Palpitations, chest pain
Jaundice
Dizziness, headache, vertigo
Vomiting
Inflammation
Fatigue
Some more rare, but potentially lethal, side effects include: 
Abnormal heart activity
Sudden Cardiac Death
Heart attack
Hepatotoxicity (Toxic Liver Disease)
Hypersensitivity
 Zithromax Z-Pak Lawsuits in these States:
Alabama (AL), Alaska (AK), Arizona (AZ), Arkansas (AR), California (CA), Colorado (CO), Connecticut (CT), Delaware (DE), Florida (FL), Georgia (GA), Hawaii (HI), Idaho (ID), Illinois (IL), Indiana (IN), Iowa (IA), Kansas (KS), Kentucky (KY), Louisiana (LA), Maine (ME), Maryland (MD), Massachusetts (MA), Michigan (MI), Minnesota (MN), Mississippi (MS), Missouri (MO), Montana (MT), Nebraska (NE), Nevada (NV), New Hampshire (NH), New Jersey (NJ), New Mexico (NM), New York (NY), North Carolina (NC), North Dakota (ND), Ohio(OH), Oklahoma (OK), Oregon (OR), Pennsylvania (PA), Rhode Island (RI), South Carolina (SC), South Dakota (SD), Tennessee (TN), Texas (TX), Utah (UT), Vermont (VT), Virginia (VI), Washington (WA), Washington DC (DC), West Virginia (WV), Wisconsin (WI), Wyoming (WY)
Zithromax Claims and Class Action Lawsuit settlements page updated on April 5, 2019