Nationwide Birth Injury Lawyers & Attorneys in San Diego CA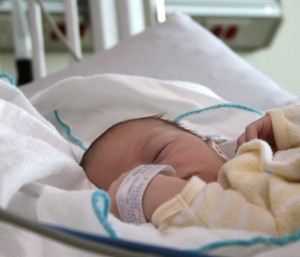 Anyone who has children never forgets the experience of bringing a child into the world. These are days that we look forward to for months and a birth is the culmination of countless hours of preparation. Despite all of the time spent thinking about how these days will go ahead of time, the unfortunate reality is that there are still thousands of births that occur every year that encounter serious problems during the delivery process. As many would expect, these problems can lead to permanent harm and in some tragic cases death because of the extreme vulnerability of newborns.
Parents whose children are harmed during birth because of mistakes made by the medical professionals are often at a total loss for what they should do next. Many are overwhelmed with feelings of sadness and concern and they are simply trying to process what happened and take steps to prepare to care for those injured children. Few if any of them are in a position to jump into the legal process and take on hospital executives and perhaps defense attorneys when all of this is happening to them.
This is where the birth injury attorney in San Diego CA at National Injury Help comes into the picture. Our associated attorneys at the firm have been standing up for the rights of families facing this dilemma across the United States for decades. We understand that new parents need to be able to focus on the needs of their injured child, so we handle everything else for them. While just about anything can go wrong and result from problems during birth, there are two types of birth injuries that tend to be more common than others. Each is discussed below.
Shoulder Dystocia
What is it?
Shoulder dystocia occurs when, after delivery of the head, the baby's shoulder becomes stuck behind the mother's pubic bone. When this happens, the remainder of the baby does not follow the head easily out of the birth canal as it usually does during a vaginal delivery.
Complications
There are several complications, for both the baby and the mother, with shoulder dystocia:
For the baby:
Lack of oxygen
Broken arm or collarbone
Arm nerve damage
Paralysis
For the mother:
Tearing or bruising of the cervix, rectum, or vagina
Bruising to the bladder
Hemorrhaging
Causes
There are several reasons why a baby would experience shoulder dystocia. The most common reasons are:
Delivering large babies with unusually high birth weights. This is most likely caused by diabetes in mothers who are very overweight.
Mother's pelvic opening is too small to allow shoulders to fit.
Risks
Some factors that could increase your baby's chance of shoulder dystocia are:
Maternal diabetes
Obese mothers
Mothers of small stature who may also have a small pelvic structure
A very large baby
While shoulder dystocia may seem like a relatively minor problem, it can inflict serious harm to a child that can include broken bones, problems with limbs and even damage to the central nervous system.  It is the duty of the medical professionals overseeing these births to recognize the possibility of this occurrence and to take steps to prevent it.
There are many other types of birth injuries that can occur, and parents who encounter this problem need to act quickly to make sure that they are putting themselves in the best position possible to protect the legal rights of their injured child. This action does not need to go beyond reaching out to birth injury lawyers who can help them with these matters. If this has happened to you, contact the nationwide birth injury lawyers & attorneys in San Diego CA at National Injury Help today to schedule a free initial consultation.
Nationwide Birth Injury Lawyers & Attorneys page updated on April 5, 2019