Medtronic Bone Graft Class Action Lawsuit Attorney, Claims now filed.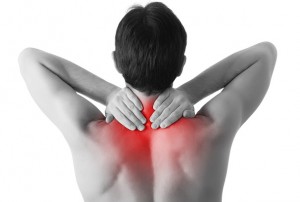 When people suffer through spinal cord problems, they can now turn to surgical procedures that were not available 20 or 30 years ago.  One of those surgeries is known as spinal cord fusion, whereby devices are implanted into the area that are designed to promote bone growth so that the patient can regain his or her stability and mobility.  In recent years, bone fragments were replaced with synthetic materials that were supposed to provide even more support.  Some of those products worked quite well, but others did not, and some companies came under intense scrutiny from multiple sources because of these problems. There may be a class action lawsuit starting with possible cash settlements, claims now being filed – Act now!
One such company is known as Medtronic, Inc.  Medtronic put out a product in 2002 after it was approved by the FDA that was known as the Infuse Bone Graft.  This product made use of synthetic materials including bio-engineered protein that was supposed to be implanted between the vertebrae.  The Infuse Bone Graft was supposed to be used in surgeries that dealt with the lower spinal cord, which was one of the problems that arose a few years down the road.
FDA Waring on the Medtronic Infuse Bone Graft

In 2008, the FDA issued a warning to Medtronic after receiving complaints of problems associated with the Infuse Bone Graft.  The company was allegedly promoting the use of this product for off-label purposes, meaning that it was being used for purposes other than for what it was approved.  Specifically, the product was allegedly being used in surgeries involving the upper spinal cord and the neck.
Medtronic and Its Own Shareholders
It is relatively rare for a company to be sued by its own shareholders, but that's exactly what happened to Medtronic after the FDA controversy erupted.  The basis for this lawsuit was the same in that the shareholders alleged that the company was making false claims with regards to the uses of the Infuse Bone Graft that were leading to problems with patients who used them.
What are the Medtronic Infuse Bone Graft Injuries?
In addition to all of these problems, allegations regarding side effects from using this product continued to emerge both from patients who had used the product as it was approved and those who had it implanted for off-label uses.  Examples of these side effects or complications included:
Back pain
Neck pain
Paralysis
Numbness
Airway compression
Difficulty breathing
Swelling in the neck
Sterility in males
The people who had suffered because of this product needed to have additional surgeries done in order to remove it.
If this has happened to you or to someone you love, you need to make sure that you are protecting and enforcing your legal rights.  Rather than attempt to do so by working alone against a large corporation that is no stranger to legal controversies, you should instead seek the help of Medtronic Infuse Bone Graft lawyers who have been holding those responsible for this type of harm accountable for decades.  Contact the National Injury Help, today to schedule a free initial consultation.
Medtronic Bone Graft Lawsuits in these States:
Alabama (AL), Alaska (AK), Arizona (AZ), Arkansas (AR), California (CA), Colorado (CO), Connecticut (CT), Delaware (DE), Florida (FL), Georgia (GA), Hawaii (HI), Idaho (ID), Illinois (IL), Indiana (IN), Iowa (IA), Kansas (KS), Kentucky (KY), Louisiana (LA), Maine (ME), Maryland (MD), Massachusetts (MA), Michigan (MI), Minnesota (MN), Mississippi (MS), Missouri (MO), Montana (MT), Nebraska (NE), Nevada (NV), New Hampshire (NH), New Jersey (NJ), New Mexico (NM), New York (NY), North Carolina (NC), North Dakota (ND), Ohio(OH), Oklahoma (OK), Oregon (OR), Pennsylvania (PA), Rhode Island (RI), South Carolina (SC), South Dakota (SD), Tennessee (TN), Texas (TX), Utah (UT), Vermont (VT), Virginia (VI), Washington (WA), Washington DC (DC), West Virginia (WV), Wisconsin (WI), Wyoming (WY)
Medtronic Bone Graft lawsuit claims & settlements center page updated on April 10, 2019