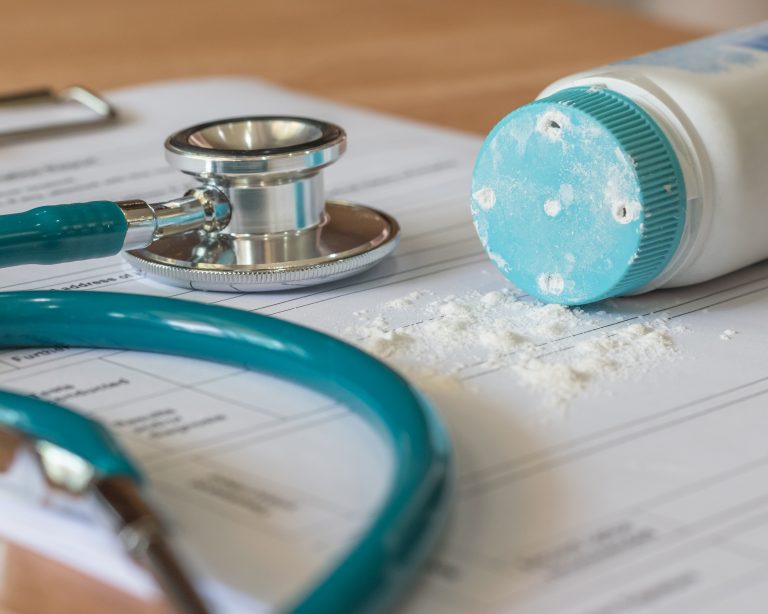 Sept. 6, 2016 – San Diego, CA A judge in Atlantic County, NJ dismissed two talcum powder lawsuits on Sept. 2, citing insufficient medical evidence linking baby powder and ovarian cancer.
Judge Nelson Johnson dismissed the cases of Brandi Carl and Diana Balderrama, whose suits alleged Johnson & Johnson's baby powder caused their ovarian cancer, as reported by Bloomberg.
The judge reportedly ruled testimony given by two experts hired by the women's attorneys to outline the links between talc and ovarian cancer failed to provide legitimate grounds for the lawsuit.
The plaintiffs' attorneys were reportedly "shocked" by the judge's decision.
In a news release issued by Beasley Allen, the firm representing the two women, attorneys said their witnesses were "two of the most qualified medical scientific researchers in the country" and they are confident the court's decision will be reversed upon appeal.
The two witnesses whose testimony was dismissed by Judge Johnson include Drs. Daniel Cramer and Graham Colditz. Dr. Cramer is a professor of epidemiology at Harvard University and professor of obstetrics and gynecology at Brigham & Women's Hospital in Boston; Dr. Colditz is deputy director for the Institute for Public Health at Washington University in St. Louis.
The attorneys note both men were listed by the company that mined and sold talc to Johnson & Johnson as qualified medical researchers it could use to determine if there were a link between talc use and ovarian cancer, according to the news release.
These two talc cases were the first scheduled for trial in New Jersey state court starting in October, reported Bloomberg. Johnson & Johnson continues to face more than 1,000 lawsuits in state and federal courts, including one scheduled for trial this month in state court in St. Louis.
Johnson & Johnson has already lost two trials in St. Louis this year. In May, the company was ordered to pay $55 million in damages to a woman who said she used J&J's baby powder on her genitals for 35 years before being diagnosed with ovarian cancer. Just three months before, J&J was ordered to pay $72 million in damages to the estate of a woman who passed away from ovarian cancer in 2015.
Despite losses in St. Louis, Johnson & Johnson applauded the New Jersey court's decision. In an email statement, a J&J spokesperson told Bloomberg, "The court's decision today appropriately reflects the science and facts at issue in this litigation."