Male pattern hair loss affects about half of all men. Once those first strands start to fall, many men begin a never-ending quest to keep what hair they still have. In the late 1990s, the FDA approved the first oral medication used to treat male pattern hair loss. The drug's success in early clinical trials gave hope to millions of men, but its side effects could be less than desirable. For some men, they had to choose between two important aspects of their lives: a great head of hair or great sex.
What is Propecia and what is it used to treat?
Propecia is a prescription medication approved to treat male pattern hair loss, called androgenic alopecia. It was the first and only prescription oral drug approved by the Food and Drug Administration to treat hair loss in men. Propecia is not indicated for use in women.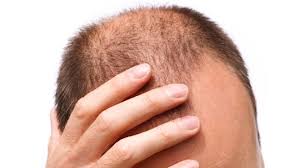 How does Propecia work?
The main ingredient in Propecia, finasteride, belongs to a class of drugs called 5 alpha-reductase inhibitors. These agents work by stopping the conversion of testosterone into dihydrotestosterone (DHT) which can shut down hair follicles and cause baldness.
DHT works in other ways inside the body, as well. Proscar, another finasteride-containing drug, was approved five years before Propecia to treat enlarged prostates in men.
Propecia has a relatively short half-life; it takes about six hours for half of the drug to be eliminated from the body in adult men and about eight hours in the elderly.
How well does Propecia work?
Does Propecia work? This may be the first question men ask themselves when considering taking the drug. Both short- and long-term studies have been conducted to determine the effectiveness of Propecia. Two studies out of Japan have been cited frequently, with one showing Propecia does work – perhaps in up to 87% of men.
The first Japanese study, published in the European Journal of Dermatology in 2004, followed 414 Japanese men with male pattern baldness; 139 of the 414 were given 1 mg of Propecia, 137 were given .2 mg of the drug, and 38 were given a placebo.
Researchers used before and after photos, as well as reviews from the patients and investigators, to determine the efficacy of Propecia. Success rates were calculated at 12 weeks and 48 weeks. After 12 weeks of treatment, both groups of men who received a dose of Propecia saw "significant improvement," according to the study's results. By 48 weeks, researchers said 58% of men taking 1 mg of Propecia and 54% of men taking .2 mg saw improved hair regrowth.
The second Japanese study, published in the Journal of Dermatology in 2012, followed more than 3000 Japanese men with male pattern hair loss. Unlike the 2004 study, this study followed men for up to 3.5 years.
The 2012 study found that after 3.5 years, more than 87% of men taking Propecia had seen slightly, moderate or greatly improved hair growth. Study authors noted, however, that more than 600 of the men participating in the study did not come back for follow-up photos. When adjusting for those men (assuming they saw negative results from Propecia) the success rate dropped from 87% to 70%.
Other clinical studies have shown Propecia works to either stop further hair loss or regrow hair in 9 out of 10 men.
It usually takes at least three months for men to see some improvement in their male pattern baldness after starting Propecia. Most men will not see results for many months and should not necessarily expect quick results from the drug.
What happens after you stop taking Propecia?
Propecia's effectiveness lasts only as long as you are taking the drug. If you stop taking Propecia, any hair you retained or regrew will be lost.
While it depends on the individual, men can usually expect to see increased shedding within the first few months of quitting Propecia, and full loss of hair regrowth within a year.
What are the possible side effects of Propecia?
Like all pharmaceutical drugs, Propecia carries the risk of mild to severe side effects. The most common side effects of Propecia are perhaps some of the most troublesome for men and include:
Decreased libido (sex drive)
Erectile dysfunction (trouble getting or keeping an erection)
Ejaculation problems, including a decrease in the amount of semen
Other side effects are also possible while taking Propecia, including:
Gynecomastia (breast tenderness and enlargement)
Depression
Decreased libido that continues after stopping the medication
Allergic reactions, including rash; hives; itching; swelling of lips, tongue, throat and face
Problems with ejaculation that continues after stopping the medication
Infertility and/or poor quality semen
Male breast cancer
Increased risk of high-grade prostate cancer
Propecia can also affect a blood test used to screen for prostate cancer called Prostate Specific Antigen. Men taking Propecia should tell their doctor before getting the PSA test.
Can Propecia cause permanent sexual dysfunction?
It's no secret Propecia can kill a man's libido while he's taking the drug. At least 1.8% of men complained of a decreased libido during the drug's early clinical trials; another 1.3% claimed they were now impotent, and another 1.2 percent said they suffered from ejaculation disorder.
But do those debilitating side effects last after a man stops taking the drug? It seems the answer to that question is, at least in some cases, yes.
Real-world experience with the drug showed the percentage of men suffering from sexual dysfunction after taking the hair-loss drug may have been even higher. A 2013 review published in the journal Expert Opinion on Drug Safety indicated between 5% and 9% of men taking Propecia or other 5 alpha-reductase inhibitors suffered from erectile dysfunction.
Despite early clinical trials, which showed a return to normal sexual function after stopping Propecia, a percentage of men claimed they were still suffering from side effects months or even years after taking their last pill.
In April 2012, the FDA released a safety communication regarding potential adverse events when taking Propecia. The agency said between 1998 and 2011 it received more than 400 reports of adverse events from people taking the hair-loss drug. Of those 421 reports, 59 indicated sexual dysfunction lasting three or more months after stopping treatment.
The FDA also said younger men were more likely to report lasting sexual dysfunction as a result of taking Propecia.
What is post-finasteride syndrome?
A new term, post-finasteride syndrome (PFS), was coined to describe the condition in which adverse side effects of Propecia did not get better after treatment ended. Finasteride is the active ingredient in Propecia.
In 2012, the PFS Foundation was founded to raise both awareness of the condition and money for scientific and clinical research. According to the foundation's website, about one percent of men experience persistent sexual dysfunction after taking finasteride (Propecia) for male pattern hair loss.
PFS can be life-altering and affects the sexual, emotional and sometimes physical health of men suffering with the condition. In January, the World Health Organization reported finasteride-induced suicidal and self-injurious behavior was up 33% in 2015.
Who makes Propecia?
Propecia is manufactured by American pharmaceutical giant Merck & Co. Merck has been operating for 125 years and is one of the largest pharmaceutical companies in the world. In 2015, the company brought in roughly $40 billion in revenue.
Propecia was a relatively big-seller for the drug company. At its peak in 2010 and 2011, Propecia brought in $447 million in annual sales. Two years later, however, the loss of its patent and a wave of bad press caused those sales to plummet. In 2015, Propecia brought in $183 million for the pharmaceutical giant, a 41 percent decrease in sales in less than five years.
When was Propecia approved by the FDA?
The Food and Drug Administration approved Propecia on December 19, 1997.
Which drugs might negatively interact with Propecia?
According to the drug's label, no drug interactions of clinical importance have been identified.
How do you take Propecia?
Propecia is available in 1 mg tablets and is usually taken once per day with or without food. If you miss a dose, you should not take an extra pill. Simply take the next dose as usual.
Propecia will not work faster or better if it is taken more than once per day. Anecdotal evidence also suggests some men can take the pill every other day with relatively the same side effects, but men should always talk to their doctors and follow their dosing instructions.
Who should not take Propecia?
Women should not take Propecia. It is especially important that women who are pregnant or may become pregnant not take Propecia or handle broken Propecia tablets because there is a serious risk of birth defects.
Propecia is classified as a pregnancy category X by the FDA. This means there is a known risk of birth defects when a fetus is exposed to Propecia.
Propecia is dangerous to a developing fetus because of how the drug works. Propecia blocks testosterone from converting to dihydrotestosterone, which is necessary in the development of male genitalia in the womb. As a result, abnormal male genital development is an expected consequence of the drug. Animal studies did not find abnormalities in female offspring exposed to the drug.
Women who are exposed to Propecia during pregnancy risk exposing the developing fetus to the drug, as well. For this reason, women should not ingest Propecia or come in contact with crushed or damaged tablets. (Whole tablets are coated with a protective layer, so there is generally no risk when handling whole tablets.)
The drugmaker also warns women could potentially be exposed to Propecia through the semen of a male partner. One study of 35 men taking Propecia found the drug was undetectable in 60% of the men, and the highest level of Propecia in semen was still 650-times less than a dose of Propecia that had no effect on men's DHT levels.
How much does Propecia cost?
The price of a Propecia prescription may vary depending on an individual's circumstances. While Propecia is usually not covered by insurance, and can cost about $75 per month, there are numerous coupons available online to help you save on your prescription.
Is Propecia available as a generic?
Propecia is available as a generic and sold under the generic name finasteride. Generics cost much less than their brand-name counterparts generally.
Are there alternatives to Propecia?
There are several topical over-the-counter medications that can be used to treat male pattern baldness. Perhaps the most well-known of these OTC medicines is Rogaine. Rogaine contains minoxidil and is applied topically to the scalp. It is the only topical product approved by the FDA to treat male pattern baldness, and there are also versions of the medication approved for women.
Some natural remedies may help some men too. The mineral Zinc, for example, has been shown to have inhibitory effects on 5-alpha reductase, the same enzyme inhibited by Propecia.
Have lawsuits been filed against the makers of Propecia?
Men who suffered serious side effects, such as persistent erectile dysfunction and decreased libido, as a result of taking Propecia have filed lawsuits against the drug maker Merck & Co.
There were at least 708 lawsuits consolidated in a Multi-District Litigation (MDL) pending in U.S. District Court in the Eastern District of New York as of June 30, 2016. Other lawsuits may also be pending in state courts, as well.
So far, no settlements have been reached in Propecia litigation.
I took Propecia and suffer from sexual dysfunction. Can I file a lawsuit?
If you took Propecia and suffer from persistent erectile dysfunction, low libido or ejaculation disorders, you may be entitled to financial compensation. Filing a lawsuit can help you recoup damages you suffered from taking the drug.
Not sure if your case qualifies? Call National Injury Help today for a free case evaluation. Our legal team can answer your questions and help you determine whether or not you qualify for a Propecia lawsuit.
Call National Injury Help at 1-800-214-1010 or simply fill out the form on the right-hand side of your screen.