What is Zofran? Should Women Use Zofran during pregnancy?
Zofran has been on the market for more than 20 years, and it was originally approved in the United States by the FDA in 1992, mainly used by cancer victims.
We recommend that Zofran not be taken during your pregnancy, lawsuits are forming for all types of birth related complications.
Zofran is a member of a class of medications that is known as 5-HT3 receptor antagonists. It works by reducing the effects of a substance in the body that is known as serotonin. Serotonin is known to cause nausea and ultimately vomiting and since many women get morning sickness during pregnancy, Zofran was prescribed. It basically interrupts the messages sent from the brain to the rest of the body that it should feel nauseous and get ready to vomit.
Off label use: Recently GlaxoSmithKline found a new market for this drug, women who were pregnant, and saw a potential new revenue stream that could generate millions of dollars in revenue for GlaxoSmithKline.
What are the known Zofran Birth Defects in Newborns?
Though it is uncertain of the timing and dosage use for mothers taking Zofran, one thing is clear. There is a distinct possibility of newborns being born with cleft palates or cleft lip and three types of heart defects including: ASD – (Atrial Septal Defect), VSD – (Ventricular Septal Defect), and Heart Murmur.
If you took Zofran during your pregnancy and your baby was born with a heart defect, club foot, or cleft lip or palate we urge you contact us today to see if you qualify for  a large cash award.
Contact us today at 1-800-214-1010.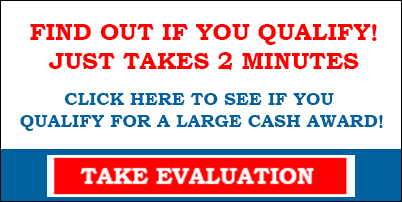 The FDA looked but found no studies related to use in pregnant women and stated "there is no adequate and well-controlled studies; therefore, this drug should be used during pregnancy only if clearly needed". We feel this is a warning to women, since no clinical studies have been done, why take a huge chance with your baby?
The Fertility Centers of New England Warns Pregnant Women Not to Take Zofran
http://www.fertilitycenter.com/fertility_cares_blog/fda-warns-against-zofran-use-in-pregnancy/
"Based on recent studies regarding the association between Zofran use in early pregnancy and congenital cardiac malformations and oral clefts (cleft lip and palate), the FDA has cautioned against its use in pregnancy. There are also potential maternal risks associated with taking Zofran especially in pregnant women with electrolyte imbalance due to severe nausea and vomiting."
Women at the online community Babycenter share their Zofran use stories with other pregnant women. Some of their comments are listed below:
Jo: I was on this for my entire pregnancy due to hyperemisis gravidarum. They actually are saying now DO NOT USE. That it can cause congenital heart malformation and cleft issues. Now I'm paranoid.
Aly: A cleft palate and congenital heart defects would've been present at birth
Lindsay: One day I took Zofran right before my appointment and baby's heart rate was low…I had this gut feeling it was related and never took any more.
Jordie: I started taking Zofran at 12.5 weeks for horrid nausea, and took it through 22.5 weeks. After seeing this article I wish I had never taken it. From what I've read, the risks of birth defects are higher if the medicine is taken before 10 weeks? I don't want my baby born with a cleft palate or heart problems!
Source: http://community.babycenter.com/post/a46584532/fda_now_warns_against_zofran_use_during_pregnancy
Read the story of how we help women who had babies born with Zofran Birth Defects:
https://www.nationalinjuryhelp.com/dangerous-drugs/zofran-birth-defects-lawsuit/
Although we cannot guarantee any Zofran cleft palate or heart defect lawsuit outcome we can guarantee that we will use our best efforts and resources to help these children. That's what we're all about – people helping people.
Zofran Lawsuits forming in these States:
Alabama (AL), Alaska (AK), Arizona (AZ), Arkansas (AR), California (CA), Colorado (CO), Connecticut (CT), Delaware (DE), Florida (FL), Georgia (GA), Hawaii (HI), Idaho (ID), Illinois (IL), Indiana (IN), Iowa (IA), Kansas (KS), Kentucky (KY), Louisiana (LA), Maine (ME), Maryland (MD), Massachusetts (MA), Minnesota (MN), Mississippi (MS), Missouri (MO), Montana (MT), Nebraska (NE), Nevada (NV), New Hampshire (NH), New Jersey (NJ), New Mexico (NM), New York (NY), North Carolina (NC), North Dakota (ND), Ohio(OH), Oklahoma (OK), Oregon (OR), Pennsylvania (PA), Rhode Island (RI), South Carolina (SC), South Dakota (SD), Tennessee (TN), Texas (TX), Utah (UT), Vermont (VT), Virginia (VI), Washington (WA), Washington DC (DC), West Virginia (WV), Wisconsin (WI), Wyoming (WY)
Our lawyers and attorneys can provide information on how to file a Zofran lawsuit in the following cities in our claims center:
New York, Chicago, Philadelphia, Detroit, Indianapolis, Columbus, Baltimore, Boston, Seattle, Washington, Milwaukee, Denver, Louisville, Los Angeles, Las Vegas, Nashville, Oklahoma City, Portland, Phoenix, Houston, Tucson, Albuquerque, Atlanta, San Antonio, San Diego, San Francisco, Dallas, Colorado Springs, Arlington, Wichita, Long Beach, Fresno, Sacramento, Mesa, Kansas City, Cleveland, San Jose, Jacksonville, Austin, Memphis, Fort Worth, Charlotte, Virginia Beach, Omaha, Miami, Oakland, Tulsa, Honolulu, Minneapolis.
Zofran page updated for pregnancy warning on February 9, 2016.