February 3, 2015 – San Diego, CA —
Canada Health officials may know something that the FDA doesn't, namely the dangerous use of the anti nausea medication known as Zofran. The drug, ondansetron, is currently approved By Health Canada to treat nausea and vomiting in chemotherapy and surgery patients. It is not approved to treat pregnant women, but some doctors prescribe it "off label" without hard proof it is safe for expectant mothers.
So little is known about how ondansetron affects pregnant women that even the drug manufacturer GlaxoSmithKline says that use is "not recommended" for these vulnerable women.
So far at least 20 Canadian women that used Zofran for vomiting while pregnant experienced serious side-effects, including two infant deaths and multiple cases of newborns with heart and kidney malformations, as reported by The Star publication of records in 2012.
The situation is that this drug is being used for "off-label" prescriptions. Off label means a drug is used for a condition that it hasn't been approved for.
Canadian side-effects reports filed in the FDA database between 2010 and 2013 for ondansetron cases include:
A baby born with a "musculoskeletal anomaly."
A doctor reported that ondansetron was the suspected cause of a baby's mouth deformity, jaundice, heart murmur and two heart defects, including "atrial septal defect," otherwise known as a hole in the heart.
The Star contacted the companies mentioned in the side-effect reports.
Glaxo said "the safety of ondansetron for use in human pregnancy has not been established. . . . (The company) monitors and reports all adverse event reports . . . and works closely with regulatory authorities in Canada to include relevant safety information for physicians and patients within our product labels."
It is this very statement that shows how little research GlaxoSmithKline did for this particular use of Zofran. We are highly suspicious of this lack of research, and the off-label use of Zofran being prescribed by doctor's here in the U.S.
A 2011 study suggests the drug doubles the chance of babies born with cleft palate. Source: http://www.ncbi.nlm.nih.gov/pmc/articles/PMC3299087/
A group of doctor's in Denmark came up with other findings; the group looked at nearly 900,000 births and detected a two-fold increase in heart defects in babies whose mothers received ondansetron.
The Society of Obstetricians and Gynaecologists of Canada, urge caution, saying ondansetron should be used only after exhausting other medications that have been tested in pregnant women and are approved to treat morning sickness.
In 2012, the U.S. Department of Justice reached a $3-billion settlement with GlaxoSmithKline after the government alleged the company promoted the off-label uses of several drugs, including Zofran, the company's brand-name version of ondansetron.
Court documents alleged the company gave doctors kickbacks to prescribe the drug for morning sickness and disseminated false information about Zofran's safety and effectiveness.
We understand the suffering that happens when morning sickness takes place, yet we urge all mothers to try any other methods of controlling these terrible episodes of sickness before taking any drug, especially Zofran. Motherrisk.org has a wealth of free information on how to deal with morning sickness. Visit them to learn more at: http://www.motherisk.org/women/morningSickness.jsp
"Here is a drug not meant for pregnancy, given in pregnancy, with no data. So how do you know it's safe for a baby? It's an extrapolation that doctors do," says Motherisk director Dr. Gideon Koren. "They think it's the last chance for your patient. They think that there's an edge for that drug compared to other drugs."
We feel that the only way to prevent a tragedy is the sharing of information, this is what we do at Hood National Law Group, and this is our mission.
If you are reading this article and have had a baby born with cleft palates or cleft lip or heart defects including: ASD (Atrial Septal Defect), VSD (Ventricular Septal Defect), and Heart Murmur contact us today.
Contact us today at 1-800-214-1010.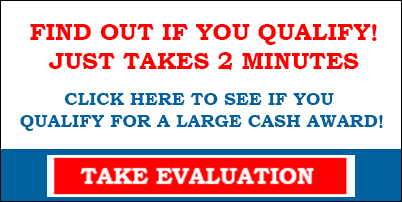 Article Source: http://www.thestar.com/news/gta/2014/06/25/birth_defects_blamed_on_unapproved_morning_sickness_treatment.html
Zofran Lawsuits in these States – Click your State for more information:
Alaska (AK), Alabama (AL), Arizona (AZ), Arkansas (AR), California (CA), Colorado (CO), Connecticut (CT), Delaware (DE), Florida (FL), Georgia (GA), Hawaii (HI), Idaho (ID), Illinois (IL), Indiana (IN), Iowa (IA), Kansas (KS), Kentucky (KY), Louisiana (LA), Maine (ME), Maryland (MD), Massachusetts (MA), Michigan (MI), Minnesota (MN), Mississippi (MS), Missouri (MO), Montana (MT), Nebraska (NE), Nevada (NV), New Hampshire (NH), New Jersey (NJ), New Mexico (NM), New York (NY), North Carolina (NC), North Dakota (ND), Ohio(OH), Oklahoma (OK), Oregon (OR), Pennsylvania (PA), Rhode Island (RI), South Carolina (SC), South Dakota (SD), Tennessee (TN), Texas (TX), Utah (UT), Vermont (VT), Virginia (VI), Washington (WA), Washington DC (DC), West Virginia (WV), Wisconsin (WI), Wyoming (WY)