February 24, 2015 – San Diego, CA
C.R. Bard the manufacturer of the transvaginal mesh product Avaulta Plus was denied a motion requesting a reduction of a $1.75 million punitive damage jury award. The substantial evidence provided showed that Bard knew its vaginal mesh was defective in nature.
Federal Judge Joseph R. Goodwin in West Virginia decided to deny the company's request to declare Georgia's tort reform law unconstitutional, which requires 75% of any punitive damage award in a product liability case to be paid to the treasury of the state.
C.R. Bard knew the dangers of their mesh product.
Vaginal mesh products like the Avaulta Plus are commonly made from polypropylene resin that can break down in the body once inserted. The manufacturer of the resin product Phillips, warned C.R. bard that it shouldn't be used internally. C.R Bard even went out of its way to avoid email communications between the two, and opted to buy the resin in-directly. Resin can breakdown and cause numerous problems including erosion, infections, unraveling of the mesh ply which leads to "fishing line" effect and "arms" that can cut through tissue.
More than 70,000 current plaintiffs are waiting for justice.
Donna Cisson had the Avaulta Plus mesh inserted for a condition called POP (Pelvic Organ Prolapse) in May 2009. She had many of the known side effects including pain and "extrusion, erosion, excessive scarring, and inflammation as a result of the implant."
Even after revision surgery in 2011 to remove the faulty mesh product doctors were unable to remove many of the "arms" and she continues to suffer from abdominal pain.
She was awarded both a $250,000 in compensatory damages and $1.75 million in punitive damages.
What do if you've been hurt from a vaginal mesh.
First find out if you qualify for cash compensation by taking the Free Women's Vaginal Mesh Case Review.
Contact us today at 1-800-214-1010.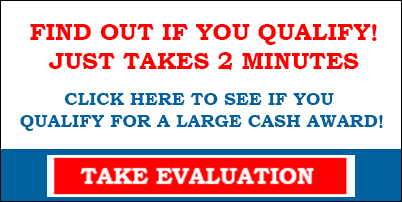 If you or a loved one has suffered due to a transvaginal mesh complication and/or would like to speak with a transvaginal mesh lawyer, feel free to contact Hood National Law Firm right now at: 1-800-214-1010 where live agents are available to assist you and answer any questions you may have.