July 5, 2016 — San Diego, CA.   Johnson & Johnson's pharmaceutical unit was handed a $70 million verdict just before the July Fourth weekend after a Philadelphia jury found its antipsychotic drug Risperdal caused a young boy to grow female breasts, the Law360 web site reported.
This marked the fourth victory for plaintiffs suing J&J's Janssen Pharmaceuticals unit over allegations the company hid evidence that Risperdal could cause adolescent boys to grow female breasts, a condition known as gynecomastia.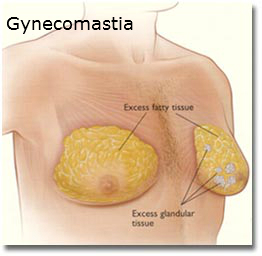 The $70 million verdict, handed down by a jury in the Philadelphia Court of Common Pleas on July 1, was the largest verdict cinched by plaintiffs in the five Risperdal cases to go before a jury to date. Three other verdicts handed down in favor of plaintiffs in 2015 totaled about $3.6 million, after a $1.75 million verdict was later reduced to $680,000.
Stephen Sheller, whose firm Sheller PC has taken the lead in bringing Risperdal-related cases before the Philadelphia court, told Law360 the verdict was a sign Janssen should begin settling the more than 1,700 cases still pending.
"It's about time they put an end to their games," Sheller told Law360. "In my view, it's outrageous that they continue to defend these cases."
The latest trial began June 20 on behalf of a Tennessee boy who grew female breasts after starting the antipsychotic drug in 2003. At the time Andrew Yount began taking Rispderal, the drug was not approved to treat adolescents. About 10 years later, J&J would be found negligent in illegally marketing Risperdal and other pharmaceutical drugs for unapproved uses, including to children and the elderly.
In a statement, Janssen said the July 1 verdict was excessive and would challenge it on appeal.
"We believe this verdict is not justified by the evidence, and that the award is clearly excessive and far out of line with any factual assessment of actual damages," said the company, as reported by Law360. "Going forward, we will seek a review by the trial court and appellate court, if necessary."
Risperdal was originally approved by the Food and Drug administration in 1993 to treat schizophrenia in adults. Its use was later expanded to treat other mental health disorders, and in 2006 it was approved to treat certain mental health disorders in children and adolescents.
Contact us today at 1-800-214-1010.
People who have been harmed as a result of using Risperdal need to stand up for their legal rights. However, that's easier said than done when dealing with a multi-billion-dollar corporation. Consumers need to level the playing field by obtaining the help of Risperdal side effects lawyers who have been handling these cases all over the country. If this includes you or someone you love, contact the Hood National Law Group, today to schedule a free initial consultation there may be substantial cash settlements – but act now as there may be a statute of limitations for filing a Risperdal claim.