April 19, 2016 – San Diego, CA – For many men, the first sign of hair loss can be a frightening reminder of their fading youth. Male pattern hair loss is usually an irreversible, in some cases inevitable, circumstance of aging that affects roughly half of all men.
In late 1997, the Food and Drug Administration (FDA) approved the only prescription oral medication for male pattern hair loss called Propecia. Manufactured by Merck and Co., Propecia showed promise in clinical trials, reducing hair loss in as much as 85 percent of study participants.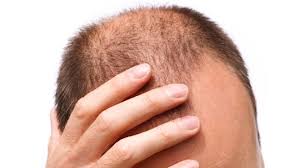 The main ingredient in Propecia, finasteride, belongs to a class of drugs called 5 alpha-reductase inhibitors; these agents stop the conversion of testosterone into dihydrotestosterone (DHT) which can shut down hair follicles and cause baldness. DHT works in other ways inside the body, as well. Proscar, another finasteride drug manufactured by Merck, was approved five years before Propecia to treat enlarged prostates in men.
Propecia was a popular choice among men looking to fool Mother Nature. At its peak in 2010 and 2011, Merck made $447 million in annual sales from the hair-loss drug.
Two years later, however, the loss of its patent and a wave of bad press would cause those sales to plummet. In 2015, Propecia brought in $183 million for the pharmaceutical giant, a 41 percent decrease in sales in less than five years.
Men claim irreversible sexual dysfunction after taking Propecia
Early clinical studies showed a slight increased risk for sexual dysfunction among men taking Propecia, but the conditions were considered rare and generally reversible.
Sexual dysfunction associated with Propecia included erectile dysfunction, decreased libido and problems with ejaculation. Controlled clinical trials showed that about 3.8 percent of man taking Propecia reported one or more adverse sexual experience, according to the FDA.
Real-world experience with the drug showed the percentage of men suffering from sexual dysfunction after taking the hair-loss drug may have been even higher. A 2013 review published in the journal Expert Opinion on Drug Safety indicated between five and nine percent of men taking Propecia or other 5 alpha-reductase inhibitors suffered from erectile dysfunction.
While early clinical trials showed a return to normal sexual function after stopping Propecia, a percentage of men claimed they were still suffering from side effects months or even years after taking their last pill.
Experts see rise in Post-Finasteride Syndrome
In April 2012, the FDA released a safety communication regarding potential adverse events when taking Propecia.
The agency said between 1998 and 2011 it received more than 400 reports of adverse events from people taking the hair-loss drug; of the 421 reports, 59 indicated sexual dysfunction lasting three or more months after stopping treatment. The FDA also said younger men were more likely to report lasting sexual dysfunction as a result of taking Propecia.
A new term, post-finasteride syndrome (PFS), was coined to describe the condition in which adverse side effects of Propecia did not get better after treatment ended.
In 2012, the PFS Foundation was founded to raise both awareness of the condition and money for scientific and clinical research. According to the foundation's website, about one percent of men experience persistent sexual dysfunction after taking finasteride (Propecia) for male pattern hair loss.
PFS can be life-altering and affects the sexual, emotional and sometimes physical health of men suffering with the condition. In January, the World Health Organization reported finasteride-induced suicidal and self-injurious behavior was up 33 percent in 2015.
Other adverse side effects of Propecia
Sexual dysfunctions are not the only potential adverse side effects of taking Propecia. According to the drug's label, other side effects may include:
depression
male breast cancer
infertility
poor semen quality
rash
swelling of lips or face
breast enlargement or tenderness
increased risk of high-grade prostate cancer
Lawsuits filed against makers of Propecia
Men who suffered serious side effects, such as persistent erectile dysfunction and decreased libido, as a result of taking Propecia have filed lawsuits against the drug maker Merck. There are at least 708 lawsuits consolidated in a Multi-District Litigation pending in U.S. District Court in the Eastern District of New York as of April 15, 2016.
If you were harmed by Propecia, you may be entitled to financial compensation but you need to act now. Call the Hood National Law Group today at 1-800-214-1010 for a free case evaluation or simply fill out the form on the right-hand side of your screen.