October 15, 2015
Xarelto TV Commercial as seen on TV.  Hood National Law Group helps people who have been hurt from taking Xarelto.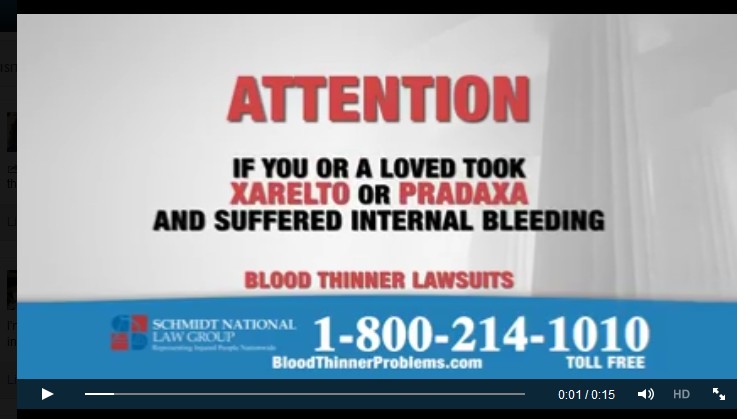 If you or a loved one have been prescribed Xarelto, talk to your doctor before completely stopping this drug.
Click this banner to see if you qualify for a large cash award.