July 31, 2018 – San Diego, CA.  A new Netflix original documentary called The Bleeding Edge shows the ongoing problem with the FDA and medical device testing, thus putting hundreds of thousands of people at risk, and medical device companies are not happy.
The films tagline – "A $400B industry goes largely unchecked — until now" accurately describes what takes place in today's medical device industry.  https://www.netflix.com/title/80170862
It was released on July 27, 2018 and it didn't take device companies long to respond.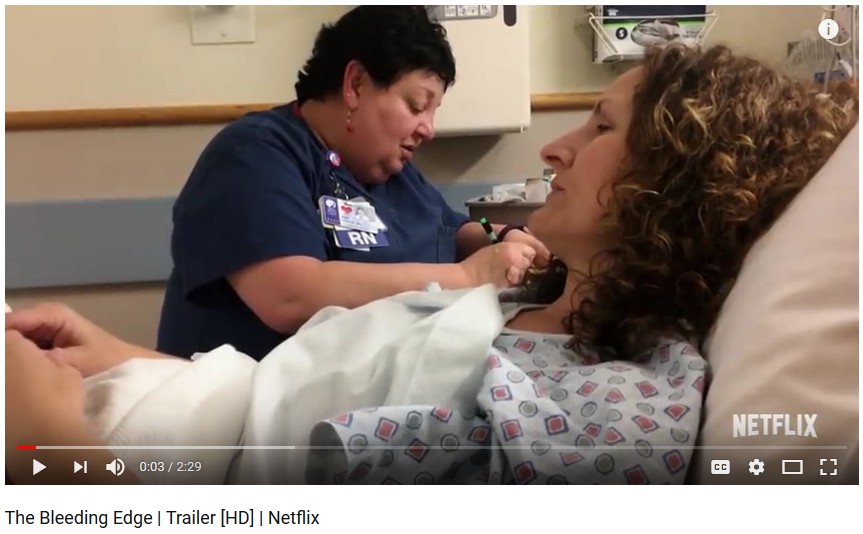 The film highlights a few of the more common medical devices used today including Bayer's birth control device called Essure.  When Bayer learned of this powerful documentary it halted sales a day before the film was released, coincidence?
Bayer also released a lengthy statement on the film saying that the film makers "cherry-picked" data and didn't look at various scientific studies related to Essure.
The FDA approved the device in 2002 after a fast-track review process.  The FDA, in a redacted study, has now counted 5,019 adverse affects and problems related to Essure.
The original manufacturer, Conceptus, was acquired by Bayer HealthCare, which continued to heavily market the device. Bayer says that the product is in use in 23 countries and there may be as many as 750,000 devices currently in use. It is unsure of how many women in the U.S. have the device.
Bayer HealthCare is now being accused of possibly having provided fraudulent clinical trials of Essure to the FDA.
Here at National Injury Help we know for a fact that Bayer's Essure birth control has caused thousands of women serious health problems, as we hear from these victims on a daily basis.
Many of these women calling in to our office are experiencing migration of the coils (which are placed in the fallopian tubes) or having nickel allergies, pain and menstrual irregularities.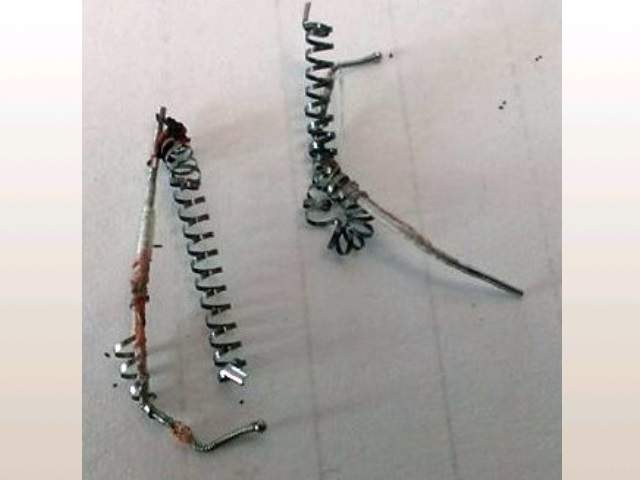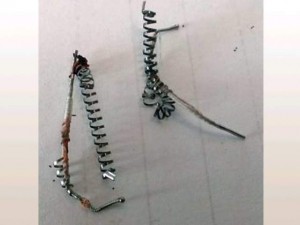 Bayer is currently facing an Essure lawsuit with thousands of claimants lined up in courts across America. To learn about the Essure lawsuits please see this page: https://www.nationalinjuryhelp.com/defective-products/essure-contraceptive-implant-lawsuit/
Big Medical – Big Dollars – Broken FDA.
The medical device industry is large, with estimated yearly revenues of $300 billion. Nearly 70 million Americans have had a medical device installed or implanted.   What role does the FDA have in regulating this powerful industry?
In an ideal situation the FDA would take more time in various testing of medical devices, but this is woefully lacking today.  One quote from the documentary spells out the problems in the FDA when it comes to medical device regulations:
"FDA is the most important consumer protection agency in the world. It regulates virtually everything that comes in contact with the body. FDA is organized by centers – so there's a center for foods, there's a center for drugs, there's a center for biologics, and there's a center for medical devices. And FDA does a credible job with the vast majority of products. The problem we have is that when it comes to medical devices we built a system that doesn't work." David Kessler – FDA Commissioner (1990-1997)
People assume that Big Pharma has political pull via its vast lobbying network in Washington DC; however Big Medical is much more powerful, this is highlighted in the film by this quote:
"Sure, we'll pay attention to Washington, that's my job, that's what I do – but we have more power in this room than most governments around the world." Scott Whitaker – President & CEO of Advanced Medical Technology Association

We as a public generally want to believe that government agencies that regulate business are doing good work in protecting citizens, but what happens when an agency becomes too bloated and slow to react?  They create loopholes to streamline operations.  One of these known loopholes is the 510(K) pathway. It was created just for the streamline process, and it's sorely lacking in protecting the public.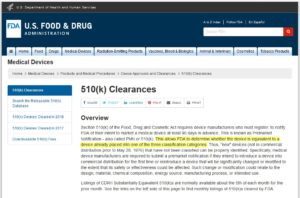 The FDA 510(K) basically allows medical device manufacturers of any device to forgo device testing if the new device is similar to a pre-existing device and has passed previous testing. The exact language used is 'substantially equivalent'.
Medical device companies use this regulation to their full benefit, and now we have a system in place that allows for a "daisy-chain" of approvals, according to Deborah Cohen – Associate Editor of the British Medical Journal.  This provision is how most of today's medical devices are approved, sad fact but true.
What medical devices are unsafe or having problems?
The Bleeding Edge documentary tells stories of real people affected by hip implants, surgical mesh products; Essure birth control, CAT scans and other medical devices.
At National Injury Hep we are asked by consumers about different medical devices.  We always advocate that people should do their homework before getting any medical device installed or implanted.  Our main website is divided into different categories such as "Defective Drugs" and "Defective Products" – which are mostly medical devices.  
Click on each title to learn more about these problematic devices and the current or possible upcoming lawsuits:
Depuy Attune Knee Replacements
What can consumers do if hurt from a defective medical device?
As highlighted in the powerful documentary there are 70 million Americans with a possibly defective or un-tested medical device implanted. 
Who looks out for these victims? Who can possibly do battle against these large businesses with a huge legal staff and have billions of dollars at their disposal for protecting themselves, their share-holders and their profits?  
This is where National Injury Help comes in. When people are badly injured because of the faulty actions of a business entity, they are often unsure of how they should proceed.
Most people do not anticipate suffering in this manner and they are not prepared to act immediately if such a situation arises.
This understandable lack of preparation is only exacerbated by the fact that people who are seriously injured are generally not in a position to handle preliminary legal work that is necessary in order to properly evaluate a potential claim against someone or something else.
That's why the personal injury lawyers at National Injury Help offers anyone who has been wrongfully injured the opportunity to contact us to schedule a free initial consultation.
We handle just about every type of medical device injury case that can arise, so you should not hesitate to contact us because you are unsure of whether or not we will be able to help you. You deserve the opportunity to decide how you should proceed with the benefit of honest legal feedback based on decades of experience.