What is a transvaginal mesh?
Transvaginal mesh is a net-like implant used to treat pelvic organ prolapse and stress urinary incontinence in women. There are four types of surgerical mesh:
non-absorbable polyester or polypropylene
absorbable synthetics
animal tissues
combinations of types above
What are the dangers of the transvaginal mesh?
According to an FDA report from 2011, the most common problems reported when using transvaginal mesh for organ prolapse repair are:
Erosion or protrusion of the mesh from the soft tissues
Pain, including pain with intercourse
Infections in the area of the mesh
Urinary tract problems
Bleeding from the mesh site
Damage to nearby organs
Who is most likely to have these problems?
According to a study of 12,000 women, around 10% of women experienced mesh erosion about a year after their surgery. When the mesh was placed through a vaginal approach, there were more complications. Some other risks include increasing age, low estrogen levels, size of mesh implant, and types of surgical technique.
When do these problems become apparent?
Mesh problems tend to develop at least a month after surgery for pelvic organ prolapse. For women that had an abdominal incision, it took around fifteen months versus four months with a vaginal placement, for mesh erosion to take place.
What is the solution?
If a woman has developed complications from mesh erosion after a POP (pelvic organ prolapse) surgery, the usual treatment is removal of the mesh vaginally. It takes an average of two surgeries, per patient, to remove this mesh and to repair and POP.
How can you be more aware?
Before surgery:
Research risks involved with POP repair using vaginal incision
Realize surgery with mesh may require additional surgery
Ask your doctor about alternative treatment options
After surgery:
Continue regular check ups with your doctor
Be aware of the symptoms of complications with mesh including vaginal bleeding/discharge, pelvic pain, and pain during sex
What transvaginal mesh manufacturers are under fire?
There are four big players in the lawsuits against transvaginal mesh: AMS, CR Bard, Boston Scientific and Johnson and Johnson and its subsidiary Ethicon. The transvaginal mesh lawsuits will be entering their fifth year in court and is finally reaching the end in settlement talks. American Medical System (AMS), settled earlier last year, with a gigantic multibillion dollar settlement for it's over 20,000 lawsuits.
In March of this year, Coleen Perry, a plaintiff in one of many lawsuits against Johnson & Johnson's Ethicon unit, was awarded $700,000 in compensatory damages and $5 million in punitive damages. The jury Ethicon guilty of failing to warn doctors and consumers about the device's risks. You can read more about that case here.
If you or someone you love has been harmed in this manner, you need to put a relentless force up against the one that will be working to limit your recovery of compensation. Contact the defective transvaginal mesh lawyers at the Hood National Law Group, today to schedule a free initial consultation.
Find out if you qualify for Cash Compensation by taking the Free Women's Vaginal Mesh Case Review.
Contact us today at 1-800-214-1010.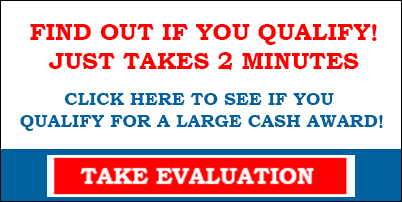 Sources: WebMD