San Diego, CA – May 28, 2015
A Delaware jury ordered Boston Scientific, the manufacturer of the transvaginal mesh products Pinnacle and Advantage Fit, to pay $100 million to a woman who claimed she was injured by the mesh. The device is the subject of over 25,000 lawsuits against Boston Scientific.
Deborah Barba, the Delaware woman, was awarded $25 million in compensatory damages, and an additional $75 million in punitive damages. The 51-year-old woman was implanted with the transvaginal mesh in 2009 to treat pelvic organ prolapse and stress urinary incontinence. The device resulted in serious complications and two surgeries later, portions of the device are still in her body and cause her extreme pain.
After a two week trial, the jurors deliberated for seven hours before finding that Boston Scientific had been negligent in designing and making the devices. In addition, the company failed to properly warn patients and doctors about potential risks.
A spokeswoman from Boston Scientific states that the company strongly disagrees with the verdict and plans to appeal. Today's verdict is the largest one yet in cases involved in transvaginal mesh devices against Boston Scientific. The company announced last month that they would settle nearly 3,000 cases by paying a gigantic sum of $119 million.
This verdict is the sixth so far against Boston Scientific by women who claim that the mesh is poorly designed and uses subpar materials which results in adverse side effects including bleeding, infection, and pain during sex. Boston Scientific won two trials last year, before losing three in a row against the victims.
If you or someone you love has been harmed in this manner, you need to put a relentless force up against the one that will be working to limit your recovery of compensation. Contact the defective transvaginal mesh lawyers at the Hood National Law Group, today to schedule a free initial consultation.
Contact us today at 1-800-214-1010.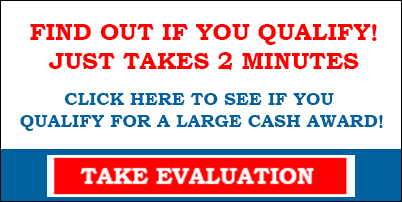 Source: Reuters