Feb. 10, 2017 – San Diego, CA — The results of the newest Xarelto clinical trial were so promising, Janssen Research & Development decided to end the trial early.
Janssen is the official U.S. marketer of Xarelto, a popular oral anticoagulant that has been making headlines since it was approved for use back in 2011 — and not always for good reasons.
Xarelto works to stop dangerous blood clots from forming in the body, blood clots that could lead to stroke, heart attack or pulmonary embolism (a blood clot in the lungs).
But the drug is known to increase the risk for uncontrollable bleeding in some patients, and when a dangerous bleed like that occurs, there is no antidote to stop it.
Despite this concern, Janssen is moving ahead with its EXPLORER clinical research program – a vast collection of studies seeking to expand the Xarelto label by 10 new indications.
The most recent clinical study, the COMPASS study, is part of the ambitious EXPLORER program.
COMPASS sought to assess the use of Xarelto among patients with coronary artery disease (CAD) or peripheral artery disease (PAD). Both conditions affect blood vessels and significantly increase a person's chance of having a stroke or heart attack.
Roughly 16.5 million Americans are affected by CAD and another 10 million are affected by PAD, according to Janssen, a division of pharmaceutical giant Johnson & Johnson.
COMPASS was expected to be completed in May 2018, but Janssen announced Feb. 8 that the study was being cut short because the efficacy endpoints had already been met.
The trial involved more than 27,000 patients from around the world with either PAD or CAD.
Patients were separated into one three treatment groups and given either:
5 mg of Xarelto twice daily plus 100 mg aspirin once daily
5 mg of Xarelto twice daily
100 mg of aspirin once daily
While the results of the study are not yet available, Janssen said the data were strong enough to end the study one year early. Patients who participated in the study will now have the chance to continue in an open-label extension trial.
The results of COMPASS will be presented at a medical meeting in 2017, though Janssen did not specify which meeting in its Feb. 8 press release.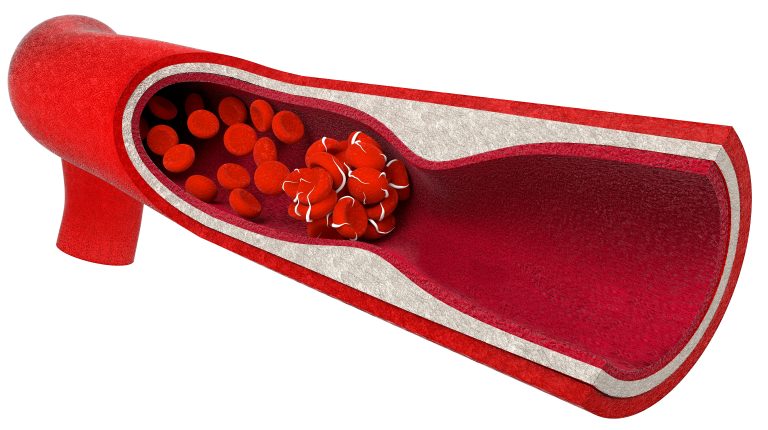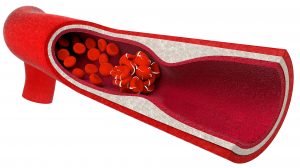 Members of Janssen's research team were thrilled with the study's apparent success.
Janssen's vice president of medical affairs, Dr. Paul Burton, said in the press release that the company is "excited about the possibility of making [Xarelto] available to patients with CAD and PAD to reduce their risk of major adverse cardiac events, and look forward to discussing the COMPASS trial data with the U.S. Food and Drug Administration as quickly as possible."
No doubt Janssen is eager to add a new indication to the Xarelto label, making the drug available to more people in the U.S. and abroad.
This also means more people will be exposed to the risk of uncontrollable bleeding that Xarelto poses.  Without an approved antidote, this is a troubling prospect.
Even if an antidote is approved by the FDA to stop a Xarelto bleeding episode, the patient's life could still be significantly altered as a result of the dangerous bleed.
Xarelto increases a person's chance of gastrointestinal bleeding – that is internal bleeding that happens anywhere throughout the body's GI tract; brain bleeds; rectal bleeds; and more.
People who take Xarelto must be fully aware of the risks the drug poses to them, as even a nose bleed can turn into a dangerous situation if it can't be stopped.
Xarelto Lawsuits
People who have experienced a Xarelto bleeding episode have filed lawsuits against Janssen Pharmaceuticals, its parent company J&J, and the original manufacturer of the drug, Bayer Healthcare.
Xarelto Lawsuits accuse the companies of designing a defective drug and failing to adequately warn about its risk of uncontrollable bleeding.
If you or someone you love was injured by Xarelto, you may be entitled to financial compensation.
The experienced Xarelto lawyers and attorneys at Hood National Law Group have been taking on powerful pharmaceutical companies like J&J and Bayer for years and can help you get the justice you deserve.
Call us today at 1-800-214-1010 or use the contact form on the right-hand side of your screen. Our legal team will answer your questions and help you determine if your case qualifies for a Xarelto lawsuit. We are available 24 hours a day, 7 days a week.