Aug. 23, 2016 — San Diego, CA Patients taking the anticoagulants Xarelto or Eliquis will have to wait even longer for an antidote – the FDA just put the brakes on an approval of the first Factor Xa inhibitor reversal agent, Fierce Pharma reported.
San Francisco-based Portola Pharmaceuticals announced Aug. 17 that the Food and Drug Administration was requesting additional information about the company's breakthrough therapy AndexXa, stalling the approval of the antidote.
In a press release issued last week, Portola said it had received a Complete Response Letter from the FDA following an April 2016 visit to the company's manufacturing facility. Portola said the FDA asked for additional information related primarily to manufacturing, and requested additional data to justify the inclusion of the Factor Xa inhibitors Savaysa and Lovenox on the AndexXa label.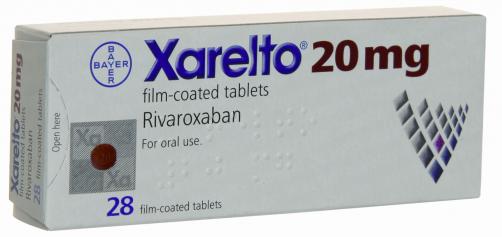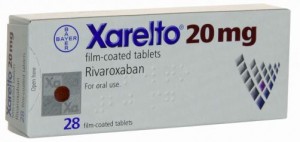 The FDA reportedly called for more time to review the recently submitted clinical amendments to Portola's post-marketing commitments, as well.
Portola executives responded to the FDA's request for more information, reportedly saying the agency's lack of feedback during the April inspection led them to believe the FDA was satisfied with their response to a handful of observations.
"There seems to be a disconnect in our interpretation," said Portola CEO Bill Lis in a conference call with analysts, as reported by Fierce Pharma.
John Curnutte, Portola's executive VP of research and development, said the FDA may want certain questions that are typically answered during a drug's post-approval period to be answered before approval.
"There are some things we thought we would be able to do on the other side of the river but which they want done on this side," Curnette reportedly said.
If approved, AndexXa would be the first and only reversal agent indicated for Factor Xa inhibitors – a class of novel oral anticoagulants that first hit the market in the early 2010s. Oral anticoagulants are hailed for their effectiveness in preventing blood clots in certain patients without the need for diet changes and regular blood monitoring.
Xarelto (rivaroxaban), manufactured by Johnson & Johnson's pharmaceuticals division, Janssen, was the first Factor Xa inhibitor approved by the FDA. Xarelto hit the market in 2011 and was followed by Bristol-Myers Squibb's Eloquis (apixaban) in 2012 and Daiichi Sankyo's Savaysa (edoxaban) in 2015.
Novel oral anticoagulants like Xarelto and Eliquis carry the risk of serious, uncontrollable bleeding because they interrupt the body's coagulation process. This is beneficial in preventing dangerous blood clots, but can put a patient's life at risk when a blood clot is necessary – such as to stop a nose bleed.
Traditional anticoagulants, like warfarin, have known or approved antidotes to stop a dangerous bleeding episode from occurring. Factor Xa inhibitors like Xarelto and Eliquis do not. If a patient suffers from uncontrollable bleeding, patients and doctors must wait for the anticoagulant's effects to wear off because there is no antidote to stop it.
Last year, the FDA approved Praxbind, an antidote for the direct thrombin inhibitor Pradaxa. Praxbind was the first FDA-approved reversal agent for a novel oral anticoagulant.
For patients taking the Factor Xa inhibitors Xarelto, Eliquis or Savaysa, an FDA-approved antidote cannot come soon enough. About 1% to 4% of patients taking these drugs experience major bleeding, and an additional 1% may require emergency surgery, according to the Portola news release. In 2015, more than 80,000 people treated with Factor Xa inhibitors were admitted to the hospital due to bleeding, said the release.
Portola reportedly said it would meet with the FDA as soon as possible in order to move forward with the approval process.
"Because AndexXa addresses an urgent unmet medical need, we and the FDA are committed to resolving the outstanding questions and determining appropriate next steps," said CEO Bill Lis in the release. "Portola's goal is to define the most expedient path to approval so we can meet the needs of these patients who have no alternative."