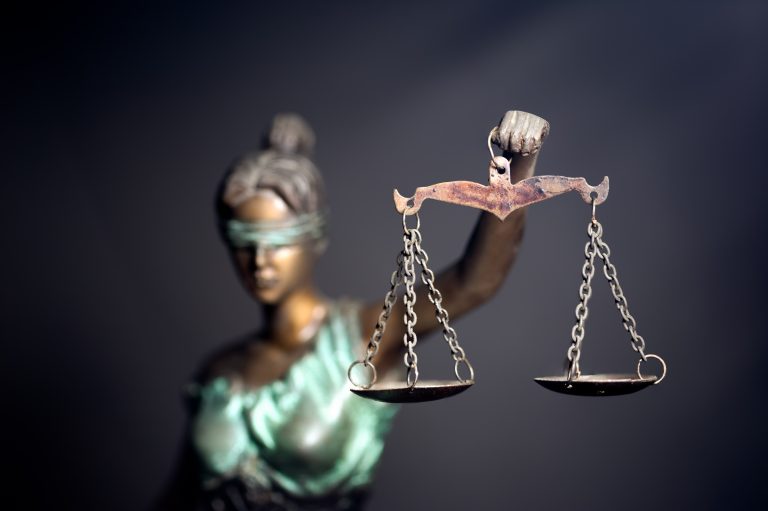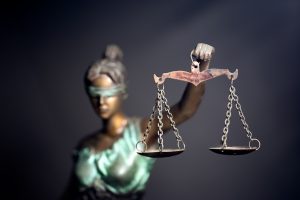 Feb. 23, 2017 – San Diego, CA — Dozens of plaintiffs hoping to move their Invokana lawsuits back to state court in Pennsylvania were dealt a blow Wednesday. The federal judge now overseeing the litigation has ruled that the lawsuits will stay in his court after all.
U.S. District Judge Mitchell Goldberg ruled Feb. 22 to keep 106 Invokana lawsuits in his federal court in the Eastern District of Pennsylvania.
The judge's ruling denied a motion filed by plaintiffs to remand their cases back to the Philadelphia Court of Common Pleas where they were originally filed.
Plaintiffs filed their motion to remand one month after Defendant Janssen Pharmaceuticals Inc. removed the Invokana lawsuits to federal court in November 2016.
Janssen, who markets the type II diabetes drug in the United States, removed the lawsuits on the basis of the Class Action Fairness Act, or CAFA.
CAFA says a mass action may be removed from state to federal court if it involves more than 100 plaintiffs, at least one of those plaintiffs resides in a different state than the defendant, the claims have been proposed to be tried jointly, and damages exceed $5 million.
Defendants who remove a mass action based on CAFA must do so within 30 days of the action becoming "removable."
Plaintiffs in these Invokana lawsuits did petition the state court to consolidate their cases into a mass action back in September. They were apparently required to re-file that petition again in October, according to court documents.
The plaintiffs argued that Janssen did not submit its request for removal within the 30-day time period required by CAFA. Plaintiffs contended that Janssen's 30-day window began when the original petition was filed in September. The company did not file its request for removal until the following November.
Janssen disagreed with the plaintiffs. The company argued the initial petition was moot when it was withdrawn and the 30-day clock began ticking after the second petition was filed in October.
Judge Goldberg agreed with Janssen. In his opinion, the judge said the withdrawal of the initial petition rendered it "legally inoperable" as a basis for removal.
"It would be counterintuitive to hold Defendants responsible for ascertaining the removability of a withdrawn filing," he wrote in the Feb. 22 opinion.
Judge Goldberg agreed with another argument put forth by the defendant. Janssen argued the cases should be removed to federal court because plaintiffs intended to try them jointly.
Plaintiffs argued they only wanted the cases consolidated for pretrial proceedings. Under CAFA, a mass action cannot be removed to federal court if it is be consolidated for pretrial proceedings only.
But in the conclusion of the plaintiffs' second petition, they inadvertently wrote that the cases should be tried jointly.
Plaintiffs chalked this up to a "scrivener's error" – essentially a typographical error. They said the legal assistant who drafted the petition used an outdated template and accidentally kept the phrase "joint trial" in the petition, according to court documents.
Judge Goldberg was not swayed by the plaintiffs' argument.
He said the petition included additional language that "strongly suggested" plaintiffs called for a joint trial.
"The terms joint 'resolution' of 'claims' and 'actions' strongly suggest a joint liability determination—i.e., a joint trial—rather than coordination for discovery and pretrial proceedings," Judge Goldberg wrote.
The judge ruled that the 106 lawsuits would remain in his federal court.
There are an additional 119 Invokana lawsuits pending in a federal court in New Jersey. The lawsuits were consolidated into a multidistrict litigation (MDL) before U.S. District Judge Brian R. Martinotti in December 2016.
It remains to be seen whether the 106 cases now consolidated in Pennsylvania federal court will be transferred into the Invokana MDL in New Jersey.
About Invokana & Invokana Lawsuits
Invokana is used to lower blood sugar in patients with type II diabetes. It works by blocking the reabsorption of blood sugar by the kidneys.
Invokana was approved in 2013 by the U.S. Food and Drug Administration. Since its approval, Invokana has been linked to dangerous side effects and has put some patients in the intensive care unit.
Patients taking Invokana have been diagnosed with chronic kidney disease, kidney failure, and a condition called diabetic ketoacidosis. Diabetic ketoacidosis occurs when too much acid builds up in the blood.
Invokana lawsuits accuse Janssen Pharmaceuticals, a subsidiary of Johnson & Johnson, of marketing a defective drug and failing to warn about its risks.
Hood National Law Group is now accepting cases involving patients who took Invokana or its sister drug Invokamet and developed diabetic ketoacidosis, kidney failure, and other injuries. If you or a loved one were harmed after taking the drug, you can exercise your right to make a claim for compensation.
Call us today a 1-800-214-1010 for a free case evaluation or use the form on the right-hand side of your screen.