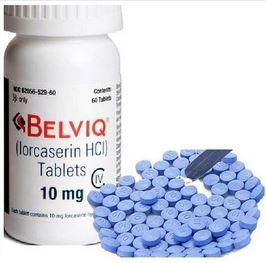 Although a lot of hype and expectations announced the approval of Belviq by the Federal Drug Administration (FDA) in 2012, the agency has now recalled the drug because of a link to cancer.
After the announcement, Eisai, Inc. – a Japanese manufacturer of Belviq – began to withdraw it from the U.S. market.
If you or a loved one were given a prescription for Belviq, you should definitely speak with a Belviq cancer lawyer as soon as possible.
What Should Belviq Patients Do?
The first thing is to stop taking Belviq immediately. If you have unused Belviq or Belviq XR tablets, you should take them to a drug take back location.
If you're not close to a drug take back location, here's the best way to dispose of Belviq with your own household trash.
Do not crush the pills. Instead, mix them with an unappealing material, like used coffee grounds or cat litter.
Then, place the mixture in a sealed plastic bag.
Throw the bag away with your other household trash.
Can I Take Legal Action Against Makers of Belviq?
If you've developed cancer or another adverse health reaction to Belviq, you may very well have a pathway to legal justice and compensation.
Here at National Injury Help, we're already reviewing information from former Belviq users, and are preparing the initial documentation for personal injury claims.
If you'd like for use to review your situation, take advantage of our offer for a free initial consultation by calling 800-214-1010 or getting in touch with us via email.
Among the allegations we're already prepared to make against the makers of Belviq are:
Ignoring the warning signs and evidence of links between cancer and Belviq
Failure to properly test Belviq and its side effects
Giving false statements about Belviq' s safety
Continuing to seek profits by manufacturing Belviq despite known health risks associated with the drug
We're very familiar with the dangers posed by Belviq, and we have the successful experience of holding manufacturers liable for their carelessness.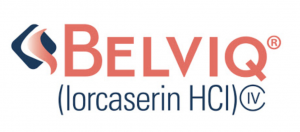 What Type of Legal Action Should I Take?
There's already been a number of legal claims filed against makers of Belviq, and we expect that number to grow.
You have several legal options based upon your whether you or someone you know has taken Belviq. You may be able to join in a mass tort claim or a class action lawsuit; file an individual personal injury claim based on your personal use, or file a wrongful death lawsuit if a loved one has passed away because of their use of Belviq.
Mass torts. With this option, you'll be joining a large number of consumers injured by Belviq. These types claims usually involve plaintiffs in the same geographic area. Regardless of how many plaintiffs are included, you're still treated as an individual and your settlement or compensation is based on your specific individual experiences.
Class action lawsuits. While also involving a large group of plaintiffs, a class action lawsuit can be beneficial because taking legal action is more affordable and it ensures that each plaintiff is treated equally.
Unlike a mass tort, though, with a class action suit, you'll receive the same compensation as each participant, though, regardless of the extend to your individual injuries.
Belviq personal injury lawsuit or wrongful death claims. Working with your personal injury attorney, you can file an individual personal injury claim against the makers of Belviq based upon injuries you've experienced. You also have the option of filing a wrongful death claim if a family member has died because of injuries or cancer sustained because of Belviq use.
With an individual personal injury or wrongful death claim, you could obtain the maximum amount of compensation allowed in your state for your injuries.
What is Belviq and How is it Supposed to Work?
Belviq was intended to be prescribed for patients who were obese and had at least one weight-related health condition (high blood pressure, high cholesterol, diabetes, etc.).
Available as a tablet and in extended-release form, Belviq and Belviq XR are actually the brand names for lorcaserin. The idea behind the drug is that it's supposed to make you feel full. It does this by activating sensors in your brain that have an impact on your appetite.
For peak results, consumers were advised to use Belviq with a healthy diet and exercise.
How Long Have Problems With Belviq Been Known?
There seemed to be problems with Belviq right out of the gate, though. In 2012 – the same year it was approved by the FDA – consumer watchdog group Public Citizen began ringing alarm bells about the drug.
Writing to the FDA commissioner, the group urged a reconsideration of the approval of Belviq, saying, "Marketing the drug to a population besieged by obesity and desperate for relief is irresponsible and a mistake that will benefit only the company that makes it."
Researchers have found that manipulating your body's natural ability to control your weight can lead to long-term health risks.
What Types of Cancer Can be Caused by Belviq?
During a five-year test, the FDA monitored 12,000 Belviq users who volunteered to take part in the trial. When it ended in 2018, several different types of cancer were found in patients, including:
Colorectal cancer
Lung cancer
Pancreatic cancer
Brain Cancer
Breast Cancer
In fact, 7.7 percent of the study participants tested positive for cancer.
Other side effects of taking Belviq and Belviq XR include:
Difficulty in thinking and concentrating
Unusual changes in your mood
Severe nervous system reaction (increased heart beat rate, tremors, light headiness, sweating, fever)
Fatigue
Hypoglycemia (low blood sugar)
Digestive system problems (constipation, upset stomach, etc.)
Head and back pain
Dry mouth
Respiratory problems.
Choose a Belviq Personal Injury law Firm with a Record of Success
The decision you make about who represents you to recover damages from the makers of Belviq will impact you for the rest of your life. You need to make sure your choice is the right one.
With that in mind, you should know that the Belviq personal injury lawyers with National Injury Help have helped thousands of clients receive hundreds of millions of dollars in compensation from companies like Johnson & Johnson, Pfizer, GlaxoSmithKline, and Bayer/AG.
For a free initial consultation, call 800-214-1010 or submit your Belviq claim at www.belviqproblems.com.