Offshore Drilling – Exposure to Toxic or Hazardous Materials
The physical nature of working on an offshore drilling platform comes with assumed risks. The most common incident in the offshore drilling industry will usually result in bodily injury, emphasizing on injuries that break bones or burn skin. What is often overlooked, and is more difficult to avoid, is exposure to hazardous or toxic substances. This is a risk that is not uncommon in an industry that deals almost exclusively with oil and natural gases.
Any natural gas or oil is considered a hazardous material. If not already apparent from the oil spill disaster of 2010 in the Gulf of Mexico, the effect that these materials can have on organisms is damaging. Prolonged exposure to these materials can cause serious illness, and the inhalation of fumes generated during the drilling process has been known to cause disease. The National Census of Fatal Occupational Injuries in 2013 reported that at least 7% of injuries were a result of "exposure to harmful substances or environments."
What happens if I'm exposed to these harmful materials on a offshore rig?
The most common disease derived from exposure to these hazardous materials is lung cancer. While asbestos is a present threat during the drilling process, there is common exposure to benzene, hydrogen sulfide, acid, and crude oils as well. All are toxic chemicals, often inhaled while on offshore drilling platforms and can manifest in the lungs in damaging ways.
If you or someone you know has been exposed to these, our team of offshore hazardous materials lawyers & attorneys can help protect your rights.
Lung cancer is not the only effect of toxic chemical inhalation. In 2013, the exposure to harmful substances resulted in 12.5% of fatal injuries in the oil and gas industry. These deaths stem from multiple pleural diseases, which is a disease that more specifically affects the lungs in adverse ways.
Various diseases and side effects from exposure to toxic materials on oil rigs includes:
Pleural effusion, a buildup of fluid in the lungs
Pneumothorax, also known as "collapsed lung"
Lung cancer and lung infections
Shortness of breath, coughing
Buildup of blood in lungs
The seriousness of these side effects, and the resulting diseases in exposure to these hazardous and toxic materials, requires that workers act fast. Symptoms of exposure can sometimes take decades to physically reveal themselves. There are strict maritime laws that protect workers that are vulnerable to the dangerous working conditions found on offshore drilling platforms.
What can I do if I have been exposed to harmful materials during offshore rig work?
Both the Jones Act and the Longshore and Harbor Workers' Compensation Act guarantee a worker's right to a safe environment with preventative measures for exposure to toxic materials. To find out if you are able to claim compensation from either the Jones Act or Workers Compensation Act, you can contact National Injury Help at 1-800-214-1010.
Hurt in an offshore or onshore accident – Get the cash you deserve: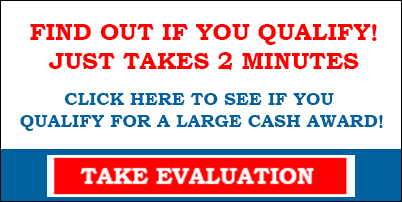 Offshore Hazardous Materials Lawsuit Lawyer & Attorneys for offshore Claims page updated on May 15, 2015
Source: National Census of Fatal Occupational Injuries in 2013