Oil rig drilling fires and explosions, the dangers of offshore drilling
There are few professions that are more dangerous than offshore drilling. Working on these platforms comes with a high level of risk. Explosions and fires are often fatal disasters that can take place during offshore drilling. More often than not, despite the low probability of these types of incidents, the consequences are life-threatening. The risk of injury and death in a fire or explosion is more apparent when looking at the statistics.
Offshore Drilling Accident Statistics:
The most recent data from the Bureau of Labor Statistics (BLS) have shown that "fatal injuries involving fires and explosions were 21 percent higher in 2013" in comparison to the previous year. That year there were 146 multiple-fatality incidents involving fires and explosions. While these incidents take up only 3% of fatal occupational injuries overall, the BLS also released that in 2008 more than 10% of fatal injuries due to fire and explosions were from the oil and gas industry.
What causes fire and explosions on offshore drilling platforms?
There are plenty of variables in play during the drilling process, and even equipment failure, can leave a drilling platform susceptible to catastrophe. With heavy equipment being managed in the middle of harsh ocean waters, it is crucial that regulatory standards are being met by industries willing to go above-and-beyond for the safety of their employees. Sometimes, these standards aren't always met.
Possible causes of platform fires and explosions include:
Liquid spills of hazardous material
Poorly trained equipment operators
Negligence of safety and regulations
Defective equipment, leading to malfunctions
Having to not only worry about the natural elements of offshore drilling, like extreme weather, the risk of injury or death begins to skyrocket. A common incident involving drilling platforms are blowouts. A blowout is when a fire or explosions causes an uncontrolled release of pressure, which often leads to the release of oil and natural gas. These blowouts have had extremely damaging effects on platform workers and the environments surrounding them.
As an offshore drilling worker, It is important to know that in the case of these incidents you are protected under maritime law. Both the Jones Act and the Longshore and Harbor Workers' Compensation Act can help you fight back against an industry that has exposed you to damages caused by negligence.
Has somebody you know has experienced any of these injuries?

Severe burns, from first to fourth degree
Head injury and/or brain damage
Back or spinal injuries
Damage or loss of limbs, fingers, hearing
Or has been killed as a result of a fire or explosion while drilling offshore, you are covered under these maritime laws. Offshore drilling companies often fight hard to work around these maritime laws, and most recently have tried to invalidate the Jones Act to save company costs. It is important to choose a representative that will fight hard for you.
To find out if you are able to claim compensation from either the Jones Act or Workers Compensation Act, you can contact the Hood National Law Group at 1-800-214-1010.
Hurt in an offshore or onshore accident – Get the cash you deserve: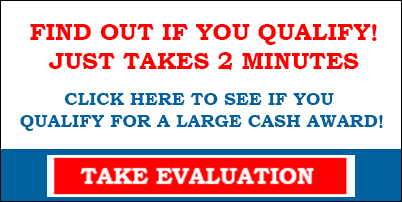 Platform Fire & Explosion Lawsuit Lawyers & Attorneys for Rig Accidents page updated on May 15, 2015
Source: Oil and Gas Industry Fatal and Nonfatal Occupational Injuries
Source: NATIONAL CENSUS OF FATAL OCCUPATIONAL INJURIES IN 2013