August 9, 2016 — San Diego, CA   Zimmer Biomet is caught in another ongoing recall regarding some of the company's metal knee replacements and their potential to fail.
The Warsaw, Ind. company issued a voluntary recall in May 2016 of certain Persona knee replacement parts and instruments used to implant the devices. The Food and Drug Administration subsequently issued an Enforcement Report less than a month later in June 2016.
"Zimmer Inc. is initiating a recall of specific Persona Trabecular Metal Tibial Plate Instruments and Modular Brackets, due to incidents of radiolucent lines and loosening of the implants," the report stated.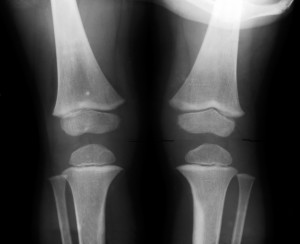 Radiolucent lines are tiny cracks that form between the implant and the bone where fluid and debris can get trapped. They can lead to bone loss and, along with implant loosening, are associated with early device failure.
Knee implants are estimated to last about 10 to 20 years, but that has not been the case for many patients implanted with recalled Zimmer Persona knees. These patients have reported device failure within the first few years to the FDA.
The 2016 recall comes roughly one year after Zimmer withdrew more than 11,600 units of uncemented Persona knee replacements from the market due to an "increase in complaints of loosening and radiolucent lines."
Zimmer Biomet is one of the largest orthopedic device manufacturers in the world. The company has faced a barrage of lawsuits filed by patients claiming Zimmer manufactured a defective product and subjected them to unnecessary pain and suffering.