What is a Power Morcellator?
A morcellator is a surgical instrument used for removal of large masses of tissue during laparoscopic surgery. In a hysterectomy, the uterus is minced, or morcellated, into smaller pieces inside a woman's stomach in order to extract from the abdomen.
FDA Warning on Power Morcellator.
Since April 2014, the FDA has discouraged the use of power morcellators for uterine procedures. They issued a warning that morcellators may spread cancer during fibroid removal. A black box warning was issued in November of 2014, and eventually Johnson & Johnson suspended sale of morcellators, before completely pulling them off the market. It was estimated that 1 in 350 women undergoing surgery for fibroids actually have uterine sarcomas and the tool could spread malignancy through the abdominal cavity.
More recently, health insurers have been restricting the use of morcellators, due to the dangers of spreading cancer. Health Care Service Corp. and Aetna, two major healthcare providers, have made steps to restrict the coverage of using this device.
What can you do?
More than 600,000 hysterectomies are in the US every year. Around 90% of these surgeries are done for the removal of fibroids, but it can be devastating if the woman did not have fibroids, but actually had cancer. The tests that are done before a hysterectomy don't reveal these cancers well. Some gynecologists don't even bother having the tests done. If you are in the position where a hysterectomy has to be done, be prepared and ask your doctor all of the questions you need to. It is crucial to do your research on the products that will be in contact with your body.
Facts about morcellation:
The average lifespan after accidental morcellation of sarcoma is roughly 24-36 months.
15% of women who have leiomyosarcoma (LMS) that is stage 4 will be alive after five years.
Women with sarcoma who are morcellated are four times more likely to die from sarcoma than if not morcellated.
According to Jeong-Yeol Park, a Clinical Assistant Professor of Medicine at Asan Medical Center in Seoul, "tumor morcellation and spillage during surgery may adversely affect treatment outcomes in patients with these highly malignant tumors."
Power Morcellator manufacturers:
The companies that manufacture and distribute uterine morcellator devices are:
Ethicon: Gynecare morcellator
Storz: Rotocut Morcellator
Richard Wolf Medical Instrumentation Company
LiNA: LiNA Xcise Cordless Laparoscopic Morcellator
Blue Endo MOREsolution Tissue Morcellator
Help bring an end to spreading cancer through morcellation by knowing your facts, and signing this Change.org petition to place an immediate moratorium on morcellation devices in the United States.
If you or someone you love has had a power morcellator procedure and has developed cancer, we can help you file a lawsuit and hold the manufacturer accountable.
Finding out if you are eligible for a large settlement for your morcellator injury is 100% free, fast and easy by filling out our Morcellator Compensation Form: https://www.nationalinjuryhelp.com/morcellator-compensation-evaluation/.
Contact us today at 1-800-214-1010.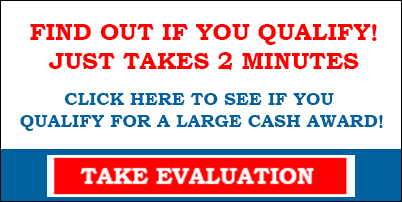 Sources: Oncology Times, Wall Street Journal, Health Care Dive