November 4, 2015- Congressman Mike Fitzpatrick was joined by dozens of women harmed by the medical device, Essure, today outside the Capitol building to announce the official introduction of the E-Free Act: leglislation that could potentially remove the product from the market.
"Can you imagine such debilitating pain, fatigue and depression that you feel as if your children has lost you as a parent? For women impacted by the medical device Essure and its documented damaging side effects, this unimaginable situation is a stark reality. That's why, 13 years to the day after Essure was given pre-market approval, I've introduced the E-Free Act to remove this device from the market before it can hurt any more women."
Essure is a permanent birth control device for women, manufactured by Bayer. The device is a nickel-based metal coil, which is inserted into the fallopian tubes and cause tissue scaring. Approved back in 2002, the FDA has officially received over 5,000 adverse event reports related to Essure. Thousands of women have reported complications including extreme pelvic and abdominal pain, perforation and migration of metal coils, autoimmune reactions, migraines, and more.
Fitzpatrick was joined by dozens of women in the Facebook group, Essure Problems. Climbing to over 23,000, these women are a force to be reckoned with. They've joined together online to share their stories and now they band together to lobby for the E-Free Act. This bill, if passed, would revoke the PMA status of the device, causing it to be removed within 60 days from the market.
In an unfortunate turn of events, Congresswoman Rosa DeLauro suddenly backed out of co-signing the E-Free Act, causing an uproar of anger from the Essure Problems women.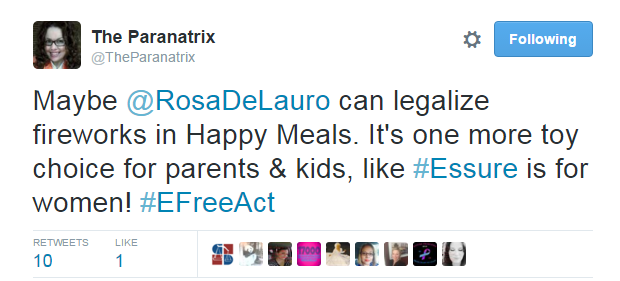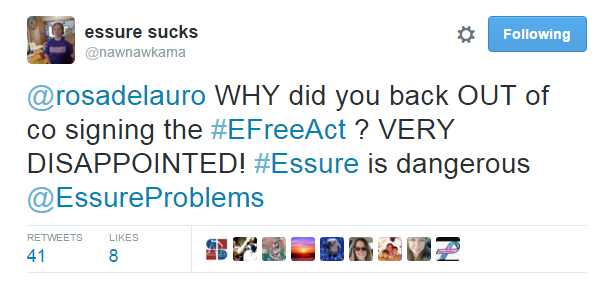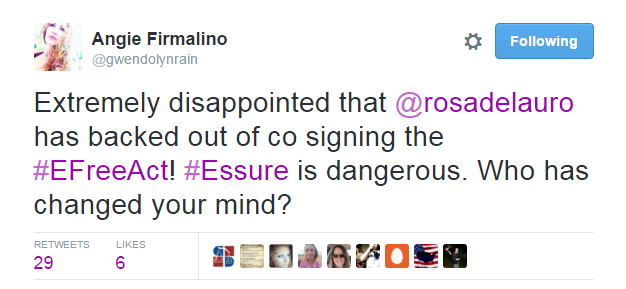 DeLauro was an outspoken activist against Essure, like Fitzpatrick, and this sudden shift in position startles everyone. We truly wonder the same question as Angie Firmalino: Who has changed your mind, DeLauro? 
We hope to see the E-Free Act signed and passed through Congress in the near future! We will keep you updated on all Essure and E-Free Act information here on our blog.
If you or someone you love is suffering side effects from the Essure Implant, contact our Essure lawyers today, click the banner below to access the Essure Claim Evaluation form.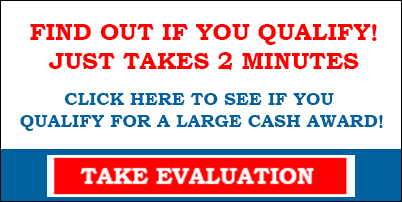 Source: Medium