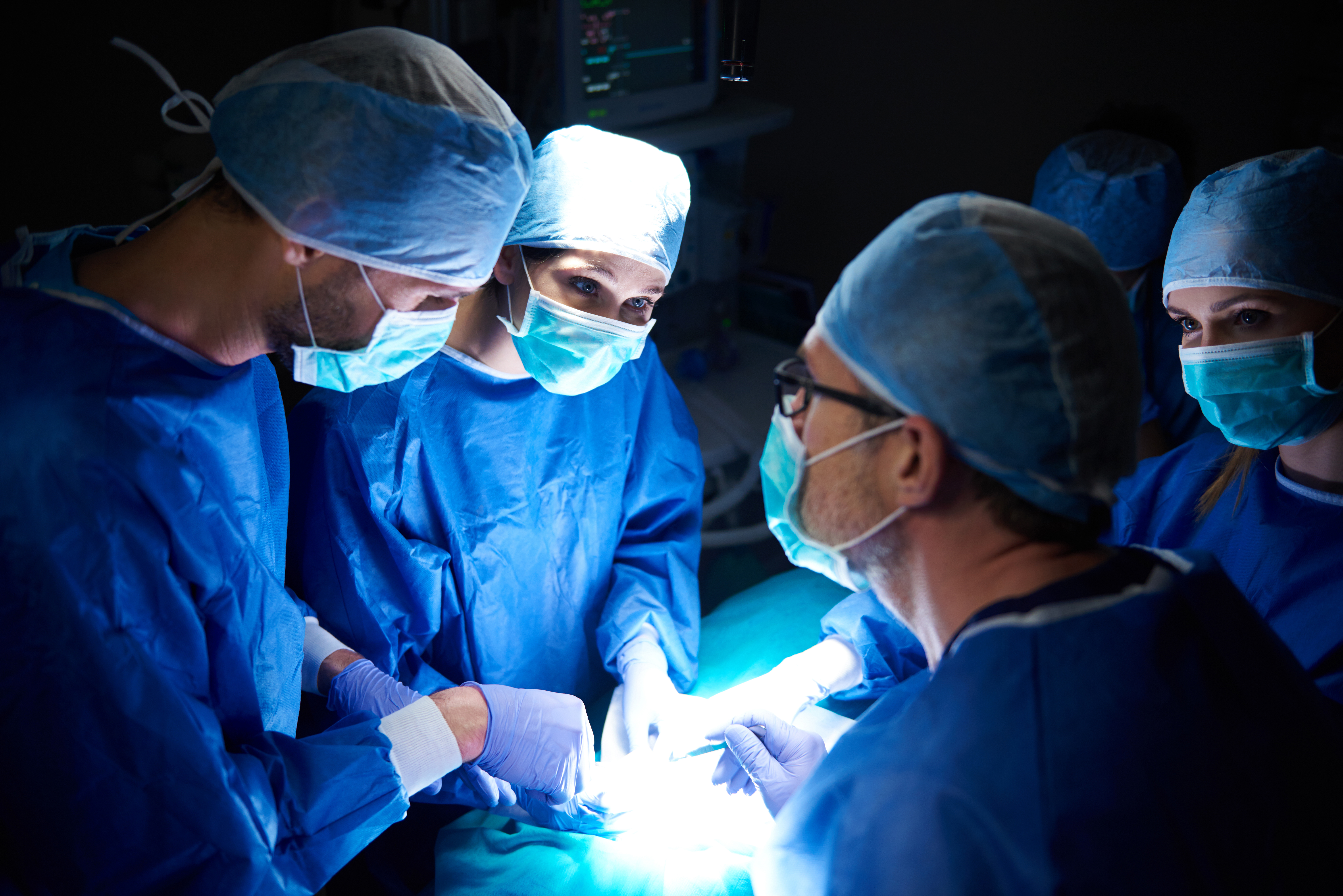 Feb. 2, 2017 – San Diego, CA — The benefits of using surgical mesh to repair hernias may be outweighed by the risks of mesh complications, a Danish study suggests.
The study was one of the largest and longest ever conducted on hernia mesh outcomes. The results were presented at the American College of Surgeons 2016 Clinical Congress and published simultaneously in JAMA Surgery this past October.
Hernia mesh reduced the risk of having to re-operate for recurrent hernias but those benefits were eventually offset by mesh complications, the study found.
The study included more than 3,200 patients who underwent hernia repair surgery for incisional hernias between 2007 and 2011. Incisional hernias are those that occur at the site of a previous surgical incision.
Patients in the study had either open hernia repair surgery with mesh, laparoscopic repair with mesh, or open repair without mesh.
Researchers followed up with 100% of the patients five years after their initial surgeries.
They found the risk of needing to repair a recurrent hernia was lower for patients who had either open or laparoscopic surgery with mesh compared with nonmesh repair.
The risk for repair of a recurrent hernia was 12.3% for open mesh repair and 10.6% for laparoscopic mesh repair compared to 17.1% for nonmesh repair.
However, researchers also found that as time passed, an increasing number of mesh-related complications occurred for both open and laparoscopic procedures.
Mesh complications included bowel perforation, fistulas, chronic surgical site infection, abscesses, nonhealing wounds, the collection of blood or other fluid, and bowel obstruction.
At five years follow-up, the number of mesh-related complications was 5.6% for patients who underwent open hernia mesh repair and 3.7% for patients who underwent laparoscopic repair.
Compare that to the 0.8% complication rate for patients who underwent hernia repair without mesh.
In an editorial published alongside the study, Dr. Kamal M.F. Itani wrote that the data call into question the way mesh is used today.
"These data suggested that the risk-benefit ratio of mesh is not as clear as previously thought. This calls into question the current practice of liberal use of mesh, even for repair of small hernias, when mesh is the norm for all incisional hernia repairs of any size. This finding supports previous calls to reconsider the use of mesh for smaller hernia defects," wrote Dr. Itani.
The authors of the study said in a press release that their research highlighted the need to assess the long-term safety of medical devices before conclusions about their benefits can be made. They noted that hernia mesh products in the United States have not been subjected to long-term safety studies because of how they were approved by the U.S. Food and Drug Administration.
Many medical devices, including hernia mesh, are not required to go through rigorous clinical testing before they're approved by the FDA.
This is true because medical devices can be approved through the FDA's 510(k) pathway, which only requires the device be similar to other devices currently on the market. This means manufacturers of medical devices are not required to conduct clinical trials to prove the long-term safety of their devices.
The study authors said the complete spectrum for the risks and benefits of hernia mesh is not known and that more long-term studies are needed.
Mesh brands on the market
There are a number of different hernia mesh brands that have been sold in the U.S., many of which have been associated with increased complications.
Hernia mesh brands that have been linked to complications include:
C-Qur hernia mesh (Atrium Medical)
Sepramesh (C.R. Bard Inc.)
Ventralex ST hernia patch (C.R. Bard Inc.)
3DMAX Mesh (C.R. Bard Inc.)
Physiomesh (Ethicon Inc.)
Hernia Mesh Lawsuits
If you've been injured by any of these problematic hernia mesh products, you may be entitled to financial compensation.
To see if you qualify for a case, contact the experienced lawyers at Hood National Law Group today. We are available 24 hours a day, 7 days a week to assist you and answer any questions you may have.
Use the form on the right-hand side of your screen or call 1-800-214-1010 to speak with a member of our legal team for a free case evaluation.