October 8th, 2015- San Diego, CA   Researchers have found that IVC filters have a potentially dangerous side effect. The small, cage-like devices are inserted into the vena cava vein, which takes deoxygenated blood from the lower legs back to the heart. It's this specific vein that can carry serious blood clots, potentially causing a pulmonary embolism.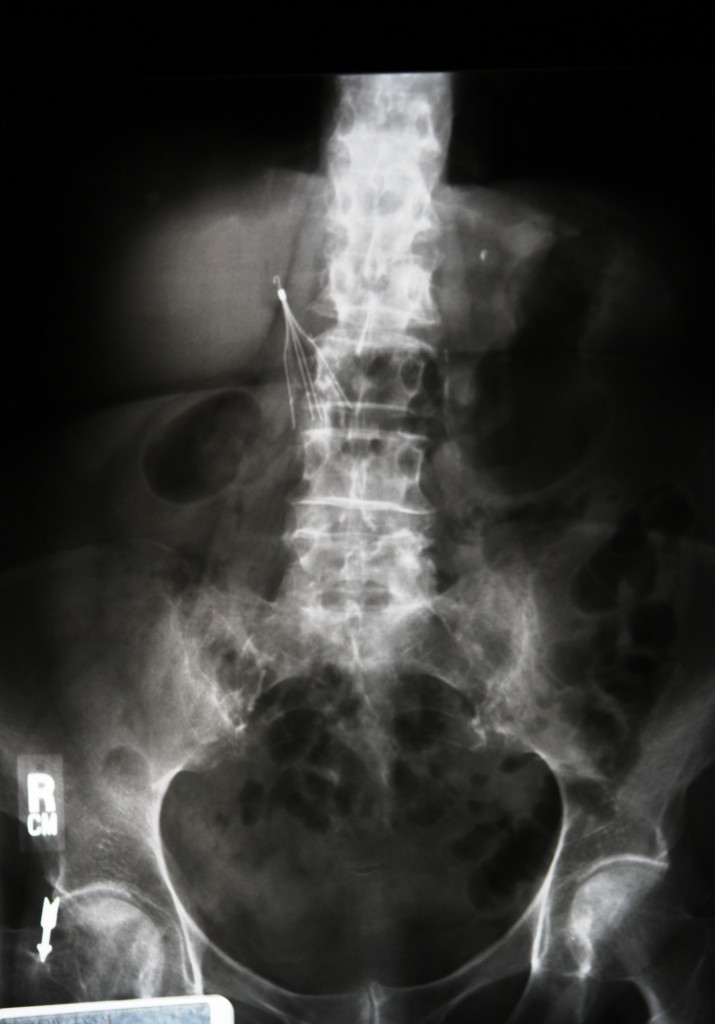 Woman in ER from IVC Filter
According to the case report, the woman was suffering from nausea and severe sweating when she arrived at the ER. When doctors examined her, they discovered a rapid heart beat with elevated blood pressure. Her medical records showed that she had been implanted with an IVC filter four years prior to her arrival at the ER.
Imaging tests also showed that the woman had accumulated fluid around the heart that could be putting pressure on it. She was treated to reduce the fluid and prevent further buildup, but her condition worsened and blood pressure dramatically dropped.
Doctors were forced to perform emergency surgery to remove the fluid from around her heart, and she was stabilized. However, the doctors were puzzled as to what could have caused the fluid to build up so intensely. Upon further examination, they noticed a "faint, barely visible object 'like a bent wire'" in the pericardium, or the sac of fibrious tissues around the heart.
It turned out that bent, wire-like object had come from the woman's IVC filter. When the doctors searched for the IVC filter, they found that the device only had eleven legs, instead of the regular twelve. One had gone missing. The missing leg had perforated the vein and other tissues to migrate to the right side of the heart, perforating the wall and leading to the buildup. Further surgery was done to remove the device after more imaging tests were done to reveal the exact location of the filter.


FDA Recommends IVC Filters Be Removed
The IVC filter under fire is the Bard Recovery IVC filter. This device is now the subject of at least 22 Bard IVC lawsuits. In August of this year, the U.S. Judicial Panel on Multidistrict Litigation consolidated all federally filed cases in the District of Arizona for pre-trial proceedings.
Doctors that reported the case from above also noted that they had seen similar cases, and that the filter had fractured during excessive physical activity. In all cases, the filter had been in place for months to years, which is much longer than the FDA now recommends.
In May 2014, the FDA stated that temporary IVC filters should be removed within 29-54 days after implantation, as long as the patient's risk of pulmonary embolism has decreased, to protect patients from potentially serious adverse events.
Contact our IVC filter lawyers and attorneys today – you may receive a large cash settlements from claims filed. Use our online evaluation form, it only takes two minutes to see if you qualify for a large cash award. Click Here: https://www.nationalinjuryhelp.com/ivc-filter-claims-evaluation/