November 16, 2015– Johnson & Johnson has been at the center of several different lawsuits against their drugs or medical devices, and their vaginal mesh device has been no exception. Thousands of class action lawsuits over the transvaginal mesh product have come to the forefront of Johnson & Johnson's issues.
Linda Batiste was the first woman to win a case against Johnson & Johnson when a Dallas jury awarded her $1.2 million in 2014 for severe pain caused by her mesh. Vaginal mesh is a plastic medical implant doctors use to treat incontinence and organ prolapse in women. While advocates for the victims of this mesh see the ruling as a landmark, Batiste never saw her winnings since Johnson & Johnson immediately appealed. Tragically, Batiste passed away from cancer in August at the age of 62.
On November 5, the 5th Court of Appeals in Dallas unfortunately sided with Johnson & Johnson, throwing out all of Batiste's estate winnings.
"We conclude there is no evidence any curling, fraying or roping of the mesh was a cause-in-fact of Batiste's urethral pain."
The judges didn't deny that "it is clearly established in the record that pelvic pain is a known possible complication from the implantation" of the mesh devices. However, medical experts who testified to Batiste's pain did not link a direct cause and effect between her surgery and resulting pain, according to the court. Doctors claim that the device "probably" hurt her and demonstrated how, but the testimony was not specific enough.
Doctors don't normally testify with certainty that a specific medical device or surgery directly caused a specific type of pain. Medical experts draw conclusions in more cautious grounds:
"At the end of the day, no doctor, or no intellectually honest doctor, I don't think would testify … with absolute certainty why things like that cause pain."
While the court could have demanded a retrial, the company merely overturned the jury's verdict along with the financial reward. The attorney linked to the case claimed that the Court of Appeals has been very business focused over the last few years.
Batiste suffered from a lifetime of medical problems and was diagnosed with cancer several months before her death. Her son said:
"She would make you smile and laugh even in the midst of her pain. I'm still amazed she's gone; I'm still amazed about the strength she had while dying."
While Batiste was a fighter, there are thousands of other women fighting for their lives after having vaginal mesh surgery. If you or someone you love has been harmed in this manner, you need to put a relentless force up against the one that will be working to limit your recovery of compensation. Contact the defective transvaginal mesh lawyers at the Hood National Law Group, today to schedule a free initial consultation.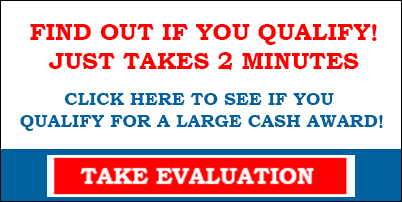 Source: Dallas Observer