Breaking News: July 20, 2018 – San Diego, CA.   Bayer pharmaceuticals have announced today (Friday) that it has finally decided to discontinue sales of its problematic birth control device called Essure.
After thousands of women reported severe adverse effects via the FDA website used to report problem devices, Bayer seems to have listened to these women, and to the women who just this week protested in front of Bayer's headquarters.  Now women hurt from Essure can join in the pending lawsuit.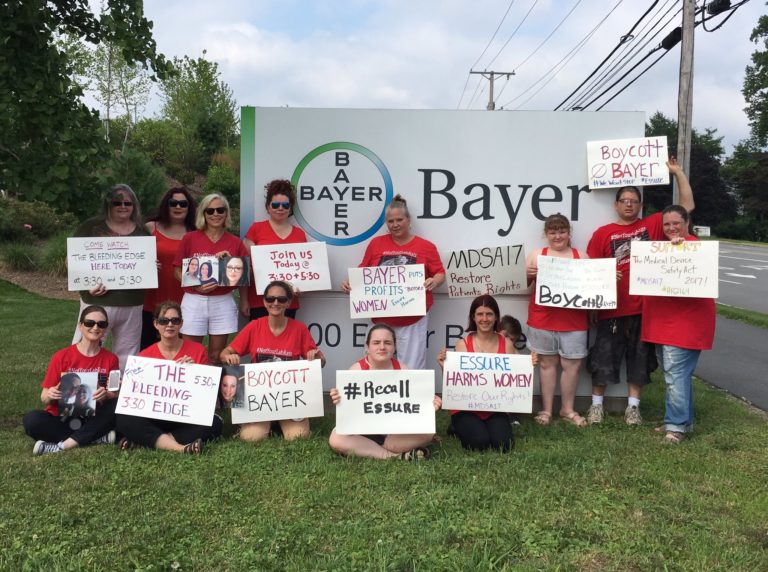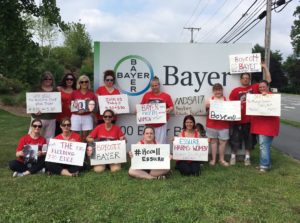 Essure is a type of permanent contraceptive implant made by Bayer and has been on the market for about ten years. Bayer HealthCare Pharmaceuticals claims that this device is 99% effective in preventing pregnancy, and mentions that it's the only device that you can get with a non-surgical procedure.
The device is a small metal polyester coil that once placed into a woman's fallopian tubes makes her completely and permanently sterile. It acts by creating an inflammatory response in the body which creates scar tissue and basically blocks the fallopian tubes passage way.
Recently, news stories have reported problems women have had once they've had the device inserted.
 FDA Response to Serious Essure Side Effects & Complaints
The FDA approved the device in 2002 after a fast-track review process.  The FDA, in a redacted study, has now counted 5,019 adverse affects and problems related to Essure.
The original manufacturer, Conceptus, was acquired by Bayer HealthCare, which continued to heavily market the device. Bayer says that the product is in use in 23 countries and there may be as many as 750,000 devices currently in use. It is unsure of how many women in the U.S. have the device.
Victims Speak Out Against Essure Problems
In a New York Times article posted May 5, 2015, one 42 year old woman was quoted, "If I had any idea of the possible consequences of Essure, I would never have chosen it." She experienced severe pain and nonstop bleeding for two years after receiving the implant in 2009. Her doctors found the device had broken apart and lodged in her uterus. She underwent surgery to have the broken bits removed.
Essure side effects outnumber the benefits
Many of the women affected by Essure are speaking out against the birth control device. Some of the more serious side effects include: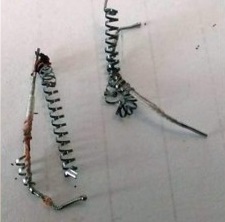 painful menstrual periods
vaginal bleeding
perforated fallopian tubes
expelled device
migrating of the device
extreme pain during intercourse
What happens now for women hurt from Bayer's Essure product?
Because we feel strongly that Bayer HealthCare rushed this product to market and the FDA did fast-track the process, women have been the unwilling victims of profit over safety.
We intend to hold Bayer Healthcare responsible for the pain and continued suffering of thousands of women who have had the Essure Contraceptive device implanted. If you, or someone you love, has had the Essure Birth Control and has had ANY adverse side effect we're on your side.
Contact our lawyers and attorneys today for a FREE case review. Doing so will provide you with the knowledge that you need to make a sound decision regarding how you should proceed through this difficult time.
Essure Claims Evaluation Form Here – Takes 2 minutes.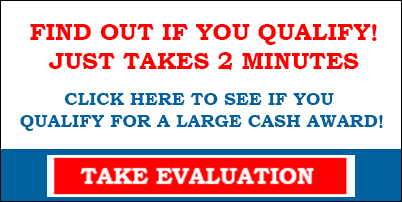 https://www.nationalinjuryhelp.com/essure-claims-evaluation/