May 16, 2019 – San Diego, CA.  Bayer/AG the chemical giant based in Germany recently purchased Monsanto's entire product line of herbicide products collectively known as Roundup Weed & Grass Killer.  How's that big investment working out for Bayer/AG?
Let's take a look at the latest court verdict that took place last Monday May 13th.  A California State court awarded a married couple a huge $55 million in compensatory damages and a staggering $2 billion in punitive damages.  Of course Bayer said it would appeal, like it did in all previous lawsuits against them.  Pilliod, et al. v. Monsanto Company, et al. Case No.: RG17862702
What were the determining factors of this huge Roundup award?
Unlike three other Roundup cases, this one highlights the personal residential use of Roundup weed killer that was used by Alva and Alberta Pilliod.  This is important as Roundup is not only widely used commercially, but also on private household lands.  It's been estimated that since the 1970's it's been used by millions of Americans at home.  We anticipate more individual household use lawsuits to take place.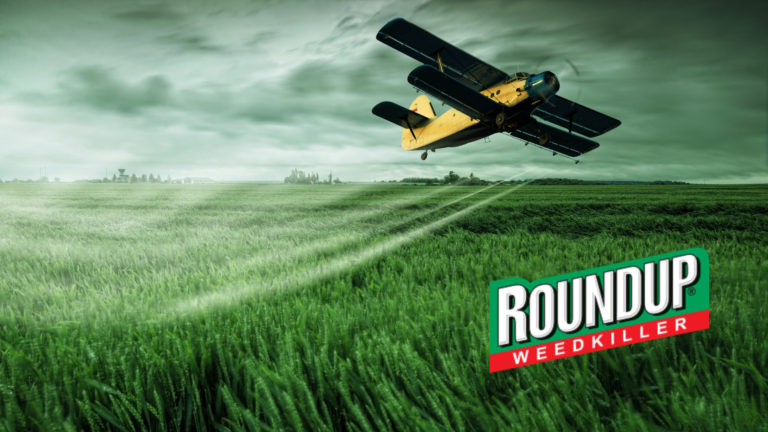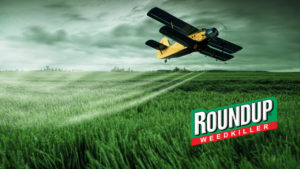 The Pilliod's regularly used Roundup on their land for many years and both were diagnosed with the rare blood cancer called non-Hodgkin's lymphoma.  Their lawyers argued successfully that this was the cause of both their cancers.
In Monday's court case, Judge Winifred Smith instructed jurors to consider if "Roundup's failure to perform safely was a substantial factor in causing Mr. Pilliod's and/or Mrs. Pilliod's harm," and whether "lack of sufficient warnings was a substantial factor."
Back in August a San Francisco jury ordered chemical giant Monsanto to pay $289 million Friday to a school groundskeeper who got terminal cancer after using Roundup, a popular weed killer.
The San Francisco Superior Court jury deliberated for only two and a half days before finding that Dewayne Johnson's non-Hodgkin lymphoma was at least partly due to using glyphosate, the primary ingredient in Roundup. Johnson regularly used glyphosate to spray fields while working as a groundskeeper.
Roundup Week Killer Still Sold without a Cancer Warning Label. Even though Bayer has lost three Roundup lawsuits, the product line is still being sold without any cancer warning labels.  This fact alone will complicate the settlement process.
Did Monsanto Hire Ghost Writers for its Safety Study?
Consulting company Intertek Group Plc, was paid by Monsanto to craft a "review" called "An Independent Review of the Carcinogenic Potential of Glyphosate"
It was IARC's assessment that glyphosate "probably" causes cancer in humans is significant because farmers and agricultural workers are not the only ones at risk for exposure. Residue from Roundup's main ingredient glyphosate can be found in the air we breathe, the water we drink and the food we eat. This led California to list glyphosate as a known human carcinogen.  This now had the effect of launching 1,000 lawsuits in both state and federal courts from people claiming that glyphosate caused them to suffer non-Hodgkin lymphoma.
According to the review's Declaration of Interest statement: "Neither any Monsanto company employees nor any attorneys reviewed any of the Expert Panel's manuscripts prior of submission to the journal." However the internal company emails illustrate something entirely different.
Monsanto scientist helped organized, reviewed and edited the drafts by the outside experts.
Chief of regulatory science, William Heydens vetoed panel requests to downplay "inflammatory" criticisms of the IARC.  Panelist John Acquavella, who is an epidemiologist in Denmark, stated in a February 2016 email "An extensive revision of the summary article is necessary."  
With further edits made by Haydens, Acquavella was satisfied and then went on to bill the company $20,700 for his month's work on the piece.
Genna Reed, a noted scientist and policy analyst at the Union of Concerned Scientists' Center for Science and Democracy who knows about Monsanto's editorial involvement said: "in direct opposition to their disclosure", and further says "It does seem pretty suspicious".
Monsanto responds by saying it was blindsided by these disclosures and wanted them purged from the web, and the following statement was made from Monsanto's Partridge: "It's unfortunate these lawyers are grandstanding at the expense of their clients' interest."
What's next for Bayer/AG and Roundup?
Since this verdict didn't go the way Bayer/AG wanted the company held a meeting in Bonn Germany and 55 percent of the Bayer shareholders voted for a no-confidence resolution slamming the company's management over the last year.  So it appears that Bayer/AG made a very poor decision in purchasing Monsanto and its Roundup product line. They've lost three of these lawsuits and there are thousands more lined up in various state courts.
Were you exposed to Roundup Weed Killer in your home use?
You don't have to work on a farm to be exposed to Roundup.  Millions of people have used Roundup in and around their homes for decades, putting entire communities at risk.
If you or someone you love was exposed to Roundup and were diagnosed with non-Hodgkin lymphoma or another blood cancer, you may be entitled to compensation. The legal team at National Injury Help is ready to answer your questions and help you determine if your case qualifies for a Roundup Cancer Lawsuit.
Call National Injury Help today at 1-800-214-1010 for a free case evaluation or use the form on the bottom of your screen.