April 27, 2018 – San Diego, CA.  When we set out to cover the problems related to the shingles vaccine called Zostavax, we discovered medical research showing possible links to severe eye problems and damage.   The Journal of the American Medical Association is a peer-reviewed medical journal published 48 times a year by the American Medical Association.
In the full article from the JAMANETWORK.com shows two cases of eye problems called acute retinal necrosis (ARN) after they received the Zostavax vaccine. The following is from the article, link source/credit at the bottom of this page.


What is Acute Retinal Necrosis?
Acute retinal necrosis (ARN) is a severe viral infection of the retina that can lead to significant vision loss. Varicella-zoster virus (VZV) and herpes simplex virus are thought to cause ARN. Recent studies suggest that VZV is implicated in most cases.
To our knowledge, viral retinitis attributed to the varicella vaccine has not been reported. Herein, we describe 2 patients who developed polymerase chain reaction (PCR)–positive ARN following live attenuated varicella vaccination.

Case 1
A 77-year-old woman with a medical history significant for diabetes mellitus with secondary end-stage renal disease manifested severe vision loss in her left eye. She had a positive history of chickenpox as a child. She received the Zostavax vaccine 6 days prior to a rapid loss of vision in her left eye. On examination, visual acuity was bare light perception OS. Slitlamp examination revealed moderate conjunctival injection, diffuse mutton-fat keratic precipitates, an intraocular pressure of 14 mm Hg, and moderate vitritis. Fundus photographs are shown in Figure 1 and Figure 2. Retinal hemorrhages were absent. The right eye was unremarkable.
Case 2
An 80-year-old man with a medical history of hypertension and renal transplantation had bilateral severe vision loss for 2 weeks. His medications included mycophenolate mofetil, tacrolimus, and prednisone (5 mg/d). Two months prior to loss of vision, he had received the Zostavax vaccine. Within days of vaccination, he developed a varicellalike illness including rash and fever. The systemic illness resolved after local hospital admission for intravenous treatment with acyclovir sodium. He was not taking antiviral medication at the time of his initial visit for ocular symptoms.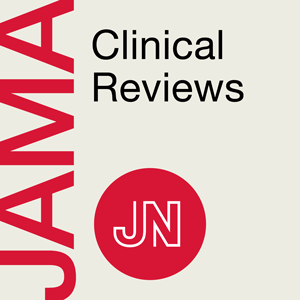 On examination, visual acuity was hand motions OD and 20/150 OS. Slitlamp examination revealed moderate inflammation in both eyes. Fundus photographs (Figure 3 and Figure 4) show peripheral retinal detachment with hemorrhage in the right eye and retinal necrosis in the left eye. The patient received intravitreous foscarnet sodium in both eyes and was again admitted to the local hospital for a short course of intravenous acyclovir treatment. He was discharged and prescribed valacyclovir, 1 g orally 3 times daily. Shortly thereafter, he underwent bilateral vitrectomy with silicone oil tamponade for progression of retinitis and bilateral retinal detachments. An anterior chamber paracentesis specimen at the time of foscarnet injection was positive for VZV DNA and negative for herpes simplex virus DNA.
What is Keratitis?
Keratitis is a type of inflammation of the clear layer in the front of the eye. If left untreated it can cause serious complications and even permanent damage.
In a recent study by the American Academy of Ophthalmology, found 20 cases of this rare eye disease in both children and adults, within a month, of receiving the shingles vaccine. Symptoms developed generally within 24 days after vaccination.
I was vaccinated with Zostavax and have eye problems, what can I do?
The defective drug lawyers at Hood National Law Group are currently filing lawsuit claims with potential large cash settlements for people hurt from the shingles vaccine.
If you or someone you know has had Keratitis or other eye problems, we can help.  Not sure if you have a case? Call us today to speak with a member of our legal team. We can answer your questions and help you determine if your case qualifies for a possible Zostavax lawsuit.