Oct. 19, 2016 – San Diego, CA — GlaxoSmithKline is urging a Massachusetts federal court to dismiss some or all claims lodged against the company and its anti-nausea drug Zofran, filing at least three motions to dismiss since September.
The company's most recent attempts to get a number of Zofran lawsuits tossed out of federal court came Oct. 13, when it filed motions to dismiss fraud-based claims and claims made by plaintiffs who took generic versions of the drug.
The district judge overseeing the Zofran multidistrict litigation (MDL) has not yet ruled on any of the company's motions to dismiss.
GSK wants fraud claims dismissed
GlaxoSmithKline (GSK) asked Massachusetts' District Judge F. Dennis Saylor IV to dismiss three fraud-based claims made by plaintiffs who allege the company's anti-nausea drug Zofran caused their babies to be born with birth defects. Zofran is approved to combat nausea in patients undergoing chemotherapy or surgery; it has never been approved to treat nausea related to pregnancy.
The pharmaceutical giant said plaintiffs did not present factual evidence to support their fraud-based claims, which include allegations of negligent misrepresentation, fraudulent misrepresentation and concealment, and violation of state consumer protection law.
According to the motion to dismiss, plaintiffs allege GSK improperly represented that Zofran was safe and effective for treating nausea and vomiting during pregnancy through its marketing and promotion of the drug, and allege the company fraudulently misrepresented and failed to adequately warn doctors and patients of the drug's risks through its labeling.
The company said plaintiffs' assertions that GSK "knowingly" made false and misleading statements and omissions and knowingly misrepresented Zofran's birth defect risks "lack factual detail" and fail to meet the federal pleading threshold.
Specifically, GSK said plaintiffs' claims fail to show evidence of the "who, what, where, and why" necessary to plead fraud in federal court.
"The Master Complaints lack any identification of the parties making or receiving the supposed representations (the 'who'); the specific content of the alleged false representations (the 'what'); and the locations and dates the specific representations were actually made to Plaintiffs and/or their doctors (the 'where' and 'when')," the motion to dismiss stated.
GSK maintained in its motion that claims of fraud cannot be based on presumption alone and urged Judge Saylor to dismiss those specific claims in the roughly 300 cases currently consolidated in the multidistrict litigation.
GSK wants cases involving generic Zofran dismissed
The same day GlaxoSmithKline filed its motion to dismiss fraud-based claims, it filed a motion to dismiss a group of cases in the MDL that allege generic versions of the drug Zofran caused birth defects in plaintiffs' newborn babies.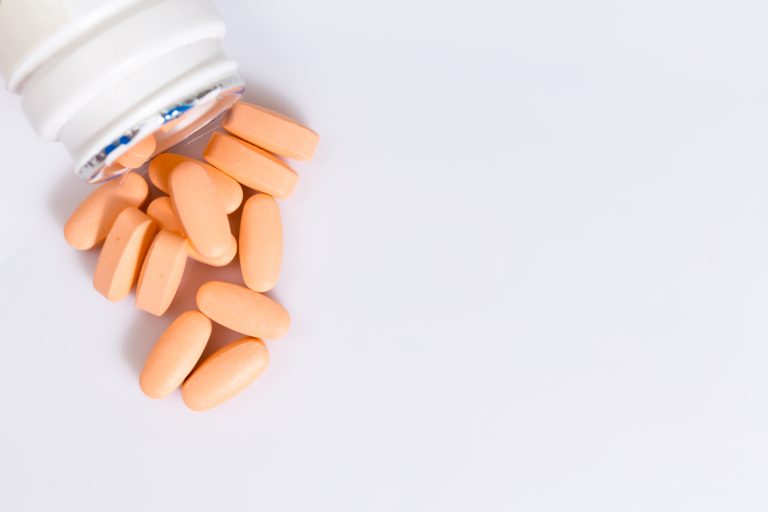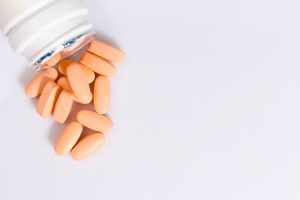 In its Oct. 13 motion, GSK asked Judge Saylor to dismiss at least 27 cases relating to generic versions of Zofran: ondansetron.
When the MDL was formed and consolidated in the District of Massachusetts, two master complaints were drafted to satisfy two different types of plaintiffs: those who alleged injuries caused by brand-name Zofran and those who alleged injuries caused by generic ondansetron.
GSK contends it should not be held liable for injuries caused by a product it did not personally manufacture, market or distribute. The company cites various states which rejected "innovator liability," a legal theory maintaining brand-name manufacturers cannot be sued by consumers who use generic versions of the product.
The pharmaceutical company said all but four states have rejected innovator liability, including the 19 states from which plaintiffs in the generic master complaint hail.
"These courts, including MDL courts, reject innovator liability on the same grounds that the Plaintiffs' claims here must fail. It is a tenet of product liability law that a plaintiff must prove that the defendant's product caused the alleged injuries. Because GSK did not manufacture, sell or distribute the ondansetron Plaintiffs allegedly consumed, Plaintiffs fail this causation-in-fact requirement. Furthermore, GSK owes no legal duty to Plaintiffs who consumed other manufacturers' products," attorneys for the pharmaceutical giant wrote in the motion to dismiss.
Based on these arguments, GSK compelled Judge Saylor to dismiss the claims of all plaintiffs who allege injuries stemming from generic ondansetron.
GSK wants cases dismissed if plaintiff missed a court deadline
On Sept. 14, GlaxoSmithKline filed a motion to dismiss a number of Zofran lawsuits after plaintiffs failed to submit certain documents to the court on time.
The drug company's motion states plaintiffs from at least 21 separate lawsuits did not comply with the Massachusetts court's order requiring all plaintiffs submit product identification sheets, plaintiff fact sheets, and short form complaints by certain dates.
In May, Judge Saylor ordered plaintiffs to submit the above-mentioned documents to promote "just, speedy, and inexpensive" discovery proceedings.
According to GSK's motion, some plaintiffs had yet to produce these documents despite the Judge's May 26 order.
"As this Court has recognized, it has the power to dismiss a litigant's cause of action when the litigant fails to comply with the Court's orders. … This power allows district courts to ensure the efficient handling of cases and to protect the rights of opposing parties to be free of prejudice caused by a litigant's delay," attorneys for the company wrote in the motion.
The company argued it was even more important in MDL proceedings for parties to comply with court-ordered timelines, and urged Judge Saylor to dismiss the claims of plaintiffs who failed to submit the documents on time.
The case is In Re: Zofran (ondansetron) Products Liability Litigation (1:15-md-02657-FDS) in the U.S. District Court for the District of Massachusetts.