March 24, 2017 – The number of Xarelto lawsuits are approaching nearly 17,000 lawsuits against the makers of Xarelto, Johnson & Johnson subsidiary Janssen Pharmaceuticals, pending across the country.
Plaintiffs and defendants meet March 23 for oral arguments regarding the first and second bellwethers.
Xarelto Lawsuits accuse Janssen of designing a defective product and hiding the risks associated with it from the public. There could be a fund set aside for bleeding victims that could have high value cash payouts from a pending class action lawsuit.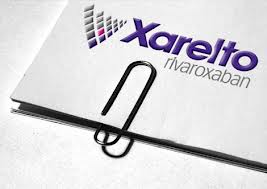 The first bellwether trial in the Xarelto multidistrict litigation (MDL) set to begin in April 2017. This high visibility lawsuit was delayed in February.
The following Xarelto lawsuit cases were chosen as bellwethers:
Boudreaux, Jr. et al v. Janssen Research & Development LLC et al  (2:14-cv-02720)
Orr et al v. Janssen Research & Development LLC et al (2:15-cv-03708)
Mingo v. Janssen Research & Development LLC et al (2:15-cv-03469)
Henry v. Jansen Research & Development LLC et al (2:15-cv-00224)
New studies do show Xarelto is an effective medication for the treatment of blood clots, but other studies indicate possible uncontrollable bleeding events.
Reports of side effects:
The most common side effect of Xarelto is the risk of bleeding. Xarelto increases the risk of bleeding and can cause serious or fatal bleeding, the drug's label states. People taking Xarelto should watch for the following signs and symptoms of bleeding:
Unexpected bleeding or bleeding that lasts a long time, such as

Nose bleeds that happen often
Unusual bleeding from the gums
Menstrual bleeding that is heavier than normal or vaginal bleeding
Bleeding that is severe or you cannot control
Red, pink or brown urine
Bright red or black stools
Cough up blood or blood clots
Vomit blood or your vomit looks like coffee grounds
Headaches, feeling weak or dizzy
Pain, swelling or new drainage at wound sites
I was harmed after taking Xarelto. How do I file a claim?
If you or a loved one took Xarelto and suffered a major bleeding episode, you may be entitled to compensation. The first step in filing a Xarelto Claim is to call the Hood National Law Group today at 1-800-214-1010 for a free case evaluation or use the secure intake form on the right-hand side of your screen.
Xarelto Lawsuits in these States – Click on your State:
Alabama (AL), Alaska (AK), Arizona (AZ), Arkansas (AR), California (CA), Colorado (CO), Connecticut (CT), Delaware (DE), Georgia (GA), Hawaii (HI), Idaho (ID), Illinois (IL), Indiana (IN), Iowa (IA), Kansas (KS), Kentucky (KY), Louisiana (LA), Maine (ME), Maryland (MD), Massachusetts (MA), Minnesota (MN), Mississippi (MS), Missouri (MO), Montana (MT), Nebraska (NE), Nevada (NV), New Hampshire (NH), New Jersey (NJ), New Mexico (NM), New York (NY), North Carolina (NC), North Dakota (ND), Ohio(OH), Oklahoma (OK), Oregon (OR), Pennsylvania (PA), Rhode Island (RI), South Carolina (SC), South Dakota (SD), Tennessee (TN), Texas (TX), Utah (UT), Vermont (VT), Virginia (VI), Washington (WA), West Virginia (WV), Wisconsin (WI), Wyoming (WY)
Xarelto Lawsuit Update News published on March 28, 2017.